Back in 2014 as part of an article on the evolution of the salesperson, I argued that salespeople had to develop micro-marketingMarketing Marketing is the field, set of actions, or practice of making a product or service desirable to a target consumer segment, with the ultimate aim of effecting a purchase. skills.
"In order to leverage the wonderful interconnectedness that social media and professional networks provide, salespeople need to get heard above the noise. Salesperson 2.0 has added marketing skills to their arsenal to communicate in a concise fashion, distilling down to only those pieces of information that add value, provide insight, and attract the attention of their buyerBuyer A buyer is an individual or organizational entity that purchases a product or subscribes to a service.. This gives Salesperson 2.0 a competitive advantage in a socially powered buying environment."
Today this is pretty much universally accepted and that is why salespeople are becoming more and more adept at running their own micro-marketing campaigns. Whether it is through using platforms like LinkedInLinkedIn LinkedIn is a social network for the business community. or just good old-fashioned email. Indeed given that running their own micro-email campaign is a commonplace salesperson practice, I recently offered some advice on how to stand out in an email.
Be polite, businesslike and to the point. Check your spelling and grammar – use a tool like Grammarly to help you – unfortunately, today that alone might just help you stand out. Be careful with humor as it is very subjective and sometimes things can be read very differently than you intended – politeness, on the other hand, is pretty much universally welcomed.
While I am very much in favor of salespeople being micro-marketers, I am not suggesting they become full-blown marketers which is why the technology to enable such micro-marketing needs to be appropriate in scope and not overkill. This is why Pipeliner CRM has carefully added email automation capabilities to the platform in a very deliberate way to ensure that it is optimized for use by salespeople rather than marketing folks who need way more layers of complexity. By focusing carefully on the explicit needs of salespeople we have been able to add very straightforward and easy to use email automation features that make sense in the context of a salesperson's day-to-day work practice.
This means that salespeople can launch micro email campaigns and be able to: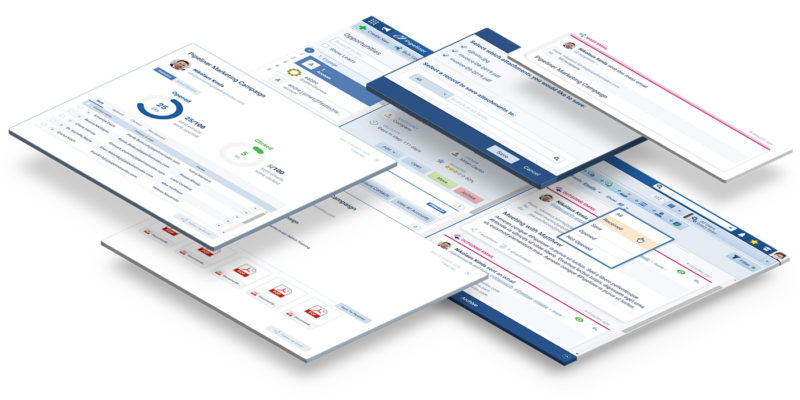 This means that salespeople can launch micro email campaigns and be able to:
Access visual performance data

Data

Data is a set of quantitative and qualitative facts that can be used as reference or inputs for computations, analyses, descriptions, predictions, reasoning and planning.

Received automatic alerts
Save attachments directly to CRM
Personalize Subject Lines and Content

Content

Content refers to a material or document released in various forms (such as text, image, audio, and video) and created to inform, engage or influence specific audiences.
Plus we have provided the ability to create and build email templates and:
Share templates with individuals and teams
Use HTML templates
Preview and test emails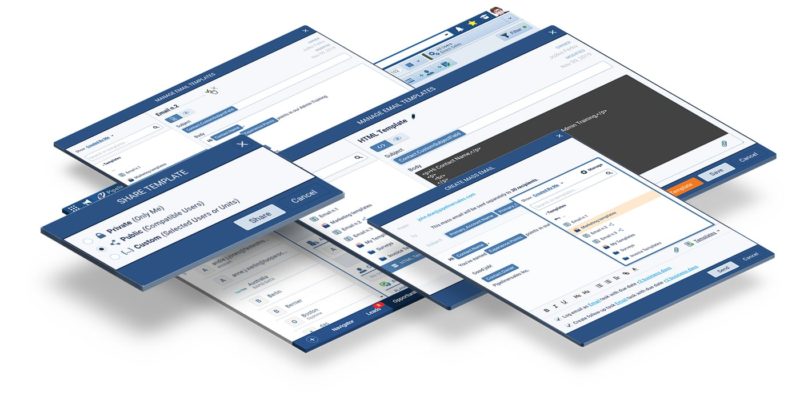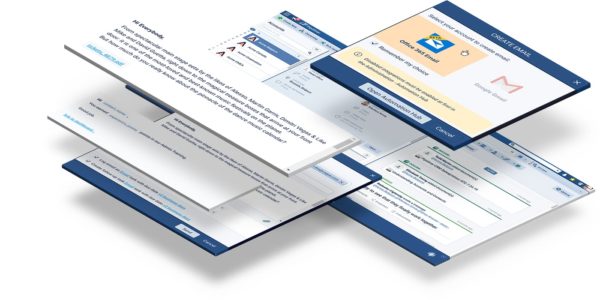 This is combined with the ability to send those emails from Pipeliner using Office 365 or Gmail:
Now salespeople have the necessary email automation capabilities to create, track and manage their own micro-marketing campaigns in a way that is easy and embedded directly into their daily workflow in Pipeliner CRM.