TeamAutomation
TeamAutomation help companies grow by providing CRM software, web and mobile access tools, social media services and related analytic tools.
Business Philosophy
TeamAutomation will help you:
Increase your profits
Grow your business
Provide you with a wealth of information so you make better business decisions
Maximize your efficiency
Integrate all your software
About TeamAutomation
TeamAutomation has provided installation, setup, training and consultation services for over 20 years, sharing in the growth and profitability of many clients. We use some of the world's best CRM software and we help companies grow by assisting them with their client data. That data often holds the secret to increased sales and profitability. We gather, analyze and manage data by using software and database products designed specifically for business progress and success. The software and database tools are used to measure patterns, count and filter data, and to communicate with the prospects and clients.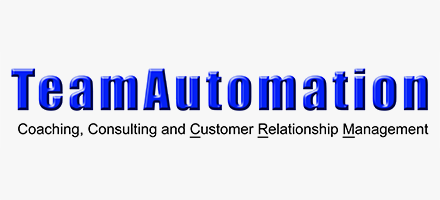 Contact Information
Randy Tucker
President / CTO
Simi Valley, CA
United States, 93065

805-522-3875