Connect Most Any Database to Pipeliner CRM with DBX
The DBX connector gives you broad database support. There's nothing more important than your dataData Data is a set of quantitative and qualitative facts that can be used as reference or inputs for computations, analyses, descriptions, predictions, reasoning and planning.!
About DBX
DBX for Pipeliner CRM enables businesses to attach most legacy databases. As a flexible data management tool, DBX provides support for text files, SQL databases, SQLite databases, and ODBC compliant databases such as Oracle and Quickbooks.
DBX makes possible a seamless data management process — starting with the migration of your current CRM business data to Pipeliner CRM — and then enabling you to continuously update Pipeliner CRM with new data. This tool was built to take common data management challenges in hand: data formatting, support for multiple data source types, flexible field mapping, record matching, and data deduplication.
Key Features
Use DBX to Import new data into the system or update existing records on an ongoing basis. The system features:
Advanced Record Matching – Up to 10 simple or complex expressions.
Secure, Local Data
Advanced Field Mapping – Data normalization, SQL query, String concatenation
Automation – Scheduling functions
Comprehensive Data Management Options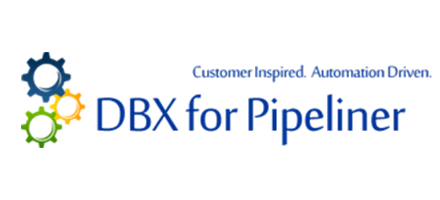 Pipeliner CRM Support Portal provides information on how to connect apps you already work with to your Pipeliner CRM accountAccount Account refers to a record of primary and background information about an individual or corporate customer, including contact data, preferred services, and transactions with your company..