Google Contacts and Google+ Fully Integrates with CRM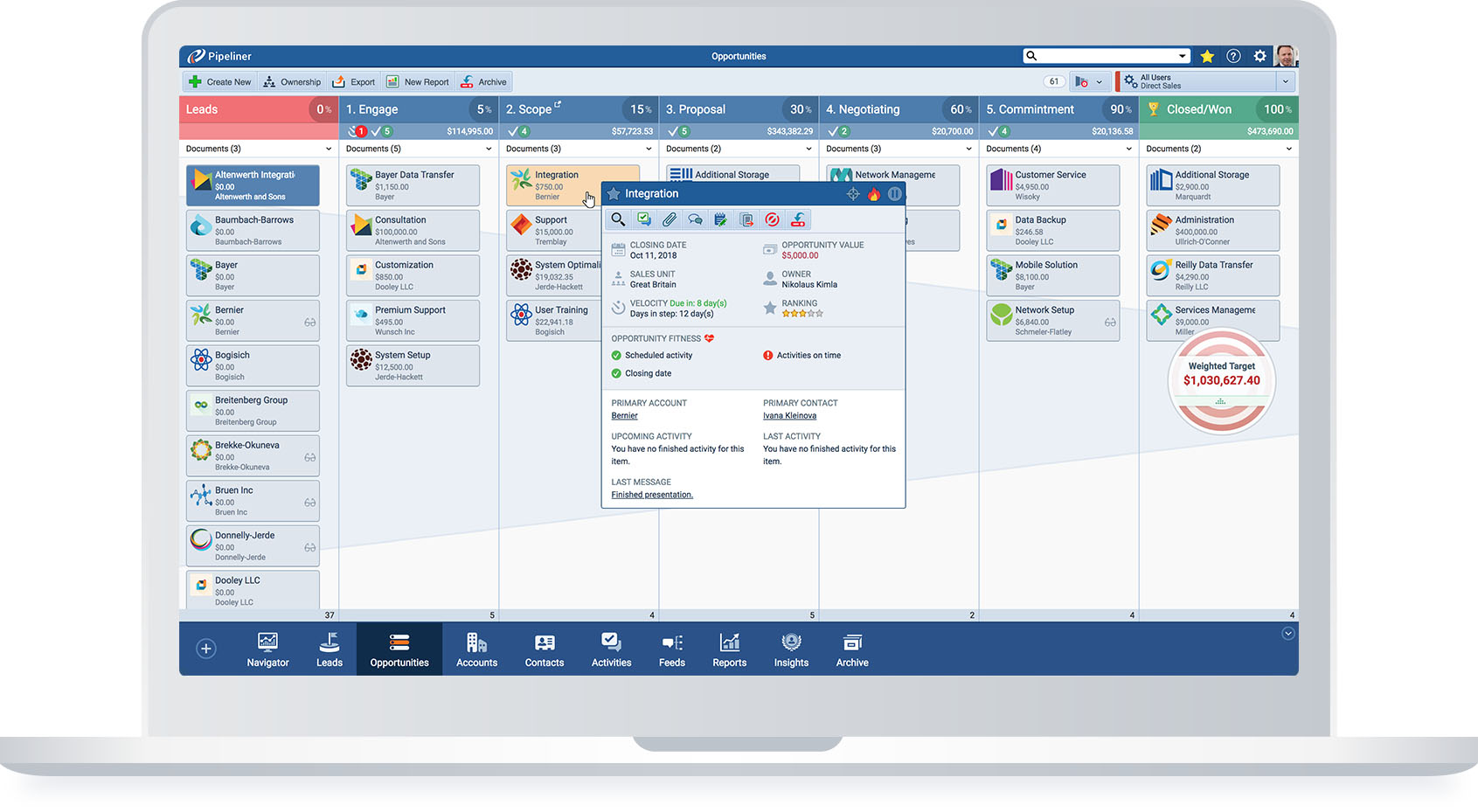 Two-way synchronization of your Pipeliner CRM contacts with Google Contacts means you've always got up-to-the-minute information about your network. Reaching out even further, Pipeliner CRM's integration with Google+ gives you access within your CRM to the world's second-largest social media site.
Google Contacts for Pipeliner CRM
Sharing information smoothly within the sales team without tiresome data entry is a core function of a sales pipeline. Like everything else in Pipeliner, we've made sharing contact information simple and automatic—Pipeliner CRM seamlessly synchronizes with Google Contacts. With this 2-way synchronization in place, you can keep your contacts organized, up to date, and readily available to other members of your team.
Once the Pipeliner system is connected to Gmail, contacts are placed into a folder that Pipeliner creates for your Gmail account (i.e., "Pipeliner – [youraccountname]"). This means that your Pipeliner CRM contacts will be handled separately from your personal contacts and never mixed. Each time Pipeliner CRM synchronizes the system, your new Pipeliner CRM contacts are updated on Google, as well.
Add Google+ to Your Pipeliner CRM Social Channels
Google's premier social networking and identity service, Google+ acts as a "social layer" to enhance many of Google's online properties. Google+ hosts hundreds of millions of active users. Additionally, Google's core products, such as Hangouts and Communities, have made Google+ an intriguing network with which to build and deepen relationships.
Now you can manage your G+ identity, sharing, connecting (adding to circles) and access all your G+ feeds from right inside the Pipeliner CRM system.
With Pipeliner CRM integration with Google+, you can:
Search for a contact or account
View a profile
Add to Circles
See feeds
Comment
Share
+1