11 April 2018
We are happy to announce the Pipeliner CRM 13.3.0 release of Pipeliner CRM Universals. This release includes several bug fixes.
Other Enhancements
Bubble Chart View – Bubble Chart is updated to show "Ranking" and "Labels."
Compact Views – All Compact Views were enhanced to include a "Search Bar."
Bulk Update – Ability to Bulk Archive Opportunities within Sales Step.
Lead/Opportunity Detail – Add "Account Class" and "Contact Job Title" into the Lead/Opportunity Detail.
Activities – Ability to set "Today" within the Activity Task Due Date.
Number of bug fixes.
Release Notes
Pipeliner CRM is getting better and better with each new release. If you´re curious, what other releases we had, please visit our "Release Notes" section.
Theory Made Real: Pipeliner CRM Puts Principles into Practice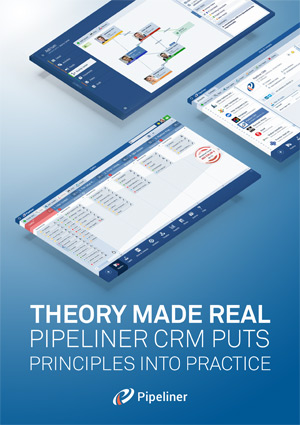 Based on proven economic principles, Pipeliner CRM is a tool for everyone.