15 May 2018
We are happy to announce the Pipeliner CRM 13.3.1 release of Pipeliner CRM Universals. This release includes several bug fixes.
Other Enhancements
Org Chart – We updated the org chart building logic to better represent the hierarchical structure of the account.
Pipeline/Archive – The global count number now counts only the opportunities (we excluded the leads).
Business Overview on the Compact Views – We updated the business overview component on the compact views for Accounts and Contacts to include the values of the opportunities.
Number of bug fixes.
Release Notes
Pipeliner CRM is getting better and better with each new release. If you´re curious, what other releases we had, please visit our "Release Notes" section.
Theory Made Real: Pipeliner CRM Puts Principles into Practice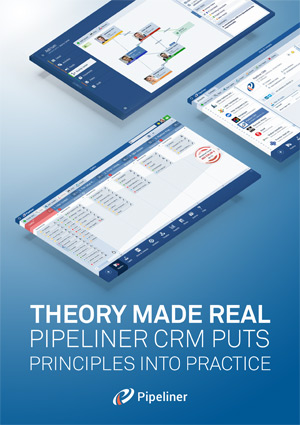 Based on proven economic principles, Pipeliner CRM is a tool for everyone.