26 June 2019
We are happy to announce the Pipeliner CRM 13.3.5 release of Pipeliner CRM Universals.
General Enhancements
Fix the issue with the auto-update process when Pipeliner was not able to update itself to the latest version (splash screen issue).
Fix the issue with Pipelner keeps freezing when calculating sales step notifications for sales step activities.
Fix the issue with custom fields in reports that have not been able to select when shared relation is deleted.
Deprecated direct Google+ Integration as of Google shut down it services on April 2, 2019 for consumer (personal) version of Google+.
Deprecated direct Facebook Integration due to the API changes of Facebook. You will not be able to activate your Facebook account via Pipeliner CRM.
Other small bug fixes.

Release Notes
Pipeliner CRM is getting better and better with each new release. If you´re curious, what other releases we had, please visit our "Release Notes" section.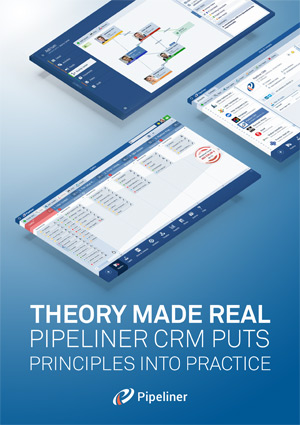 Theory Made Real
Based on proven economic principles, Pipeliner CRM is a tool for everyone.