Pipeliner CRM Case Study Rentals United
Rentals United is a channel management business for the holiday rental market. Located in Stockholm, Sweden, the company — with clients worldwide — exemplifies today's digital global business.
Rentals United has two categories of clients:
Property suppliers (owners and managers), who have or own holiday properties they wish to rent. Rentals Property suppliers list and market their properties on a multitude of relevant websites of partners and through online sales portals.
Online property agents, who can access Rentals United's inventory of properties, expand their geographical reach and generate more bookingsBookings Bookings are the net new contracts signed, in dollar amounts (typically ACV or TCV)..
Rentals United saves time for their clients by automating a substantial part of their daily workload. The service is a "one stop shop": synchronizing bookings, pricing, and calendar availability all across the web in real time—from a single entry point.
The company currently works with 27 partners, is connected with more than 50,000 properties, and transacted €2,296,000 in bookings in 2014 and is growing fast.
Pipeliner CRM Brings Everything into Sharp Focus
"Pipeliner CRM is the main worktool used by our sales team today," Wilhelm Liljencrantz, Sales and Development Manager, explained  "All clientClient A client is an entity who pays another entity for products purchased or services rendered. Also called a customer. leads are registered, and then we have configured nine different sales steps for our business. Pipeliner CRM makes it easy to follow the different steps in the sales cycleSales Cycle Sales Cycle is a repeating process characterized by a predictable sequence of stages that a company undergoes as it sells its products and services to customers., all the way to the end goal."
"Pipeliner is also deployed for accountAccount Account refers to a record of primary and background information about an individual or corporate customer, including contact data, preferred services, and transactions with your company. management for existing clients in order to keep track of how our clients are doing. Mailing lists are managed through connecting Pipeliner to Mailchimp which works well for us. We will also soon be integrating Pipeliner to our own dataData Data is a set of quantitative and qualitative facts that can be used as reference or inputs for computations, analyses, descriptions, predictions, reasoning and planning. system in order to automatically update and synchronize data between the two systems. This will further assist in our account management efforts."
Pipeliner CRM Better Fulfills Their Needs
Previous to Pipeliner CRM, Rentals United was using the free version of Sugar CRM, with which they had some issues. "It was a bit complicated to configure, and it did not look very nice visually, so it was quite dull to work with," Liljencrantz said.
To better support the company's sales efforts, Liljencrantz went in search of a more effective CRM solutionSolution Solution is a combination of ideas, strategies, processes, technologies and services that effectively helps an organization achieve its goals or hurdle its challenges.. "We really wanted something that was going to be userUser User means a person who uses or consumes a product or a service, usually a digital device or an online service. friendly and well adapted to our business — and at the same time good value for the money," he related. "I first came across Pipeliner when searching the Internet and came across a website that had ranked different CRM systems. There were also customerCustomer Customer is an individual or an organization that purchases a product or signs up for a service offered by a business. reviews on each of them. The fact that Pipeliner CRM had received a top ranking in combination with positive customer reviews made me take a closer look."
In addition to Pipeliner CRM, Liljencrantz evaluated 8 other CRM applications, including Sugar, Pipedrive, Bitrix24, Insight.ly, Ask, Zoho, Workbooks, and Salesforce. "Our main criteria were to find a system that satisfied our defined goals."
User-friendly
Nice design and front end
Easily configured
Features that corresponded well to our needs
Acceptable price
Good reviews
Stability
Good support
"The financial situation of the company also played a role."
As is the case with a majority of Pipeliner CRM customers, it was the visual factor that weighed heavily in Liljencrantz's decision to go with Pipeliner. "The visual aspects of the system make it nice to work with as well as being easy to understand and use. That is what finally decided us — in combination with it being easy to configure and adapt to our business and sales processSales Process Sales Process is a series of strategic steps or a set of activities aimed at driving sales growth through the alignment of personnel, market insight, methodologies, relevant business units, and technology.," he says. "The price also seemed to be good value for the money, and positive customer reviews also played an important part."
Easy Deployment; Easy Administration
Liljencrantz has found Pipeliner CRM extremely easy to deploy and administrate. "Rolling Pipeliner CRM out was easy," he said. "After only a few hours of initial consulting from the Pipeliner team we were up and running. The system is both user-friendly and intuitive.
"The time-consuming part—and what is worth spending some time on—is how to configure the system from the start so that it really corresponds to one's particular business needs.
"Administration is really easy; after having configured the system according to our needs not much else is needed to run it."
The Sales Process, Supported by CRM
In moving sales forward, Liljencrantz relies on a detailed sales process. "First we register client leads into the system. From there we have configured nine different sales steps that are relevant to our sales process, with the last step being the first sale. Different client efforts as well as sales efforts are required for each sales step in order to advance the deal in the pipe."
Liljencrantz has found that Pipeliner CRM dovetails right in with his sales process. "Since Pipeliner is focusing on the sales process itself, it is a great tool for our business — which is very sales-oriented. It's so useful because the system is very user friendly and easily adapted."
"Feedback from sales reps has been good from the start. Of course some questions arise in the beginning, and there is always room for further improvement, but the overall impression has been very positive. The fact that the support desk is also very quick to answer any questions has been appreciated."
Highly Recommended
"The fact is that Pipeliner CRM is now the central work tool in our company. The system is nice to work in, and that makes all the difference," Liljencrantz concluded. "We now have all the client info in one place, and it is easy to keep track of how we are performing.
"I would gladly recommend Pipeliner to others. As far as I'm concerned, it's the most user-friendly sales CRM system on the market today."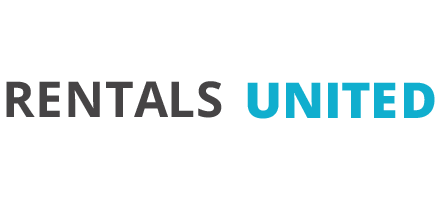 Download Case Study
The company has learned the importance of a sales process… With a help of Pipeliner CRM.
Learn More About Pipeliner CRM
Take a no-obligation 14 day trial of Pipeliner CRM.
No credit card info required – just experience for yourself how it could impact your sales.