May 25th, 2023
We are happy to announce our newest release of Pipeliner CRM.
This release includes another exciting batch of new features for our app as well as other improvements to existing functionality.
Please note that some of these features are only available for our Business, EnterpriseEnterprise Enterprise (in the context of sales) is a relatively large organization typically composed of multiple levels, locations, and departments which need multi-layer software systems that support collaboration across a large corporate environment., or Unlimited Tiers.
Brand New Online Forms
Based on customerCustomer Customer is an individual or an organization that purchases a product or signs up for a service offered by a business. feedback and needs, we've launched our new Online Forms feature. This feature provides you with the tools to create and share dynamic web forms and surveys, integrated seamlessly with Pipeliner dataData Data is a set of quantitative and qualitative facts that can be used as reference or inputs for computations, analyses, descriptions, predictions, reasoning and planning.. ⤵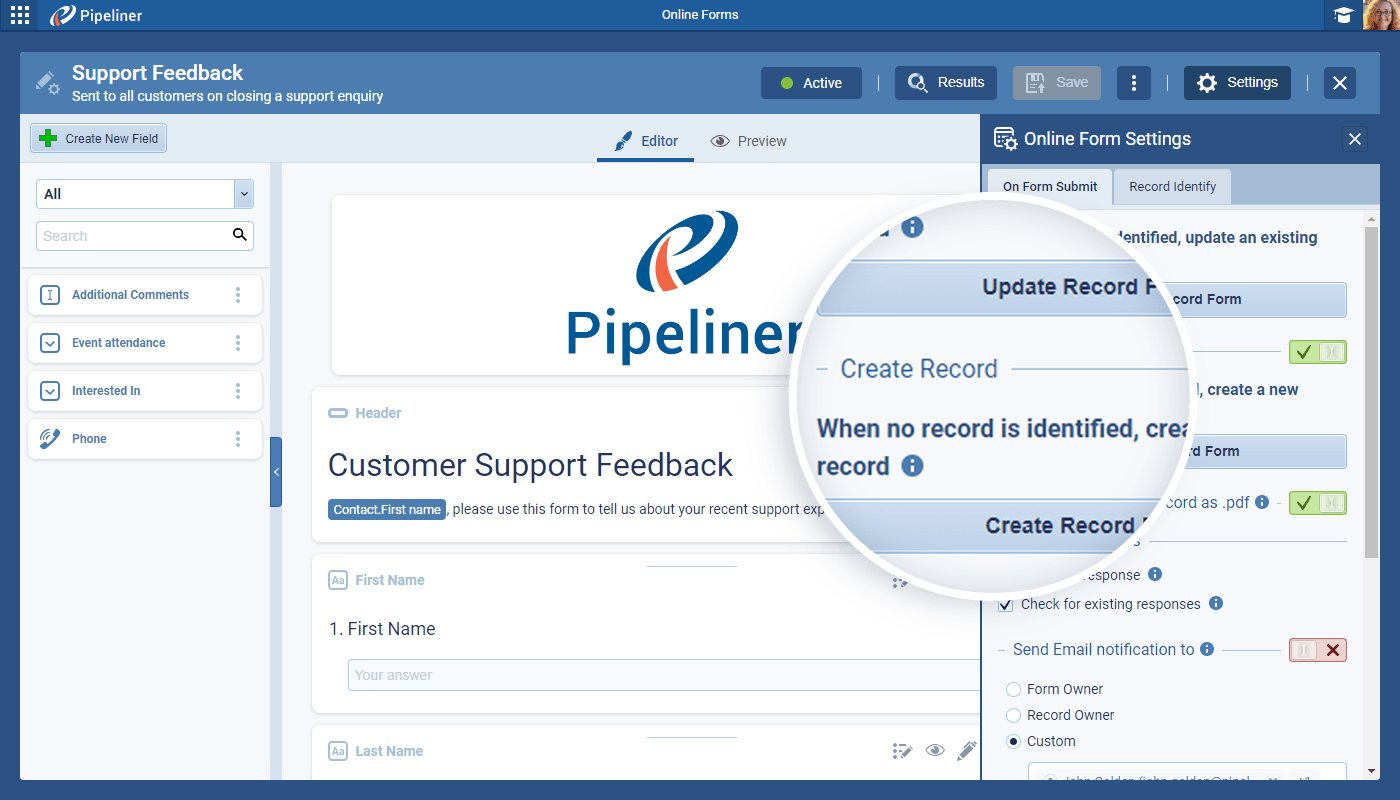 Features of Online Forms:
Create, edit and manage Online Forms.
Customize the appearance of the Online Forms.
Share or send personalized and pre-filled Form links.
Ability to embed Online Forms into web pages.
Protection of the Online Forms using reCAPTCHA.
Create or update records in Pipeliner based on Form answers.
The submitted Form can trigger the process in Automatizer.
Track responses and analyse Form performance.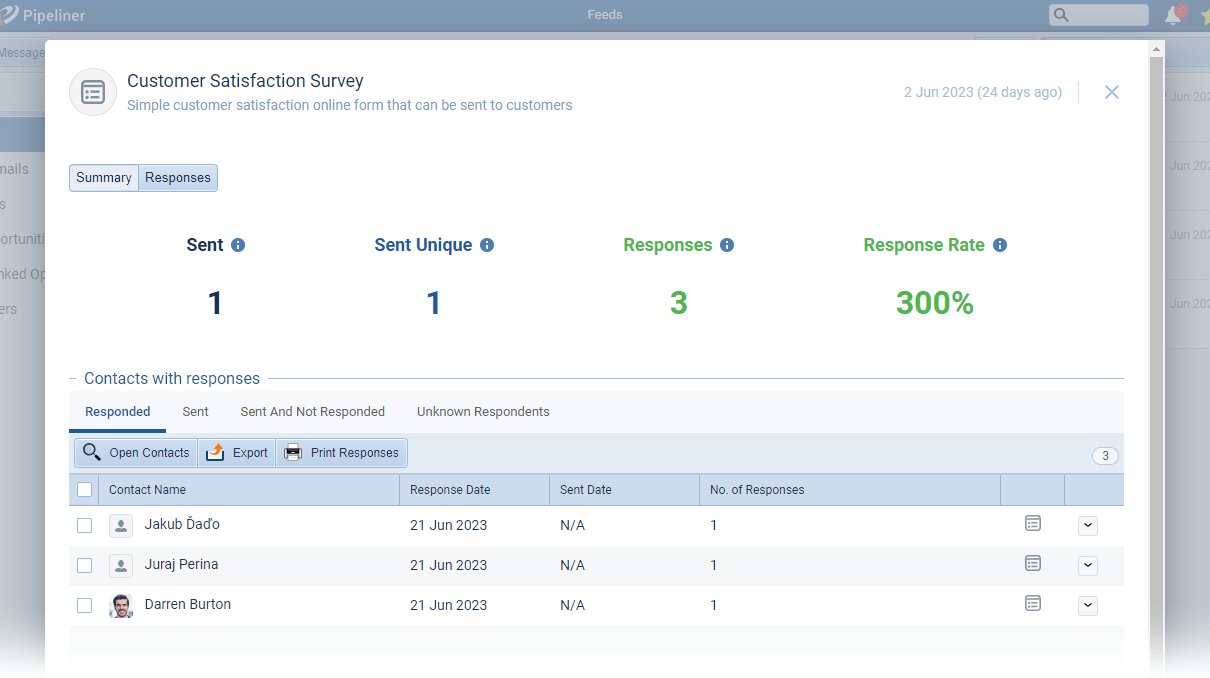 Some potential uses include:
Capturing leads from a website using an embedded Form on your website.
Get feedback from your customers on your services or products by sending the Online Form as a Survey.
Update missing/target data in CRM automatically by asking your customers to submit data through Online Forms.
Check our Knowledge Base article to get more information about Online Forms ›
As part of our ongoing usability enhancement program, we've updated the following features.
Various Improvements
Reports › Enhanced Support for Lookup Fields
We've enhanced support for Lookup fields in Reports. Users will now be able to Group by Lookup Fields as well as use Lookup Fields in Charts. ⤵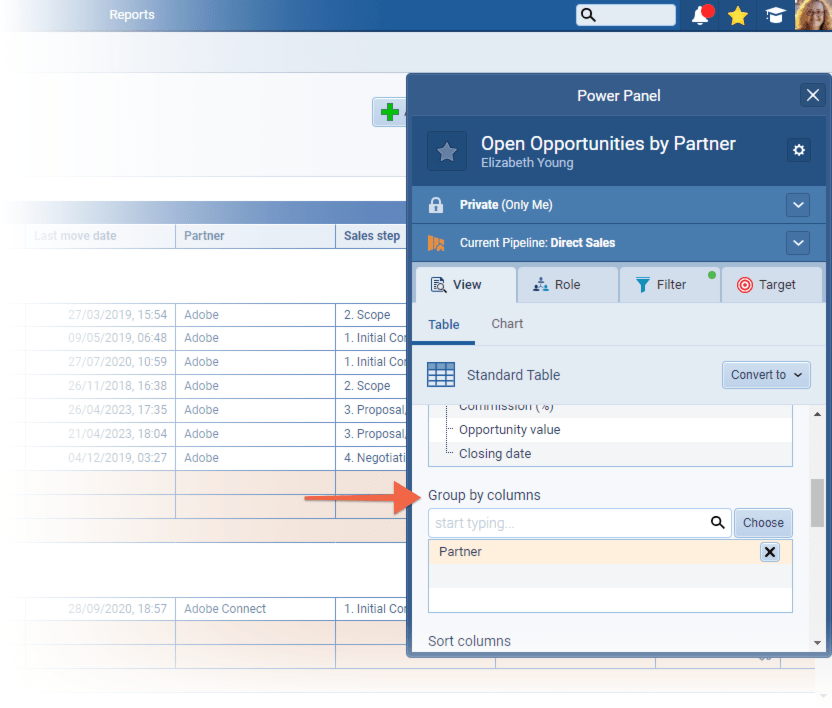 Performance Upgrades
We've worked on performance speed again as part of our ongoing improvement program:
When changing user

User

User means a person who uses or consumes a product or a service, usually a digital device or an online service.

permissions in the application, the time to recalculate permissions has been cut by more than 20%.
We've also fixed a problem where bulk operations such as Bulk Update or Changing Ownership could cause problems with speed and for saving records for other users working in the application.
Gallery of all improvements
Administration / Backend
Quick Jump Feature
We've added the Quick Jump feature to the Admin Module so that Administrators can quickly find a field or section when editing a Form. In the Admin Module, click on Fields & Forms, select the Entity Type and then the Forms tab. Click on the Form and choose the Edit Form button and then use the Search icon in the top right. ⤵

Check our Knowledge Base article to get more information about Quick Jump Feature ›
Gallery of all improvements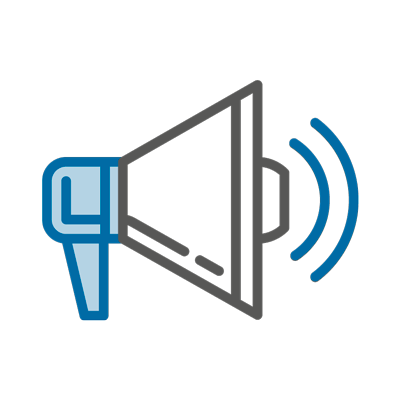 Pipeliner CRM is getting better and better with each new release. If you're curious, about what other releases we had, please visit our "Release Notes" section.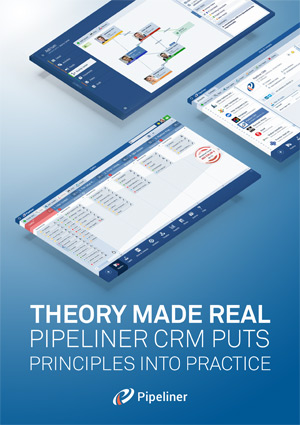 Theory Made Real
Based on proven economic principles, Pipeliner CRM is a tool for everyone. Read more