CRM Mobile App for Sales
All You Need For Selling On The Go!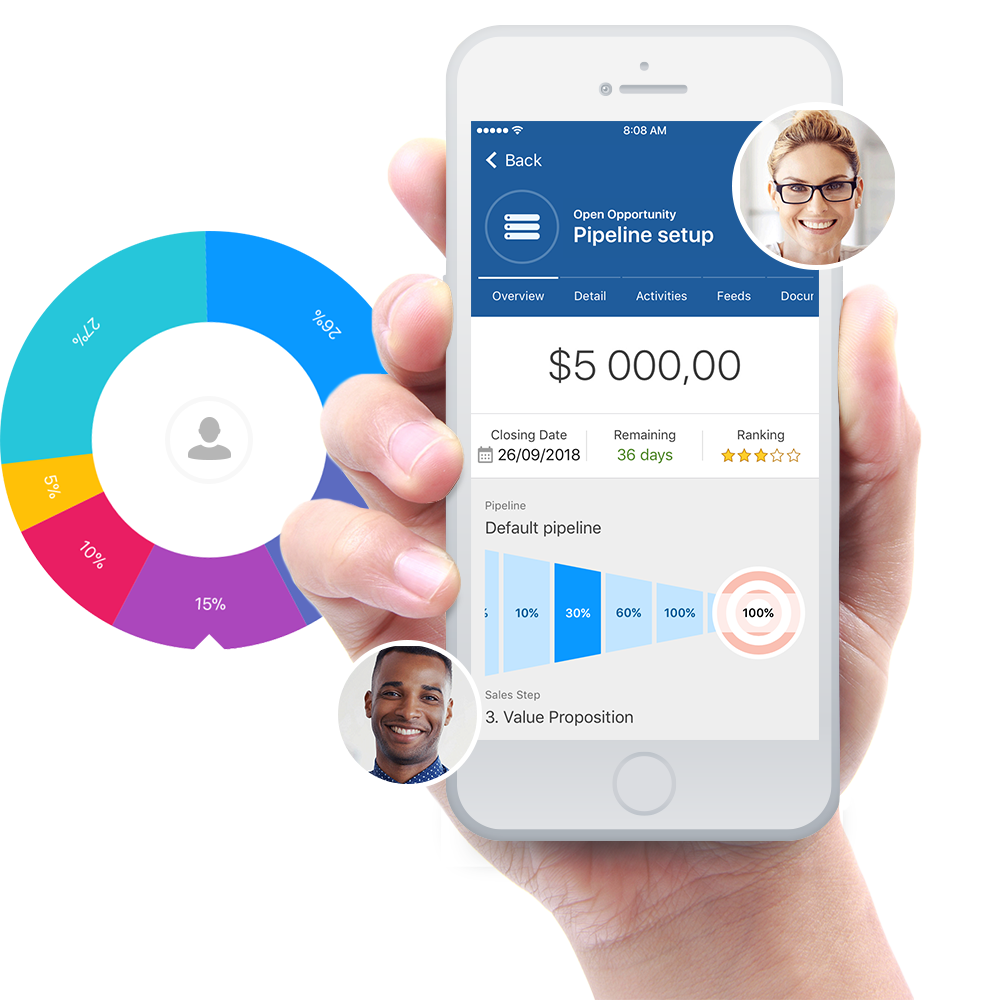 CRM Mobile App Features
Now you can access Pipeliner's most important features plus some mobile-specific ones right on your IOS or Android Smartphone!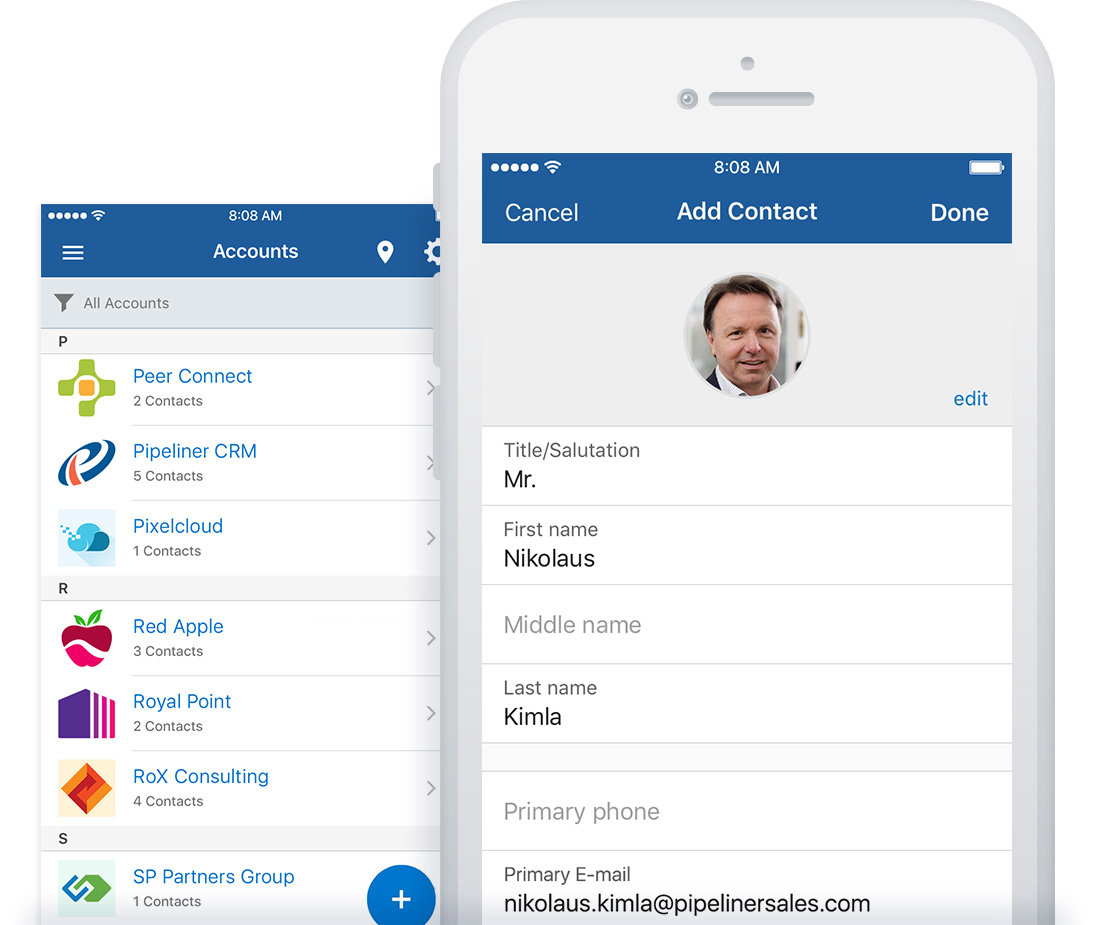 Account Management
You're sitting in the reception area of one of your clients, about to go into a meeting. You want to make sure you have all the facts and contact names of the accounts straight, so you quickly refresh your memory from Pipeliner mobile.
Contact Management
You're at a trade show and run into John Green, a contact who used to work at your client Jones and Company. He loved your product, but has moved to a company that doesn't have it. You pull out your phone and update the his contact information with his new company—and make it a new lead, too!
Lead Management
You're doing a presentation at a client site. In the room are 3 people from different departments of the company, whom you have never met. You quickly realize that they could each be their own prospect for your product or service, so you enter them as leads from the same company.
Opportunity Management
You're visiting a prospect, Big Mountain Company. You're about to have a meeting, and before you go in, you can review pertinent facts about the pending deal right on Pipeliner mobile.
Activity Management
Coming out of an on-site client meeting, you access Pipeliner CRM Mobile App activity management to indicate your meeting is done—and see that you have an online presentation for another client in half an hour! You'd better get back to your desk so you can do that!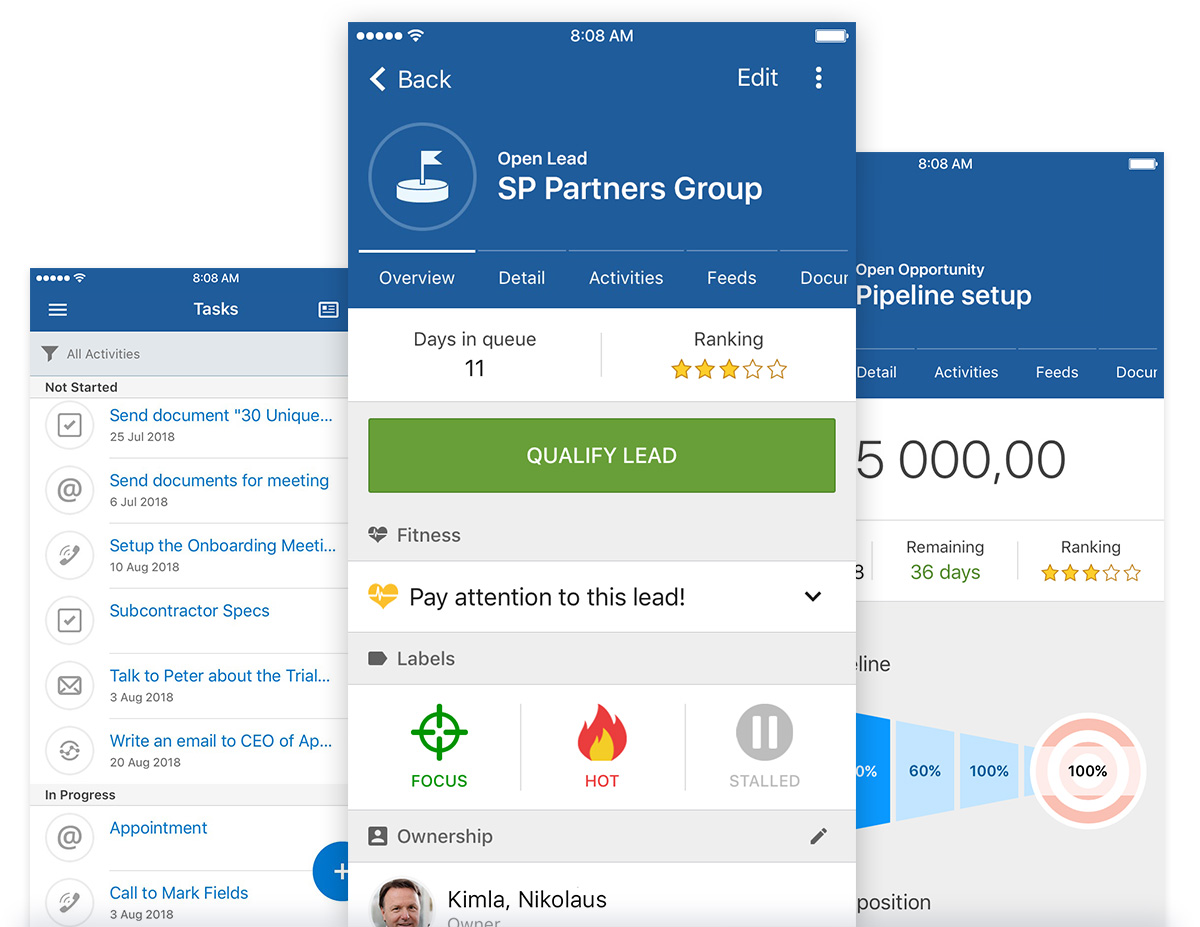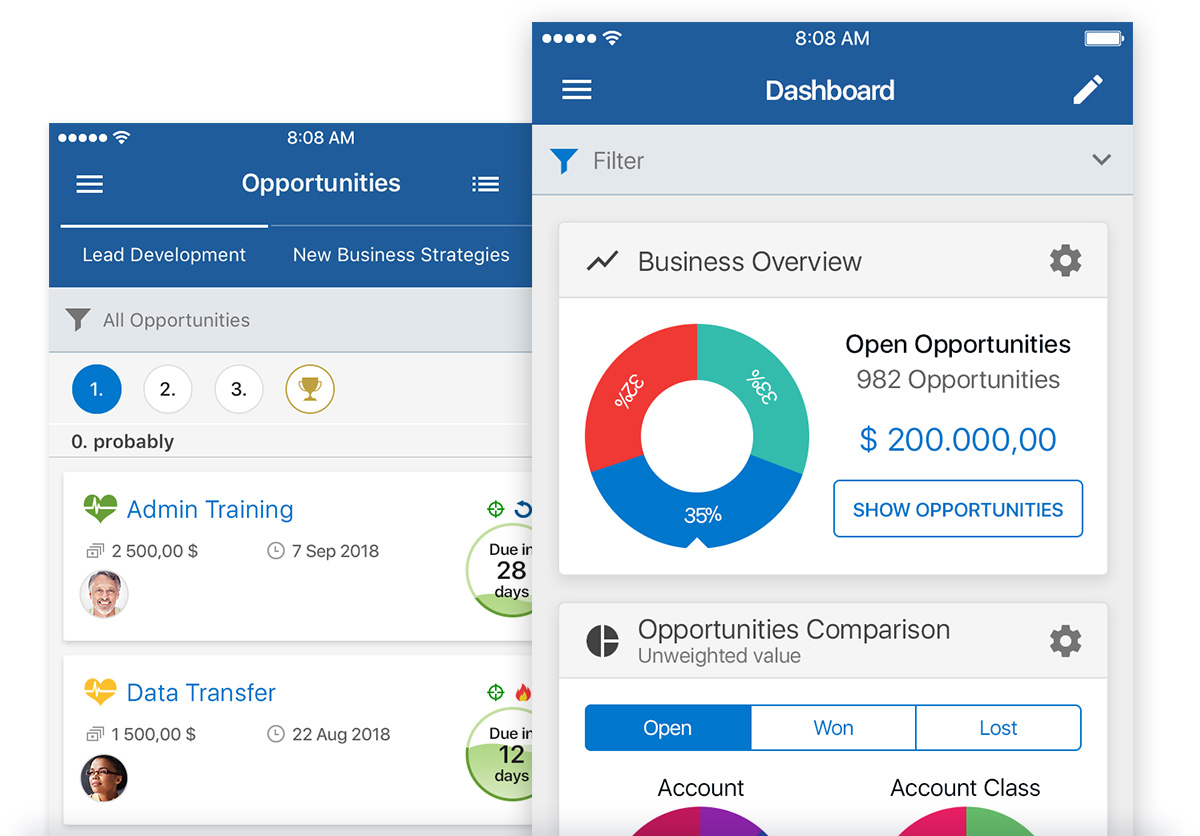 KPI Dashboard
Pipeliner Sales KPIs (Key Performance Indicators) Dashboard means that everyone on the sales team can easily see and interpret the data, right on mobile devices, to make better, more informed decisions.
Data is only useful if you can easily access it, interpret it—and then use it to make better decisions. We deliver 27 popular, pre-built KPIs that you can use to immediately analyze business for a single rep, a sales unit or territory, or a whole sales team.
Click on any of the features below to learn more about them.
Download Pipeliner CRM Mobile App
Now put Pipeliner's most vital features always at your fingertips—with Pipeliner Mobile CRM for iOS and Android.
It's Pipeliner CRM on the go!
Check out the most advanced, intuitive and visual Mobile CRM available!