What Makes Pipeliner CRM Different!
Traditional CRM alienated salespeople because those systems were not engaging and never built with the salespeople in mind. Pipeliner, on the other hand, understands that salespeople are visual by nature and the brain processes images 60000 times faster than text. That is why we developed a visual CRM that people enjoy using which drives exceptional engagement rates. Because different users consume data differently, we provide multiple ways of viewing data, for example, you can take the look at the compact view in accounts.
The Power Panel — Customize & Personalize What You See
The "Power Panel" is a place in Pipeliner where you can modify the things you see in your current view.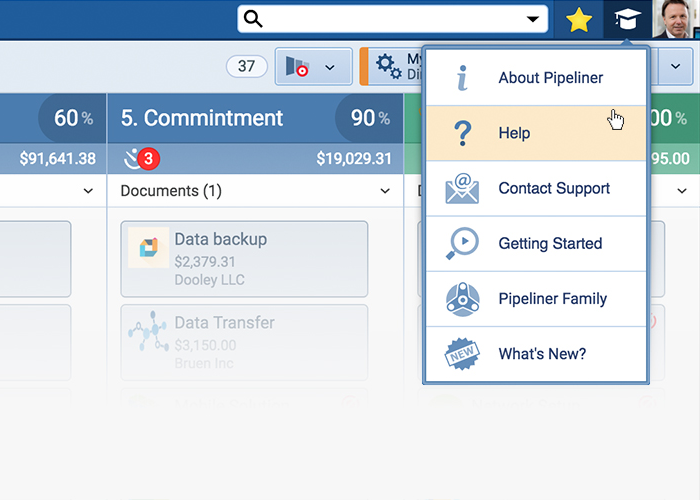 How to Get Support Inside Pipeliner CRM
Please log in to your Pipeliner CRM app and click Help in the top menu navigation to enable contextual helps within the application. You can also submit a Support Ticket directly from the application Help menu.
For Pipeliner CRM Hybrid, please launch the application on your PC