Watch & Learn
Get inside our app quicker — watch our tutorial videos and other multimedia content by visiting our YouTube Channel.
Interviews & Webinars
Check our professional series od interviews and webinars for our Customers and general audience.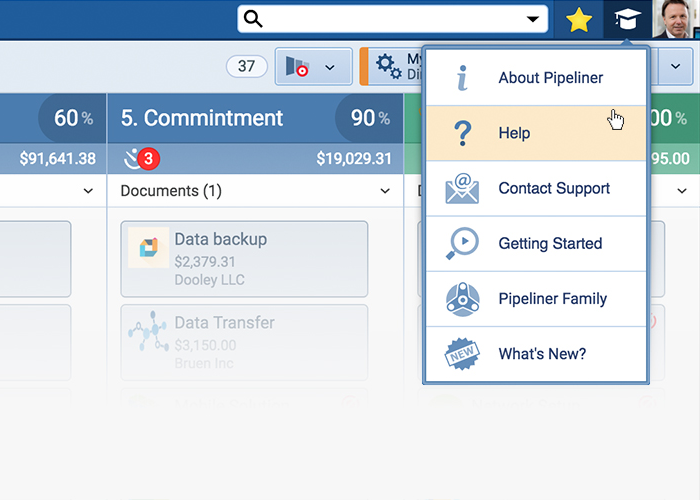 How to Get Support Inside Pipeliner CRM
Please log in to your Pipeliner CRM app and click Help in the top menu navigation to enable contextual helps within the application. You can also submit a Support Ticket directly from the application Help menu.
For Pipeliner CRM Hybrid, please launch the application on your PC