Let us take you on a tour
of Pipeliner CRM!
We would love to demo Pipeliner CRM for you and bring alive its uniqueness!
Simply schedule your demo using the simple form on the right and one of our team members will be delighted to help you. Our team members will be happy to tailor any demo to focus on what is of most interest and importance to you so the more information you provide them the better.
Some of the things you will likely want to see are
The visual nature of pipeliner with its multiple views and userUser User means a person who uses or consumes a product or a service, usually a digital device or an online service.-friendly interface

Relationship mapping capabilities unrivaled by any other productProduct Product refers to anything (an idea, item, service, process or information) that meets a need or a desire and is offered to a market, usually but not always at a price. in the market

LeadLead Lead refers to a prospect or potential customer (who can be an individual or organization) that exhibits interest in your service or product; or any additional information about such entity., AccountAccount Account refers to a record of primary and background information about an individual or corporate customer, including contact data, preferred services, and transactions with your company., Contact & Opportunity management made easy

How easy it is to customize your own sales processSales Process Sales Process is a series of strategic steps or a set of activities aimed at driving sales growth through the alignment of personnel, market insight, methodologies, relevant business units, and technology.
Plus our latest features
The Automatizer — workflow process engine

BI Feeder — use any BI tool with Pipeliner dataData Data is a set of quantitative and qualitative facts that can be used as reference or inputs for computations, analyses, descriptions, predictions, reasoning and planning.

Sales POP! contentContent Content refers to a material or document released in various forms (such as text, image, audio, and video) and created to inform, engage or influence specific audiences. available in the app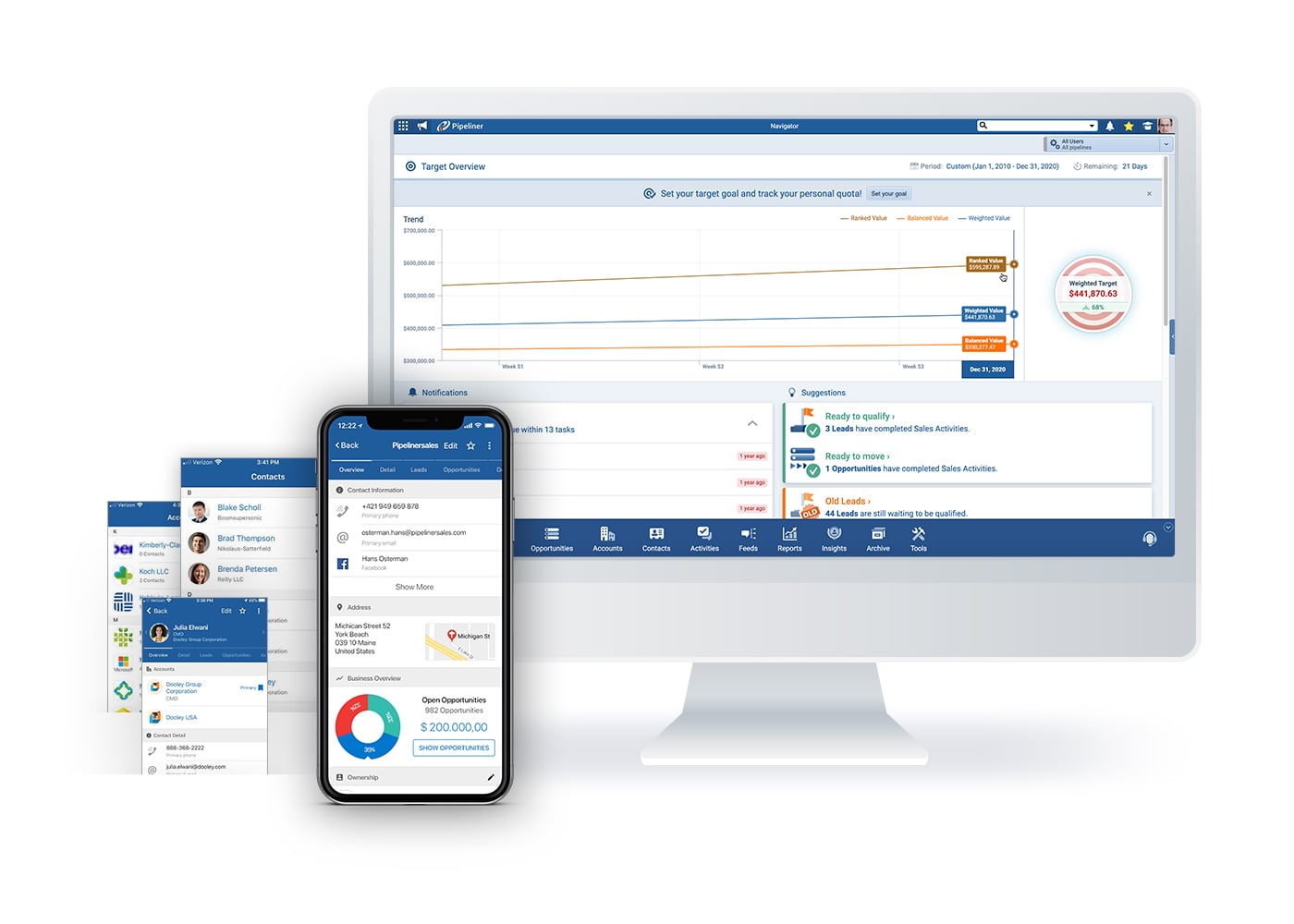 After receiving your information, we will contact you to schedule your demo.

Pipeliner CRM respects your privacy. We will never share your email with third parties.