Account

Account

Account refers to a record of primary and background information about an individual or corporate customer, including contact data, preferred services, and transactions with your company.

Management
The only CRM with effective Account Management built-in
Account management requires planning, resources, time and energy
The core concept of account management is that winning a new account is more costly and difficult than maintaining and upsellingUpselling Upselling is a selling technique where a seller introduces a more expensive, an upgrade, or add-on to a buyer to increase the average order value. an existing account. Account management maintains customers beyond the basic SaaSSaaS SaaS is an acronym for Software as a Service. approach, which only pays it "lip service" through a single Customer SuccessCustomer Success Customer Success is a proactive mindset, function, department or strategy commonly adopted by B2B companies to optimize business with customers, reduce churn rate, drive profits and increase the predictability of recurring revenue. Manager. Account management also needs to be embedded in CRM—and we have now greatly expanded Pipeliner's account management capabilities.
We are the first CRM vendor worldwide to include account management in the core system. 
The Account Management site is divided into nine focus areas…
Account Management Review
Pipeliner CRM uniquely pulls all the moving parts of account management together in one application!
Click to learn more…
Learn more
"A customer is the most important visitor on our premises. He is not dependent on us. We are dependent on him. He is not an interruption in our work. He is the purpose of it. He is not an outsider in our business. He is part of it. We are not doing him a favor by serving him. He is doing us a favor by giving us an opportunity to do so."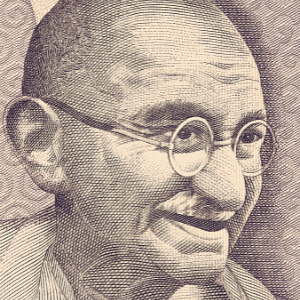 Mahatma Gandhi
Account Management Fundamentals
Account management has to do with the size of the account, planning how much revenue you expect from the account, plans for enlarging the account, and strategies for cross-sellingCross-selling Cross-selling B2B is when a customer purchases a product and they are offered a second product at a discount or as a reward. and upselling.
Of course, research must occur before planning, so that you understand which account even makes sense to plan for.
Some accounts have high potential, and others low potential. You must look over your accounts, and decide which are strategically important.
Symbiosis of Humans and Machines
In sales in today's ultra-competitive digital age data accuracy is everything. This is key to the symbiosis between human and machine.
+
We have more defined sales roles today: inside & outside salespeople, technical specialists, clientClient A client is an entity who pays another entity for products purchased or services rendered. Also called a customer. managers, account executives, business managers, etc.
+
Different strategies and skillsets are required for generating new business as opposed to expanding existing accounts.
+
CRM is no longer what you feed it—it's what the system feeds you – allowing you to engage, communicate, and interact with your prospect or customer.
Effective Account Management Requires Focus on Key Areas