March 9th, 2023
We are happy to announce our newest release of Pipeliner CRM.
This release includes another exciting batch of new features for our app as well as other improvements to existing functionality.
Please note that some of these features are only available for our Business, EnterpriseEnterprise Enterprise (in the context of sales) is a relatively large organization typically composed of multiple levels, locations, and departments which need multi-layer software systems that support collaboration across a large corporate environment., or Unlimited Tiers.
Brand New Step Activities
By adding a Sales Activities Checklist to each step of the PipelinePipeline Sales pipelineis a visual representation of the stage prospects are in the sales process., Pipeliner Admins can assist teams by providing step-by-step guidance using contextualized notifications which give specific suggestions on what actions users need to take in order to follow the company's established process/strategy.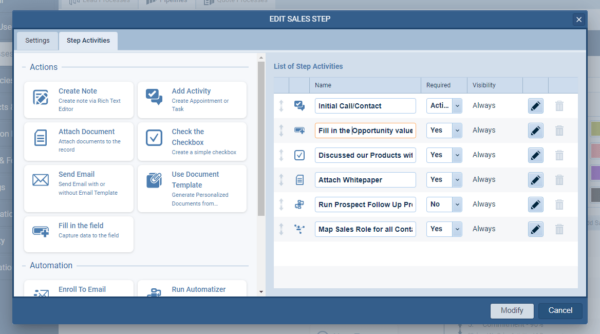 There are 11 types of "Step Activity" available. Each Step Activity can prompt — or require — users to action the following:
Create Note — create a new Rich Text Note or attach an existing Note
Add Activity — create a Task or Appointment or attach an existing Activity
Attach Document — upload a new file to the record using the Upload Document window or attach an existing file
Check the checkbox — check a checkbox to indicate that a prompt has been noted/done
Send Email — send an email (using a template

Template

Template is a generic file with a framework showing the standard sections or features of a specific kind of document, used to create a new document of the same type faster and easier.

— including default recipients, if desired — or from scratch) or link an existing email
Use Document Template — use a template to create a new personalised document or pdf attached to the record which can be sent by email or downloaded
Fill in the Field — fill in a specified field
Enrol to Email Sequence — enrol the record to a relevant Email Sequence
Run Automatizer — run a relevant manual Automatizer process on the record
Map Sales Role — assign Sales role(s) to the Contacts who are linked to the record
Create Influence Map — build the Buying Center for the Opportunity's Contacts
Admins can choose custom names for each Step Activity and can also set whether the Step Activity should apply for each Opportunity every time or only under specific circumstances by changing Visibility from "Always" to "On Condition". If choosing "On Condition" they'll then need to set up the filter criteria that identify when the Activity should display. If an Opportunity does not meet the filter criteria, the Step Activity will not display.
Admins can also decide if the Step Activity must be actioned in order to move an Opportunity into another step. The standard options are "Yes" or "No" but for Tasks/Appointments, they can also choose whether the "Activity must be linked to the Opportunity" or "Activity must be Linked and Completed". If required, an Opportunity will not be able to be moved to a following step until the Step Activity has been completed.
Check our Knowledge Base article to get more information about Step Activities ›
List Views Update
Additional enhancements when using the "List Views" throughout Pipeliner allows users to easily resize columns by clicking on the "Fit Column Widths" button and allow horizontal scrolling if lots of fields are selected. ⤵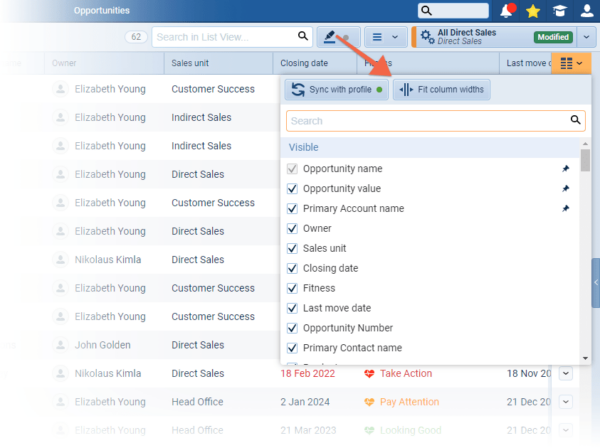 To make scrolling even easier, users can click on a column to "pin" it which freezes it when scrolling to the right and click again to unfreeze. They can also freeze columns by dragging them adjacent to an already frozen column (and drag away to unfreeze). ⤵

Check our Knowledge Base article to get more information about List Views ›
As part of our ongoing usability enhancement program, we've updated the following features.
Various Improvements
Calendar synchronization of Private Appointments
Users who rely on our Office 365 or Google calendar integrations now have a new option which allows them to choose whether to sync private appointments or not.
IMPORTANT: The option to "Synchronize Private Appointments" is automatically enabled for all users. Anyone wishing to switch it off will need to navigate to their UserUser User means a person who uses or consumes a product or a service, usually a digital device or an online service. Avatar, then the "Settings" button and the "Apps" tab and choose "Configure" to turn the synchronization of private appointments off. When the option is turned off (or turned on again) only new instances of Private Appointments are not synced/synced. No existing synced appointments will be removed from Pipeliner (even if they are already marked as "private" in Outlook or Google). If a user wants to delete these private appointments from Pipeliner, they should first disable private appointment syncing and then delete the previously synced private appointments from Pipeliner.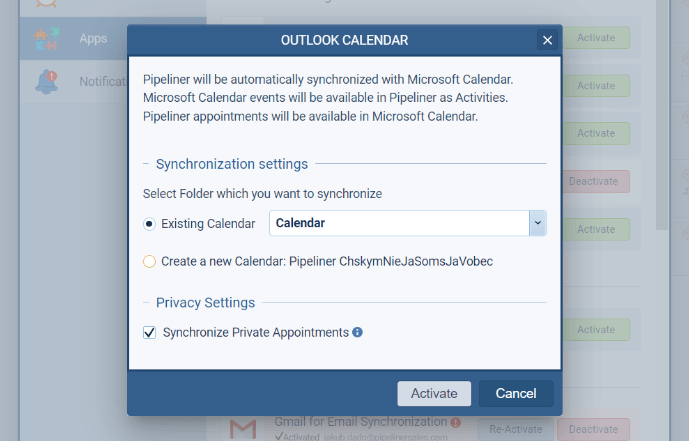 Quote Management
This release has added the ability to use Quotes in Reports and Dashboards as well as export Quote dataData Data is a set of quantitative and qualitative facts that can be used as reference or inputs for computations, analyses, descriptions, predictions, reasoning and planning..
Additionally, when winning or Archiving a Quote, users will be prompted as to whether they also want to archive or win a related Opportunity and, when winning or Archiving an Opportunity, whether they also want to archive or win any related Quotes.
Lookup fields
Additional combinations have been added for customers using Lookup fields, notably the ability to link Opportunities with Opportunities.
Working with Inactive users
It is now possible to access Inactive users in both custom and preset filters! So, if a user has been deactivated prior to bulk updating their previous data, you can now filter and change ownership without having to re-activate them.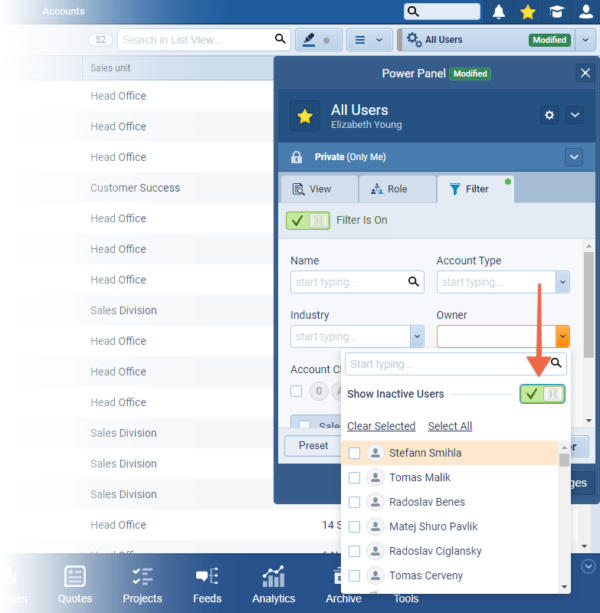 This also impacts Automatizer processes and Email Sequences which will no longer fail if an Inactive user is referenced.
Ongoing Performance Improvements
We continuously work behind the scenes to improve the performance of the application. For example, for this release, in our tests, we were able to see the following improvements:
The time to Create records in large spaces (those customers who have a lot of data)

has been improved by 20%-40%

The time to update a

single record has been decreased on average by 0.5s

Loading the Pipeline view when there are lots of

Opportunities has improved by around 10%
Gallery of all improvements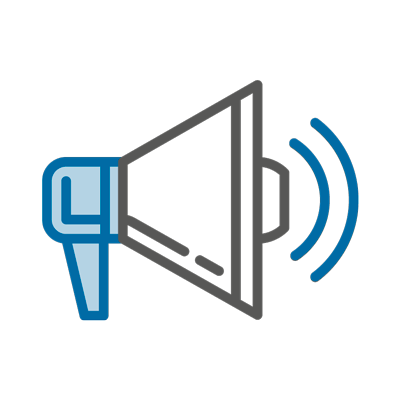 Pipeliner CRM is getting better and better with each new release. If you're curious, about what other releases we had, please visit our "Release Notes" section.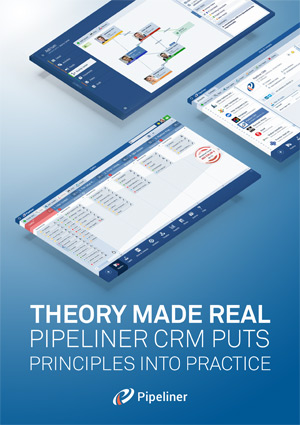 Theory Made Real
Based on proven economic principles, Pipeliner CRM is a tool for everyone. Read more