2 May 2019
We are happy to announce the Pipeliner CRM Mobile App v2.0.0 of Pipeliner CRM. This release includes even more features from the desktop version, many mobile-related features, and stability fixes.
New Features and Small Enhancements
With this release, we are introducing Feeds 2.0! Feeds 2.0 is a complete update of Feeds in Pipeliner Cloud. You can now select what you want to see in the Feed for a record including all activities, org chart updates, new contacts, recently added documents as well as emails and messages. You can now also view the same options from related records – so, for example, you can now look at an Account

Account

Account refers to a record of primary and background information about an individual or corporate customer, including contact data, preferred services, and transactions with your company.

record and see all interactions with any Contacts linked to that Account as well as ongoing Opportunity and Lead

Lead

Lead refers to a prospect or potential customer (who can be an individual or organization) that exhibits interest in your service or product; or any additional information about such entity.

updates including color-coding, flags, due dates, fitness and more. Check the new Feeds 2.0 now!
We have added comments in the Activity detail, so you can now share insights with your sales team for individual tasks, calls or meetings.

Release Notes
Pipeliner CRM is getting better and better with each new release. If you´re curious, what other releases we had, please visit our "Release Notes" section.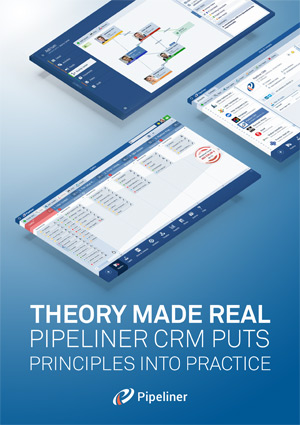 Theory Made Real
Based on proven economic principles, Pipeliner CRM is a tool for everyone.