August 18th, 2022
We are happy to announce our newest release of Pipeliner CRM.
This release includes another exciting batch of new features for our app as well as other improvements to existing functionality.
Please note that some of these features are only available for our Business, EnterpriseEnterprise Enterprise (in the context of sales) is a relatively large organization typically composed of multiple levels, locations, and departments which need multi-layer software systems that support collaboration across a large corporate environment. or Unlimited Tiers.
Brand New Calling & Text Messaging

Messaging

Messaging is the process of communicating your brand's value proposition, the benefits you offer, and the perceived meaning of such communication among your target audience.

Using the Pipeliner Calling & Messaging feature, users can initiate a call directly from your Pipeliner cloud web application using a personal phone number and then log the call as a completed task. They can also send one-off or mass text messages directly from within the web app — using a purchased Pipeliner VOIP number — making keeping in touch with your company's customers and prospects even more seamless and efficient. Text conversations will be stored in the Feeds in the app ⤵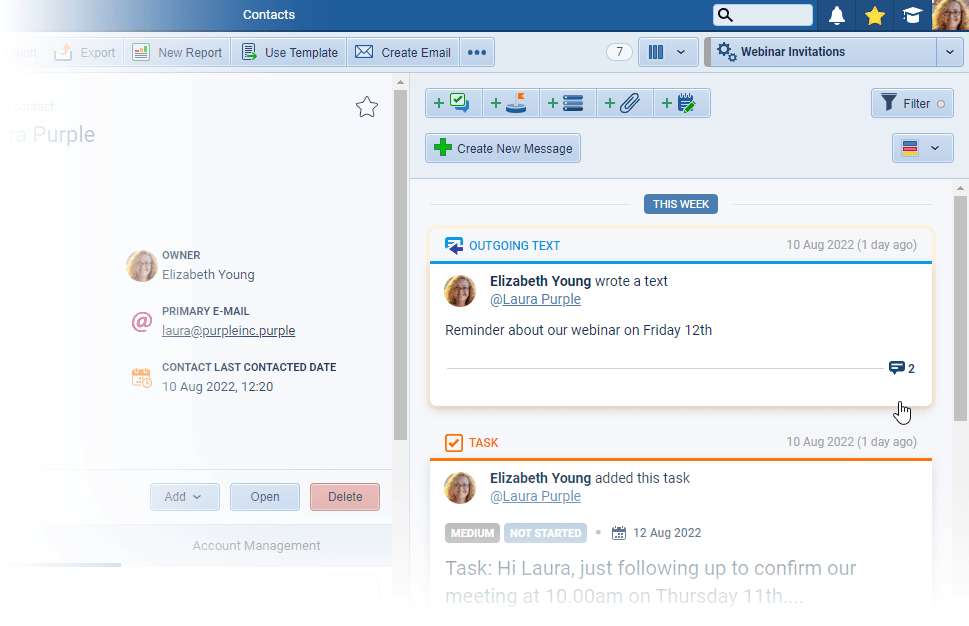 The feature is requested by your Pipeliner Admins from the "Admin Module › Automation Hub". Your Subscription Admins will manage the purchase of Call Credits and adding/deleting VOIP numbers from your subscription in customer-portal.pipelinersales.com.
VOIP numbers can be assigned to individual users for their personal use or enabled as Company Phone numbers. Pipeliner Admins can update UserUser User means a person who uses or consumes a product or a service, usually a digital device or an online service. Roles to specify if users based on that role can directly purchase a single VOIP number for their personal use and also if the Role grants access to Company Phone numbers. ⤵

Billing for VOIP numbers will be managed post-purchase by the Pipeliner team whereas Call Credits can be purchased by credit card.
Check our Knowledge Base article to get more information about Calling & Text Messaging ›
Lead Scoring

Lead Scoring

Lead Scoring is the process of assigning a relative value to each lead based on different criteria, with the aim of ranking leads in terms of engagement priority.

The "Lead Scoring" add-on allows you to use both pre-defined and custom scoring criteria so that Business Development users can prioritise the best Leads to work on. Pipeliner Admins can set up "Scoring Rules" based on field values, activities or emails for different types of LeadLead Lead refers to a prospect or potential customer (who can be an individual or organization) that exhibits interest in your service or product; or any additional information about such entity.. The Lead Scoring widget shows both the overall score for each Lead and also how it is tracking against your Lead Scoring rules. ⤵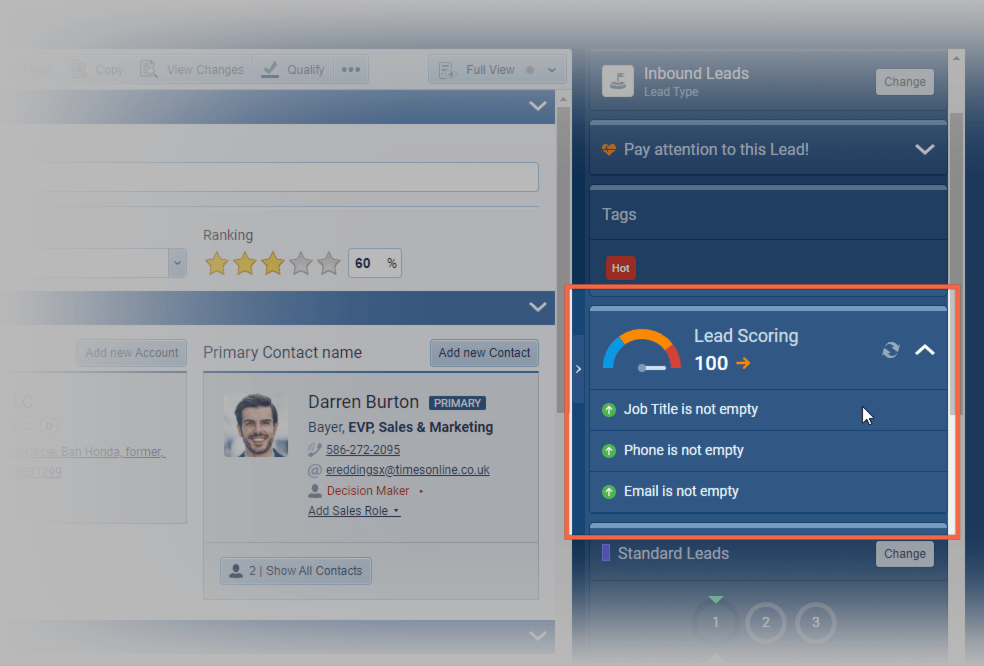 NOTE: Lead scoring is a paid-for add-on for our Starter and Business Tier customers but is included in the subscription for new Enterprise and Unlimited customers.
Pipeliner Admins set up Lead Scoring from the Admin Module from "Fields & Forms › Leads" and then the "Lead Scoring" tab. ⤵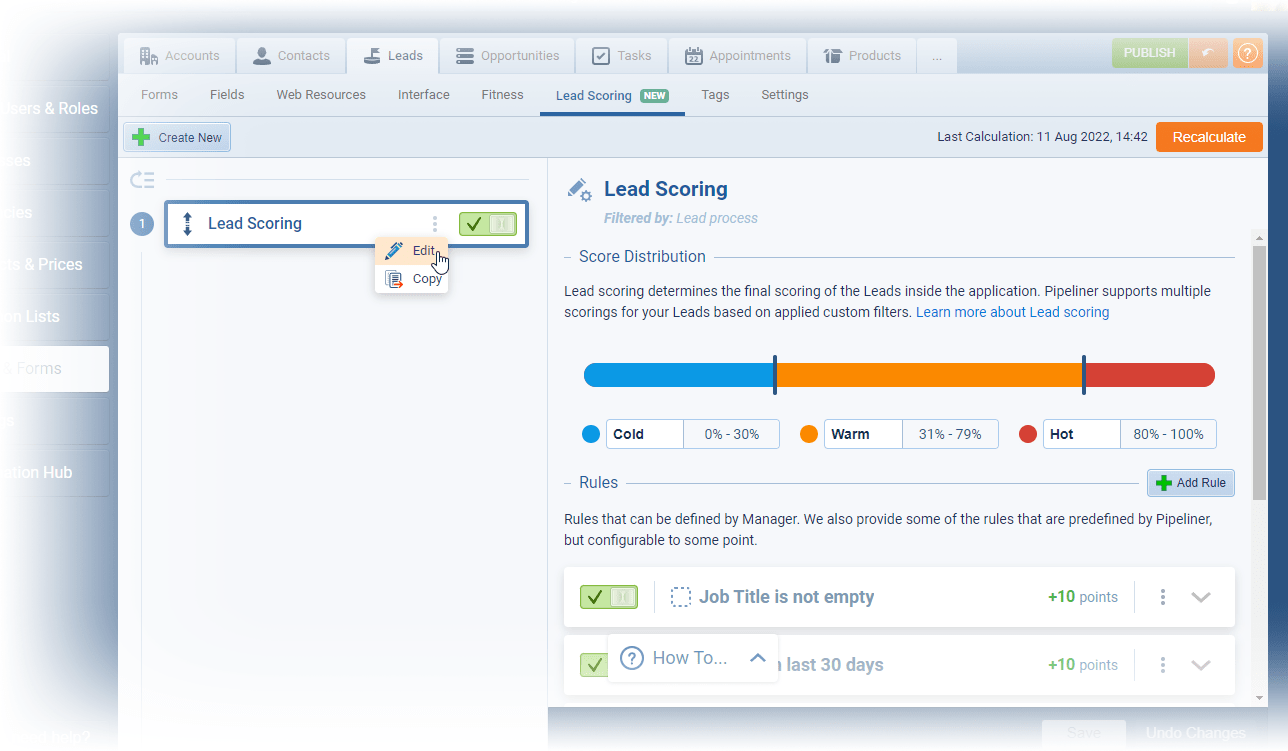 The default "Lead Scoring" can be edited and the rules changed and new Lead Scorings can be added — each with its own different set of rules. Lead Scorings are arranged in the list in priority order. ⤵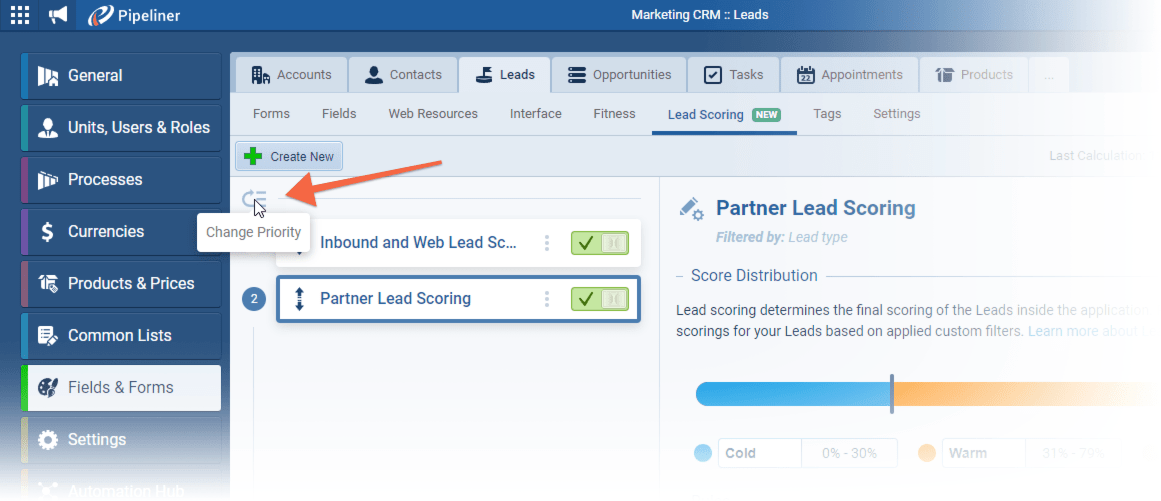 "Scoring Rules" are applied to each Lead and then the Leads are sorted and ranked with a percentage from 0-100% in order. Each Lead will then fall into a percentile bracket as defined in your "Score Distribution" for the applied Lead Scoring. These percentiles can be adjusted by dragging and dropping the separator and can also be renamed from the default "Cold", "Warm" and "Hot". ⤵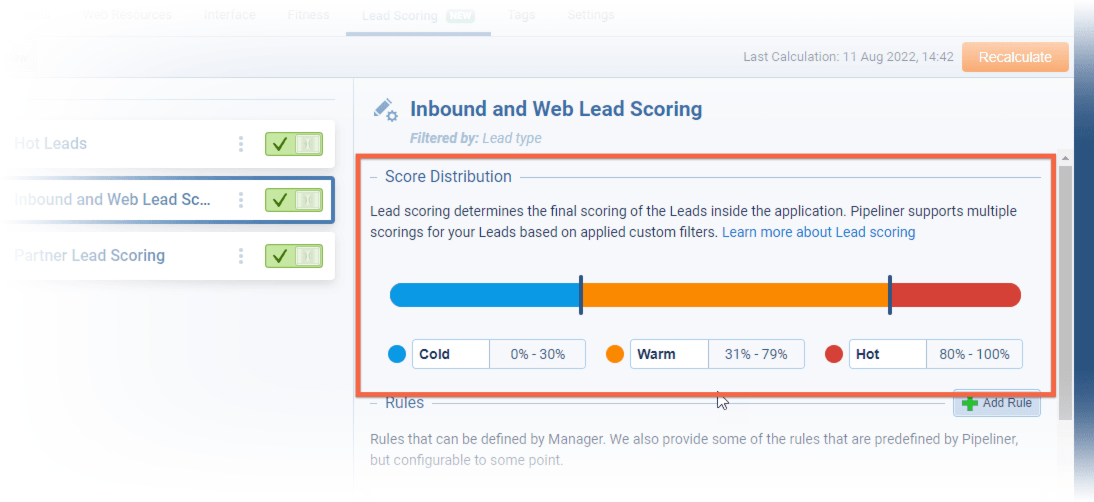 Rules are the criteria that you define against which each Lead is judged. "Lead Scorings" contain multiple rules and points are assigned to — or removed from — Leads depending how they evaluate against each Rule. The final points tally is the Lead Score.
There are 3 types of Rule:
Field Rules › checks if one or more fields on the Lead itself and/or on linked Account

Account

Account refers to a record of primary and background information about an individual or corporate customer, including contact data, preferred services, and transactions with your company.

/Contact, satisfy defined conditions.
Activity Rules › Activity linked to Lead with selected status will be scored.
Email Rules › Similar to Activity, Email with selected status will be scored.
Scores can be both positive and negative and there is an option for "points expiration" for every rule. Expiration is mainly applied to Activity and Email rules, because interactions completed for example a month ago is unlikely to be relevant for the score. Each rule can have multiple defined conditions in the same way as when using a custom filter.
For every Lead:
The applicable "Lead Scoring" is applied based on the Lead Scoring priority and the Lead Scoring filter.
Leads are separated, based on which Lead Scoring has been applied.
The points score is calculated for every "Lead" with points assigned based on the Rules for the applied Lead Scoring.
The "Lead" is assigned to a percentile.
The Lead Scoring widget within a Lead shows both the Score and the gauge with a pointer towards the percentile for that Lead. ⤵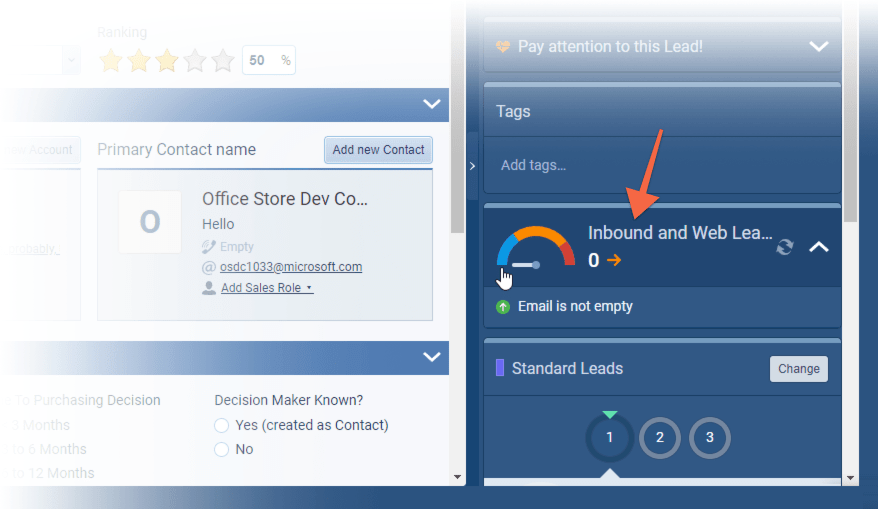 Check our Knowledge Base article to get more information about Lead Scoring ›
Automatizer › Triggering process
Pipeliner has now made it even easier to leverage the power of Automatizer by triggering processes from within other Automatizer processes. No longer is there the need to create a single, complex process, but rather users can now enjoy creating more scaled-down processes and then chain them together into a unified workflow. This makes the creation, management and troubleshooting of complex Automatizer processes much easier. ⤵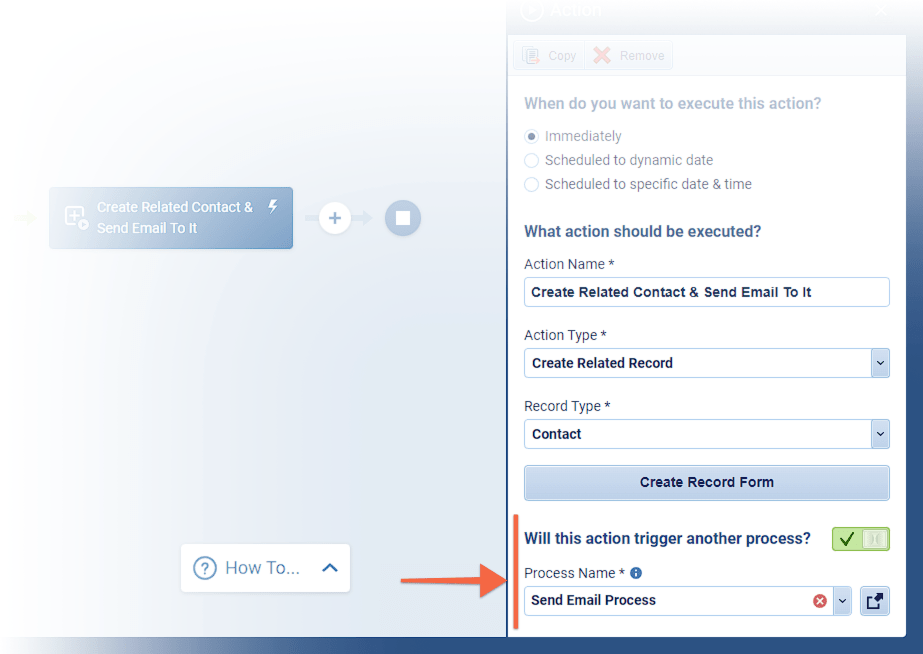 Automatizer processes can optionally trigger another process to run if an Action step is set to one of the following:
Create Record
Create Related Record
Update Record
Update Related Record
Trigger Another Process
Users will have certain limitations with respect to which secondary processes can be selected. The available options will be cumulatively limited to the following:
Processes that have not been previously deleted.
Processes wired for the same entity type (Contact, Account, etc.).
Processes that are run Manually or upon a Record Change trigger.
Processes that are accessible based upon the type of process: Space processes can only access other Space processes and users will only be able to access their own Personal processes; not the Personal processes of other users. Users can, however, click another user's Personal process from the list of Automatizer processes, create a copy, and then make the copied process one of their own.
NOTE: Users will be alerted in the event that they select a secondary process that might create an infinite loop, such as if Process #1 triggersTriggers Triggers are a set of signals or occurrences that meet certain criteria to be considered an opportunity to make a sale. Process #2, which in turn re-triggers Process #1.
Check our Knowledge Base article to get more information about Automatizer › Triggering process ›
As part of our ongoing usability enhancement program, we've updated the following features.
Various Improvements
Product

Product

Product refers to anything (an idea, item, service, process or information) that meets a need or a desire and is offered to a market, usually but not always at a price.

Management
4.10 includes further improvements as part of our ongoing enhancements for the majority of our customers who are using Products and Product Line Items.
Calculated Fields
It's now possible to enable a calculation formula on the system Amount field (so it no longer is fixed as Price x Quantity) and we've extended that idea to custom Product Line Item fields too. A great use case here is a Product Line Item custom field "Margin" which you would calculate as the difference between the Cost (which would live at the Product level) and Amount (which lives on the Line Item)!
You can now access Opportunity, Product and Product Line Item fields for inclusion in your calculator formulae. ⤵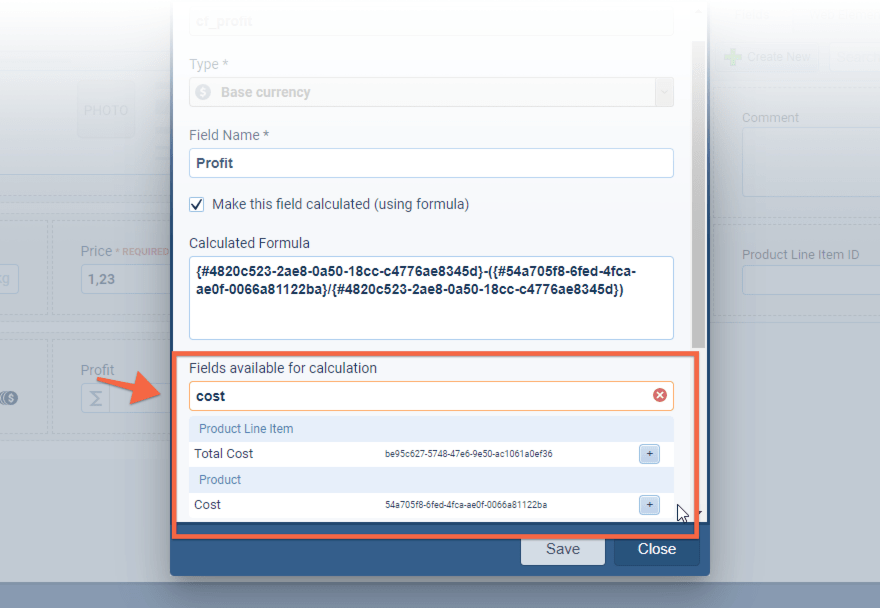 Inline Edit within Product Grid, Expanding the Product Grid and Drag & Drop Re-ordering
You can now update Product Line Item fields directly using inline editing in the Product Grid view rather than clicking on the Product name hyperlink each time. If you have lots of Products listed, you can use the new Expansion icon to expand the grid to show all Products rather than having to scroll and you can reorder Product Sections using drag and drop. ⤵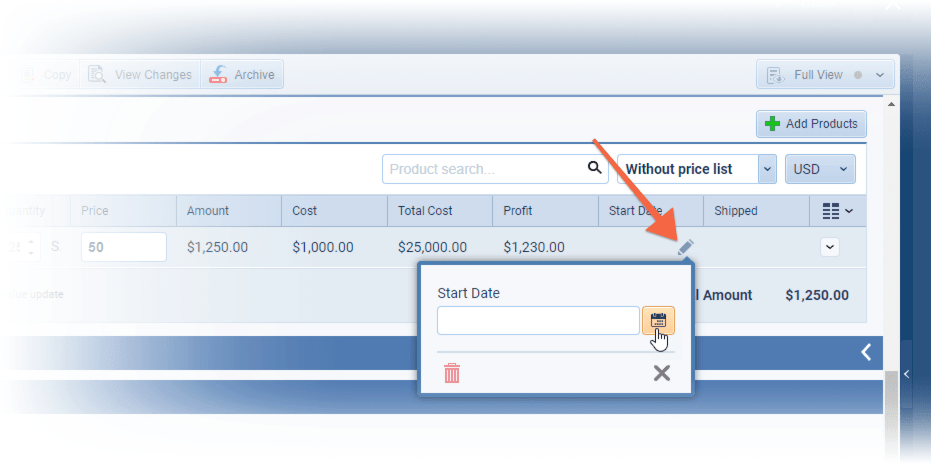 Importing Custom Product Line Item fields
We've extended the import feature when you're importing Opportunities with associated Product and Product Line Item dataData Data is a set of quantitative and qualitative facts that can be used as reference or inputs for computations, analyses, descriptions, predictions, reasoning and planning. so that you can now also map to custom product line item fields rather than just Quantity and Price. ⤵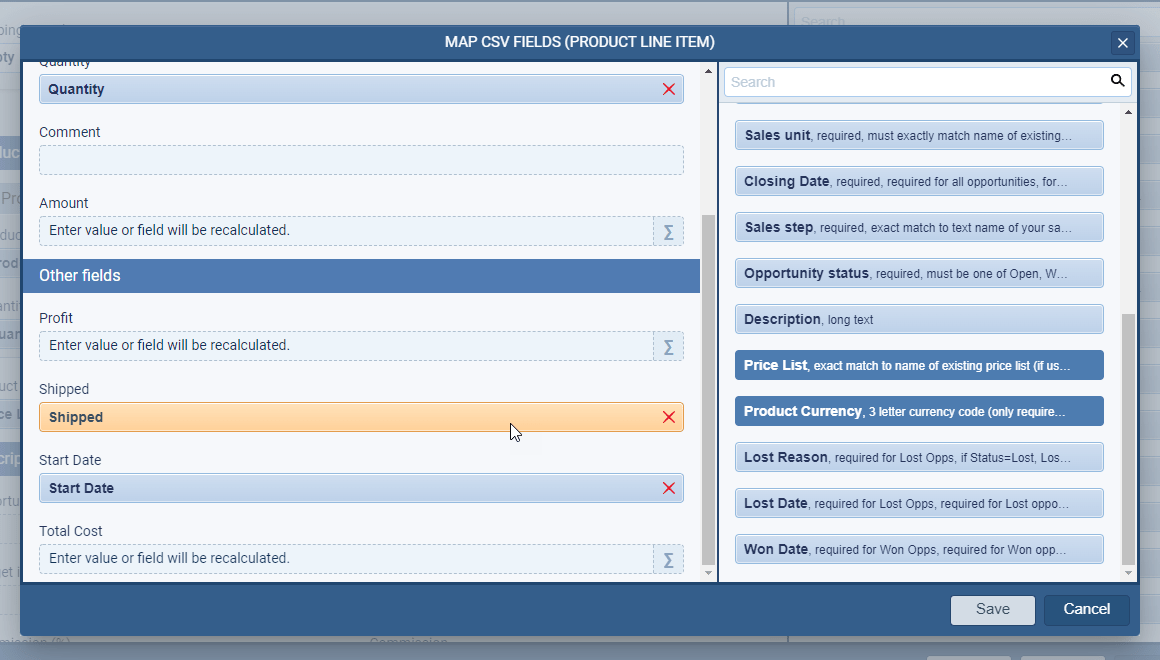 Automatizer › New action to update Related Product Line Items (All)
For Automatizer processes triggered by Opportunities, there is now a new action to update all Related Product Line Items. ⤵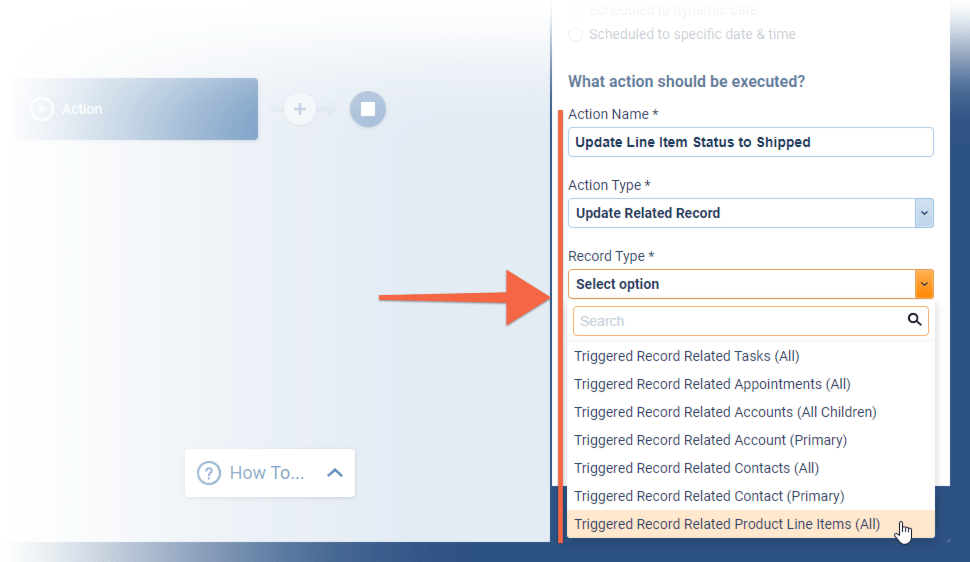 Key Account Management
Building and maintaining relationships with the Contacts at your key prospects and customers is an important function for all of your users. To this end, we've made it even easier to see and understand the status of those relationships. Along with an overview panel that can be used to filter Contacts based on "Relationship" or "Account Role", inline editing for Account Roles and Account Relationships is also supported in the "Contact List View" as well as in the sidebar. Users can also access in Automatizer processes and update using "Bulk Update". ⤵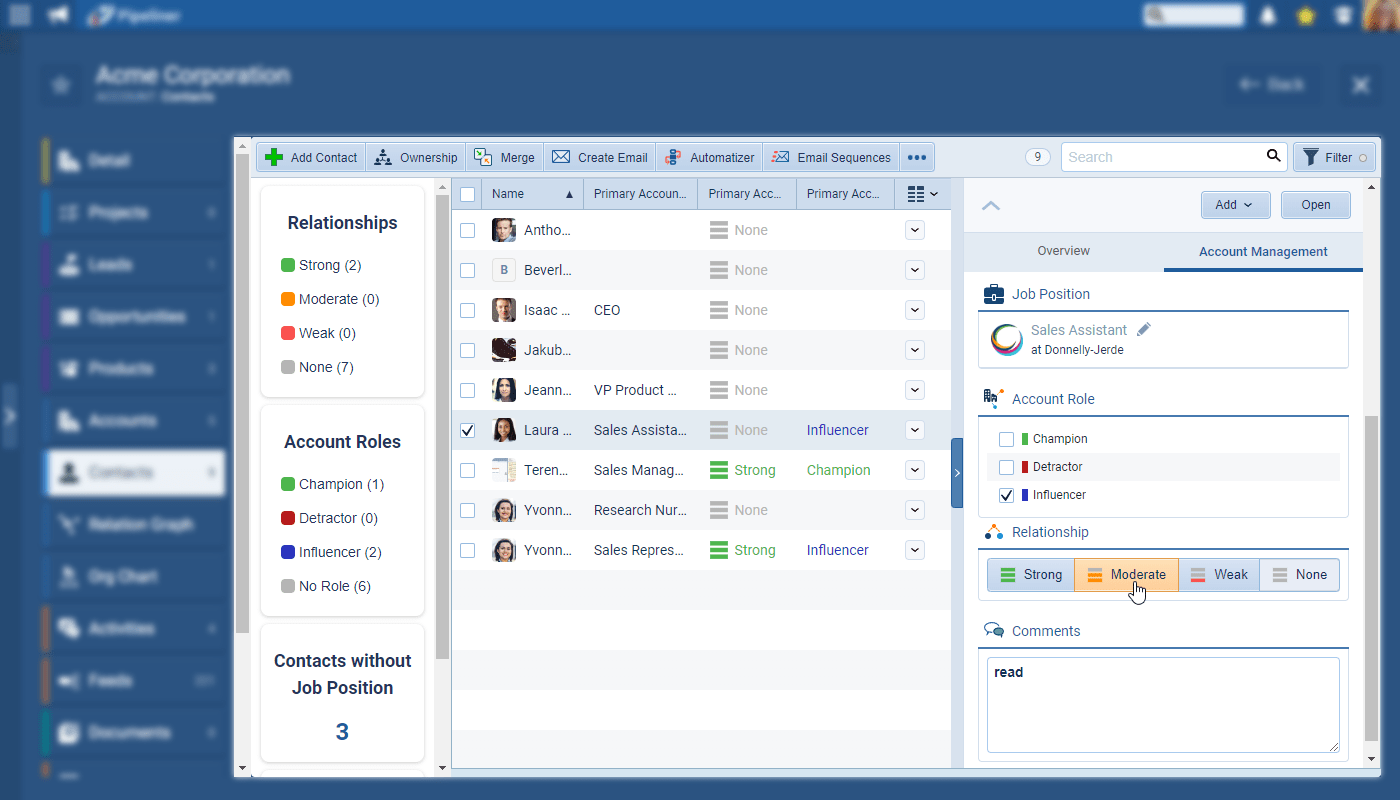 Record Forms
When you make an update to a field on the Detail tab of an existing record, the changed field is highlighted in yellow and we've added a useful "revert" option so users can undo the last change that was made to that field. Make sure you hit revert to undo your changes before saving! ⤵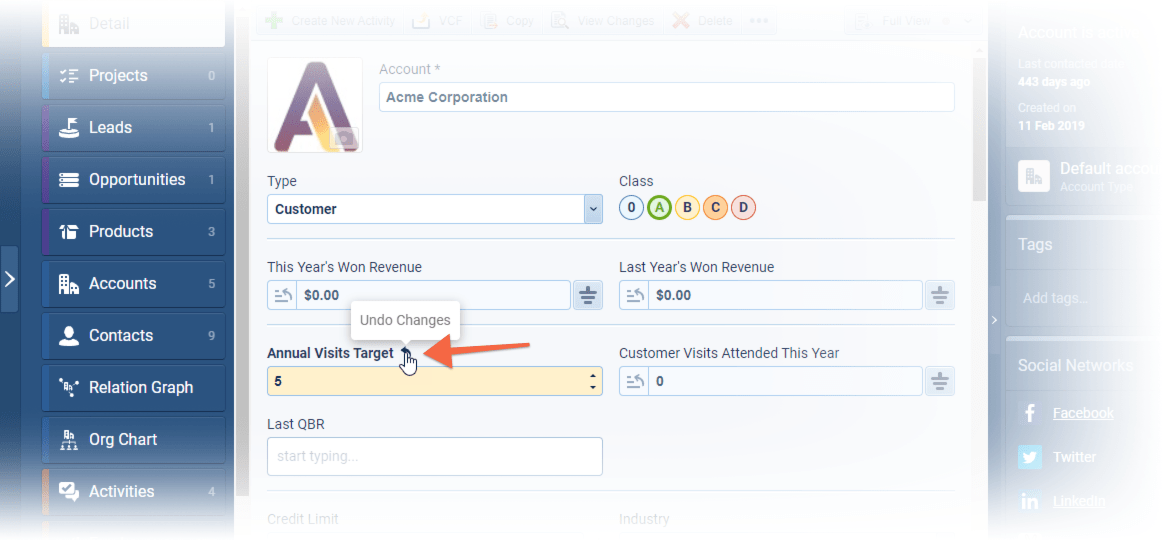 Managing User Roles
And for Pipeliner Admins, we've added a link in the "User Role" column in the "Users" list so you can immediately jump to the "Role" and edit it or select the user and choose "Edit Role" from the sidebar. ⤵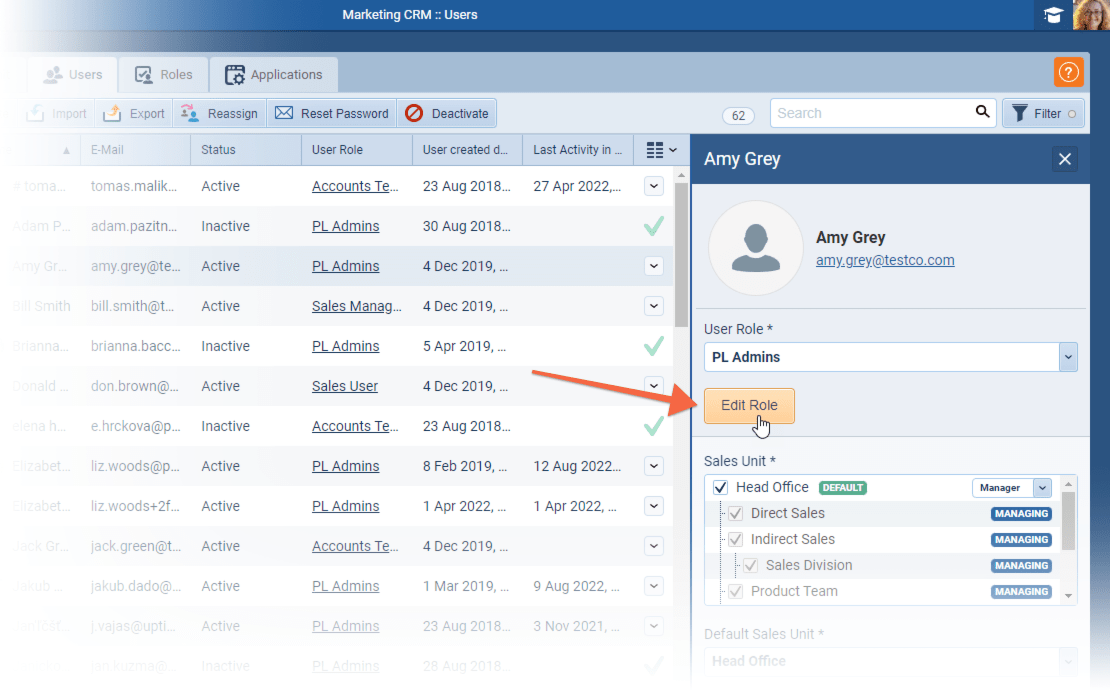 Gallery of all improvements

Release Notes
Pipeliner CRM is getting better and better with each new release. If you´re curious, what other releases we had, please visit our "Release Notes" section.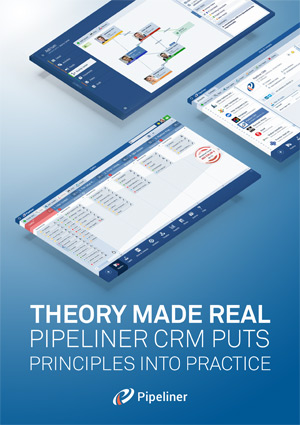 Theory Made Real
Based on proven economic principles, Pipeliner CRM is a tool for everyone.