Part of our new Insight feature set.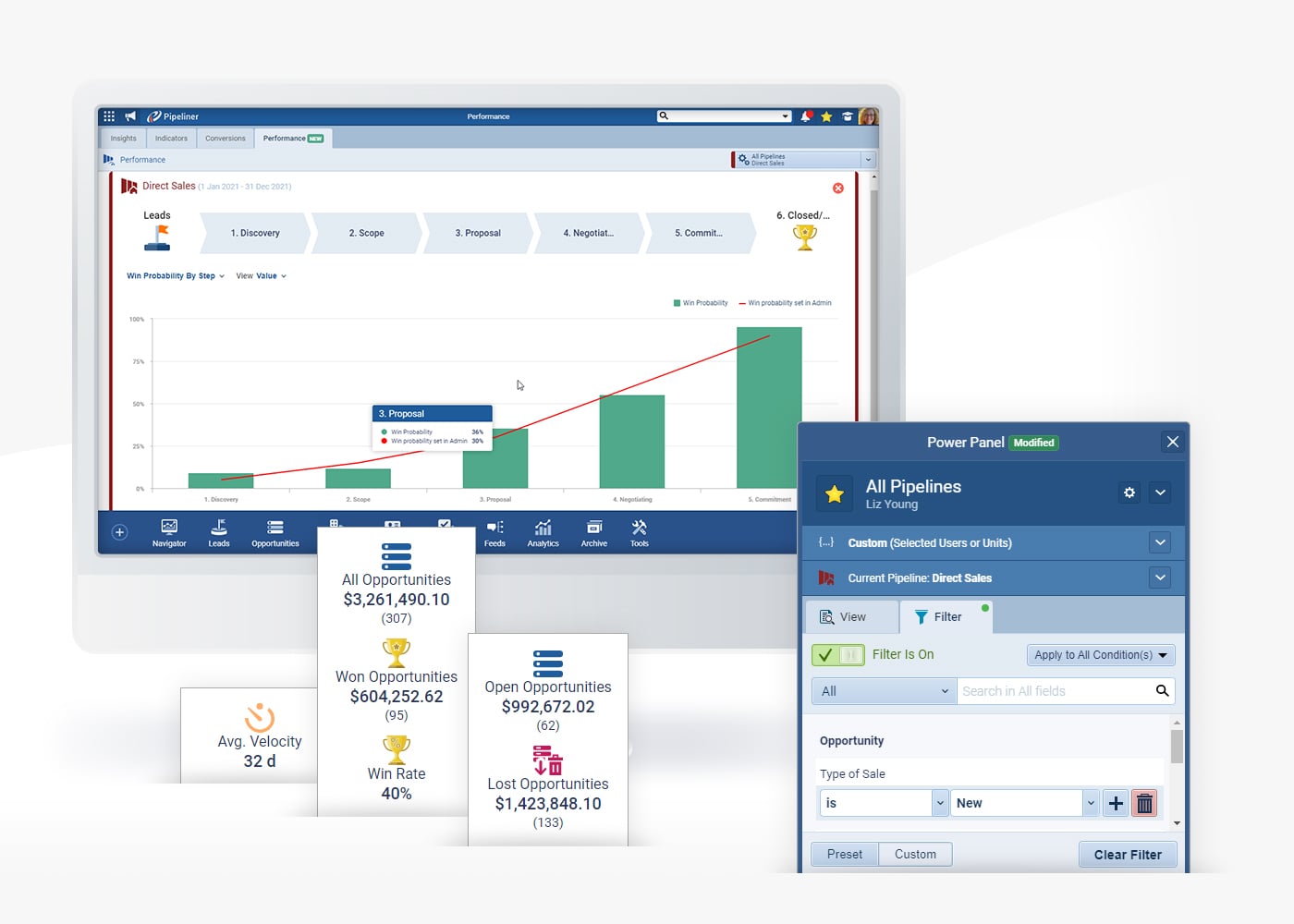 Process Performance
A company could have one or more sales processes and needs instant insight into what is happening with these processes. What does that mean? It means finding out how many leads or opportunities you are creating.
It's about what you lose, what you win, your win rate, and the average velocity for opportunities.
"Aberdeen Research has found that high-performing sales organizations are 38% more likely to leverage sales analytics tools."
Performance Feature Detail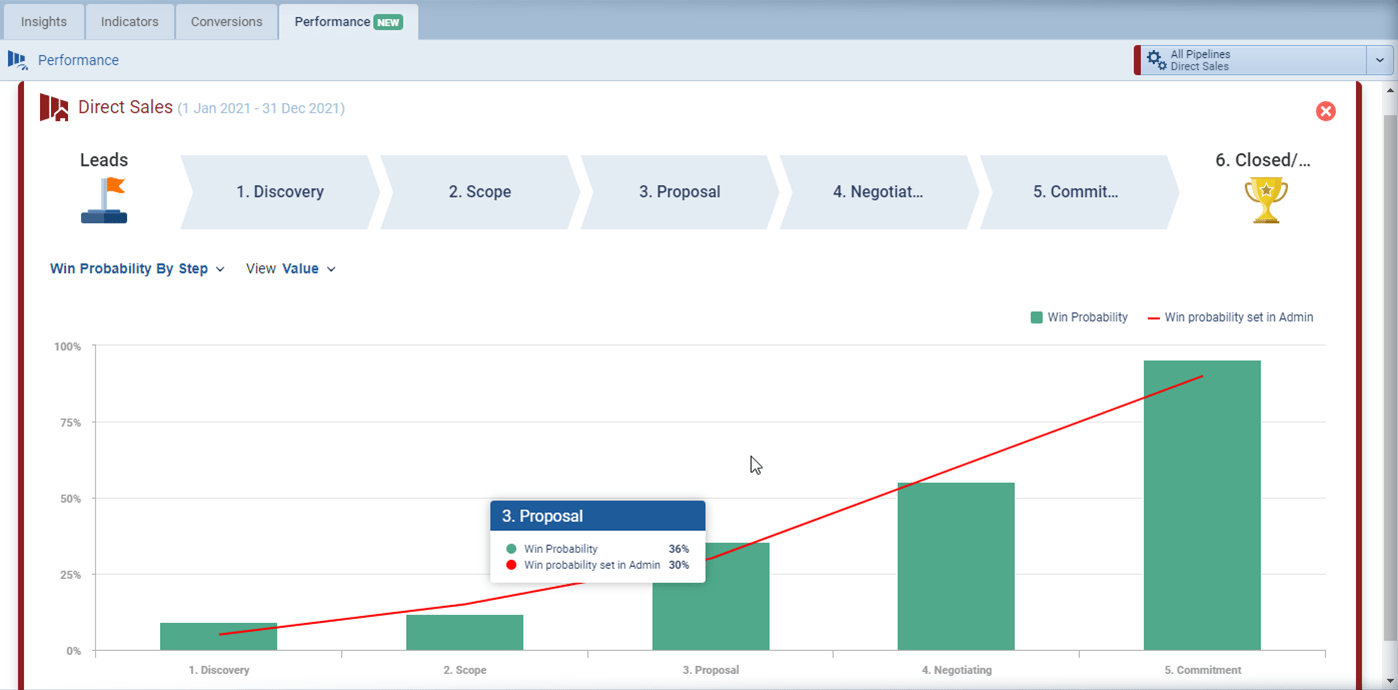 Reviewing a Process
Mouse over stages of a process

View a bar graph for each stage

Review conversions per stage
"With Pipeliner's visualizations, we have always been very deliberate about our choice of icons. With our icons, we're giving you a clear overview of the data, for leads, opportunities, and everything else."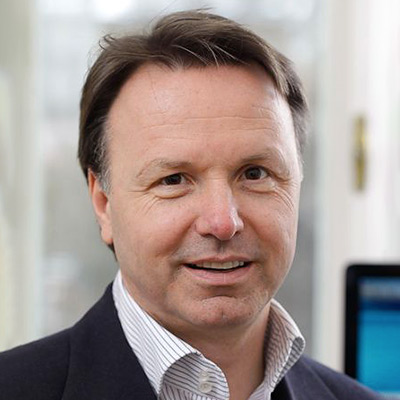 Nikolaus Kimla, Founder & CEO,

Pipelinersales Corp.
Reviewing People Performance
View conversion rates by individual or teams

See how quickly they move through sales stages

Review conversions & win rates

Easily see who is performing better

Also,  you can view all of these metrics from a company-wide perspective too
"I can't ever remember being struck by lightning when making a big decision. It's always about taking in more and more data points."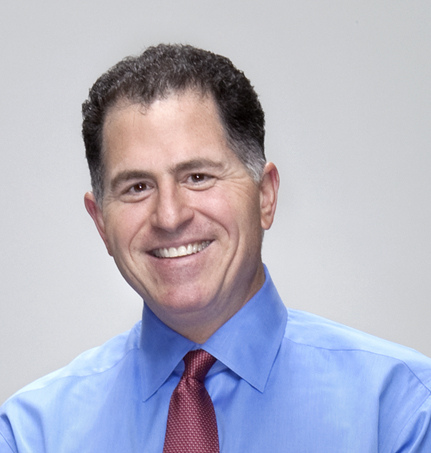 Michael Dell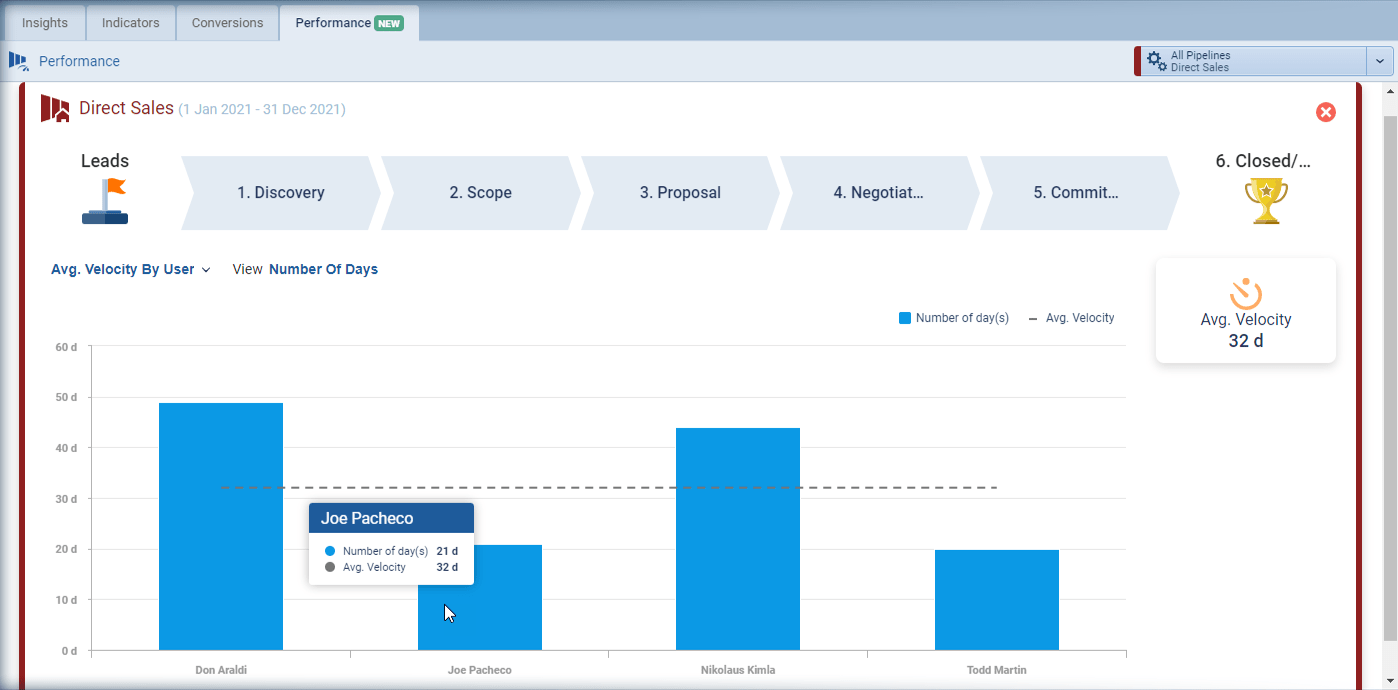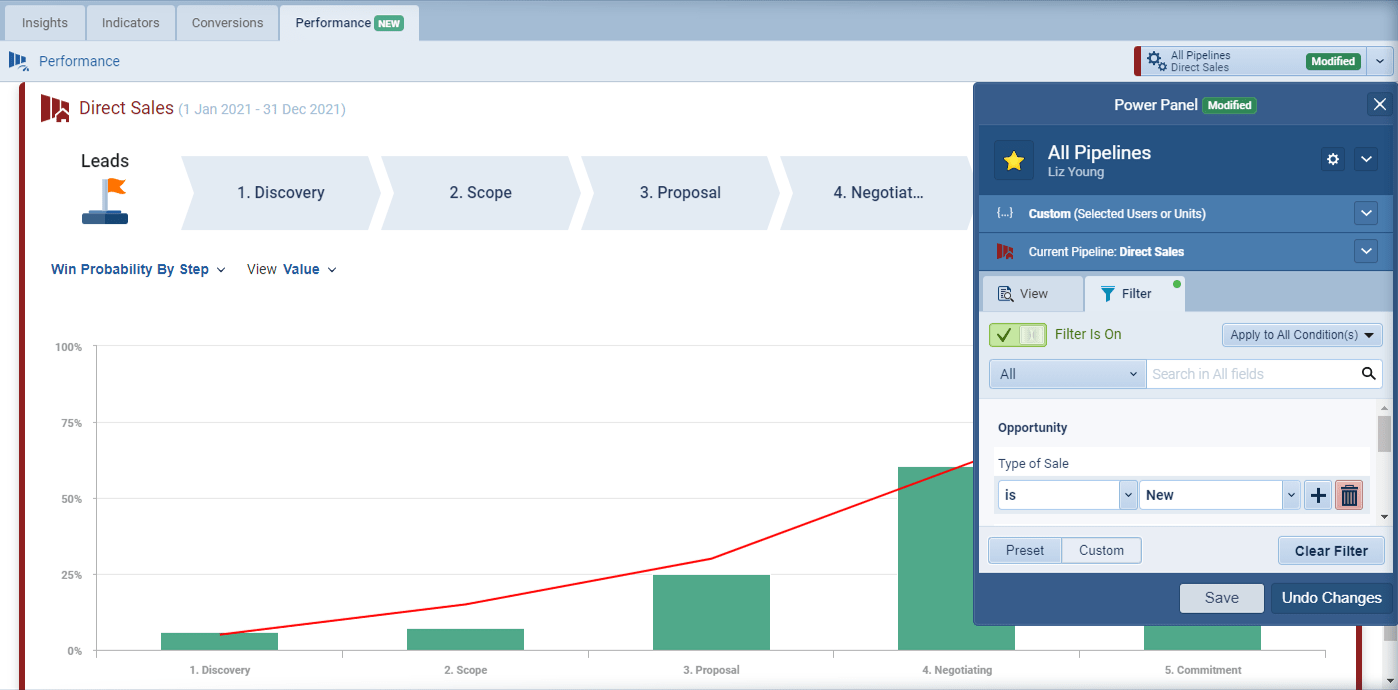 Unique Perspective
Pipeliner is the first CRM company to provide a complete performance overview, with leading and lagging indicators, insights, and performance.
When you view these through the Power Panel, you can view by:
Sales Unit

Product Lines

Type of Sales

New Business

Upsell Business,

Upgrades

Renewal Business

& many other parameters…
Optimization
Your team can only improve if you're able to isolate their weaknesses so that you know where to work to optimize the process.
Efficiency results in productivity, especially when you clearly understand your weakest points so they can be improved.
When you're able to strengthen each step to make it more efficient, your productivity increases.
"According to the Harvard Business Review there is an 18% difference in revenue growth between companies that defined a formal sales process and companies that didn't."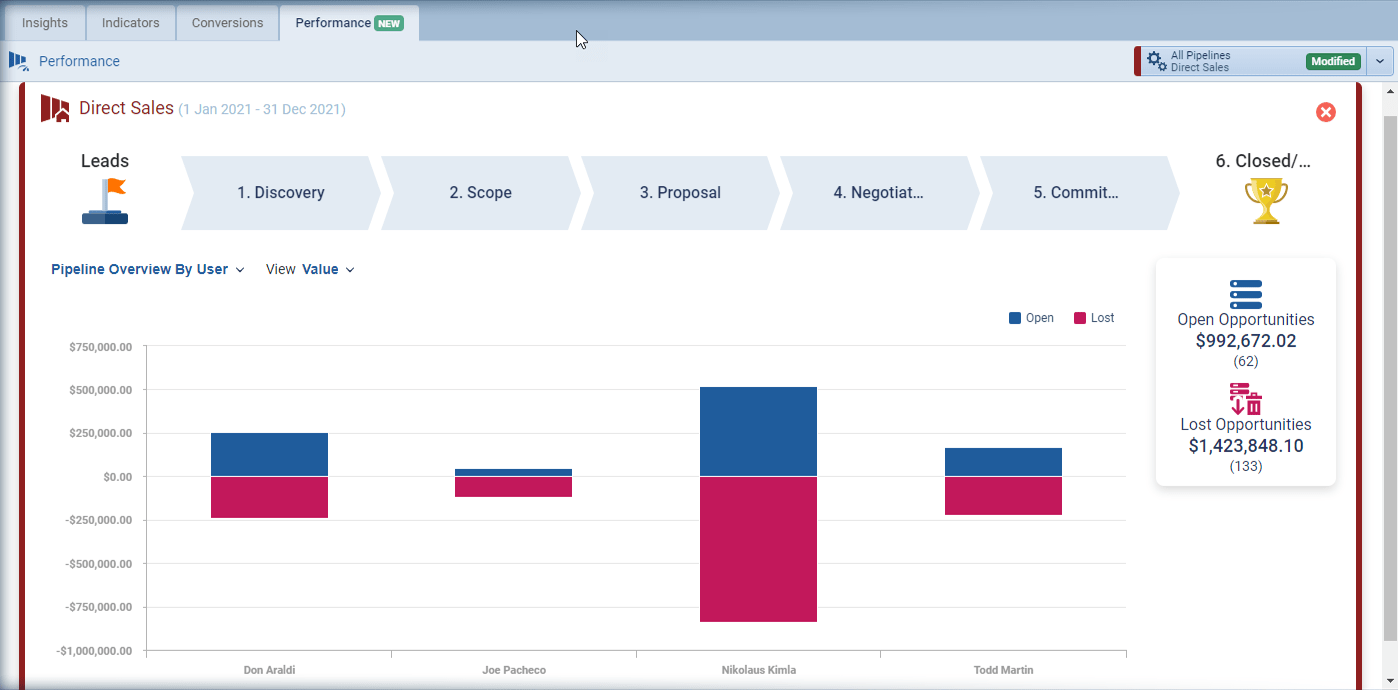 Continue on your Data Analytics journey…