Leading and Lagging Indicators
Lagging indicators shine a light on the past but leading indicators predict the future!
Every sales team uses KPIs (Key Performance Indicators) to measure a sales team's performance such as…
Net Revenue

Revenue

Revenue is the amount of money a business generates during a specific period such as a year or a quarter; also called sales.
As important as they are these particular KPIs are actually lagging indicators and while they provide good information, it is too late to impact them. Even more important are the frequently overlooked leading indicators of success and we will focus on both here. For an in-depth look at sales metricsMetrics Metrics  are quantities that are measured and used to:, download the eBook "Metrics In Sales Management – Leading & Lagging Indicators" and/or review the information provided on this page.
Lagging Indicators
Lagging Indicators are important because they provide a clear analysis of what has happened thus far. They can help you compare dataData Data is a set of quantitative and qualitative facts that can be used as reference or inputs for computations, analyses, descriptions, predictions, reasoning and planning. points like the volume of sales vs gross marginGross Margin Gross Margin refers to total sales minus the cost of goods sold (COGS). Median for true SaaS cos is 71%, but what are considered to be "good margins" varies in SaaS. If you are running a marketplace/transaction revenue business, be very clear about gross margin. – you may be selling a lot but reps are discounting heavily and eroding margin. Or through analysis, you can see the win ratios for certain salespeople lag behind others which provides good information for targeted coaching.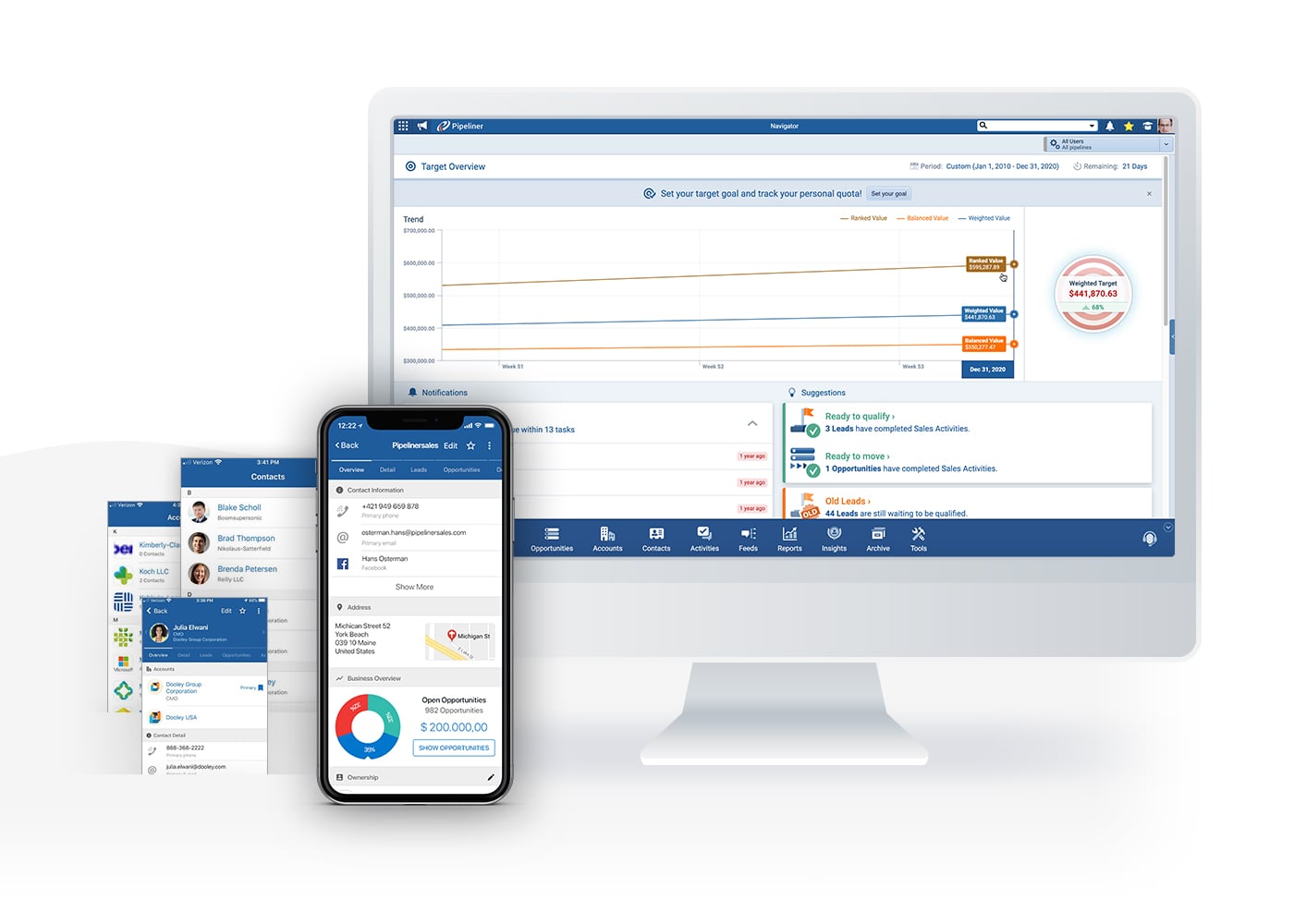 Examples of Lagging Indicators include:
# of different products sold
Leading Indicators › LEADS

Inbound

Inbound

Inbound refers to interest (could be sales or marketing driven) that comes in – e.g. cold emails to you, submitted forms on your website, press inquiries, etc.

Leads
These are generally people who are actively reaching out to you, prompted by activities such as…

Outbound Leads
These are contacts generated by active outreach by salespeople and others in the
organization

Organization

Organization is a cohesive group of people working together and formally bound by a shared identity (e.g., one team, company, club, etc.) and a common purpose (e.g., business growth, athletic victory, etc.).
and can include…
MarketingMarketing Marketing is the field, set of actions, or practice of making a product or service desirable to a target consumer segment, with the ultimate aim of effecting a purchase. campaigns
Cold prospecting (phone, text, email, LinkedInLinkedIn LinkedIn is a social network for the business community. networking, etc.)
Leading Indicators › LEADS (continued)
Lead ScoringLead Scoring Lead Scoring is the process of assigning a relative value to each lead based on different criteria, with the aim of ranking leads in terms of engagement priority.: Assigning a score to a leadLead Lead refers to a prospect or potential customer (who can be an individual or organization) that exhibits interest in your service or product; or any additional information about such entity. in your CRM makes it very easy for salespeople to prioritize which leads to immediately focus on. Identify what the most important characteristics of any opportunity are needed in order to make it the right fit for your business.

Industry
The industries or verticals you focus on.

Size of company
What company segments you sell into such as small, medium, or
enterprise

Enterprise

Enterprise (in the context of sales) is a relatively large organization typically composed of multiple levels, locations, and departments which need multi-layer software systems that support collaboration across a large corporate environment.
.

Key pain points that your solution

Solution

Solution is a combination of ideas, strategies, processes, technologies and services that effectively helps an organization achieve its goals or hurdle its challenges.

solves
Based on the issues your
product

Product

Product refers to anything (an idea, item, service, process or information) that meets a need or a desire and is offered to a market, usually but not always at a price.
or service would solve.

Source
For example: paid lead versus word of mouth, which would be far more valuable.

Intended purchase date
A more accelerated timeframe might score higher.
This company is selling Air Conditioner units to commercial real estate builders. Each different criteria is awarded a score of 1-10 depending on how close it is to the ideal profile.
As you can see when you click the example – Lead A scored 36 out of 50, which makes it a very good lead whereas Lead B scored 20 out of 50, which makes it a poor fit.
Key Lead & Opportunity Formulas
Tracking Leading & Lagging Indicators
in Pipeliner CRM
Continue on your journey…