Now You Can Easily Automate Those Routine & Repetitive Tasks!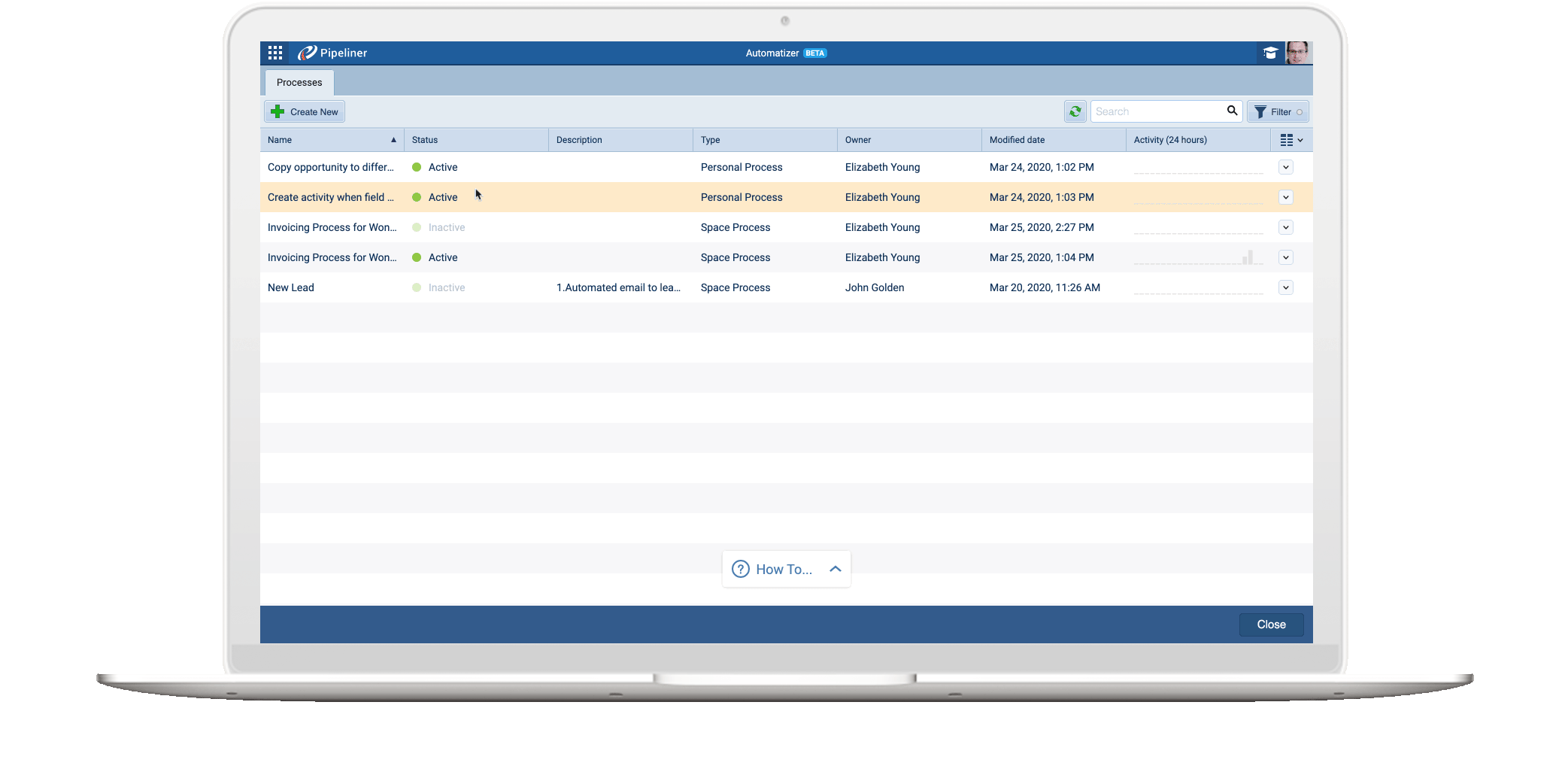 Selling today is complex and the number of variables, dataData Data is a set of quantitative and qualitative facts that can be used as reference or inputs for computations, analyses, descriptions, predictions, reasoning and planning. points and inefficient processes can slow down and impact the sales cycleSales Cycle Sales Cycle is a repeating process characterized by a predictable sequence of stages that a company undergoes as it sells its products and services to customers. — but not anymore!
Brand New Automatizer
Allowing everyone in sales to focus on more high-value activities

Increasing efficiency, focus, and output
Scale & Optimize Your Sales Processes
Visual, easy-to-use Automatizer tool

Automate routine tasks & increase efficiency

Work with Pipeliner & Third-party Integrations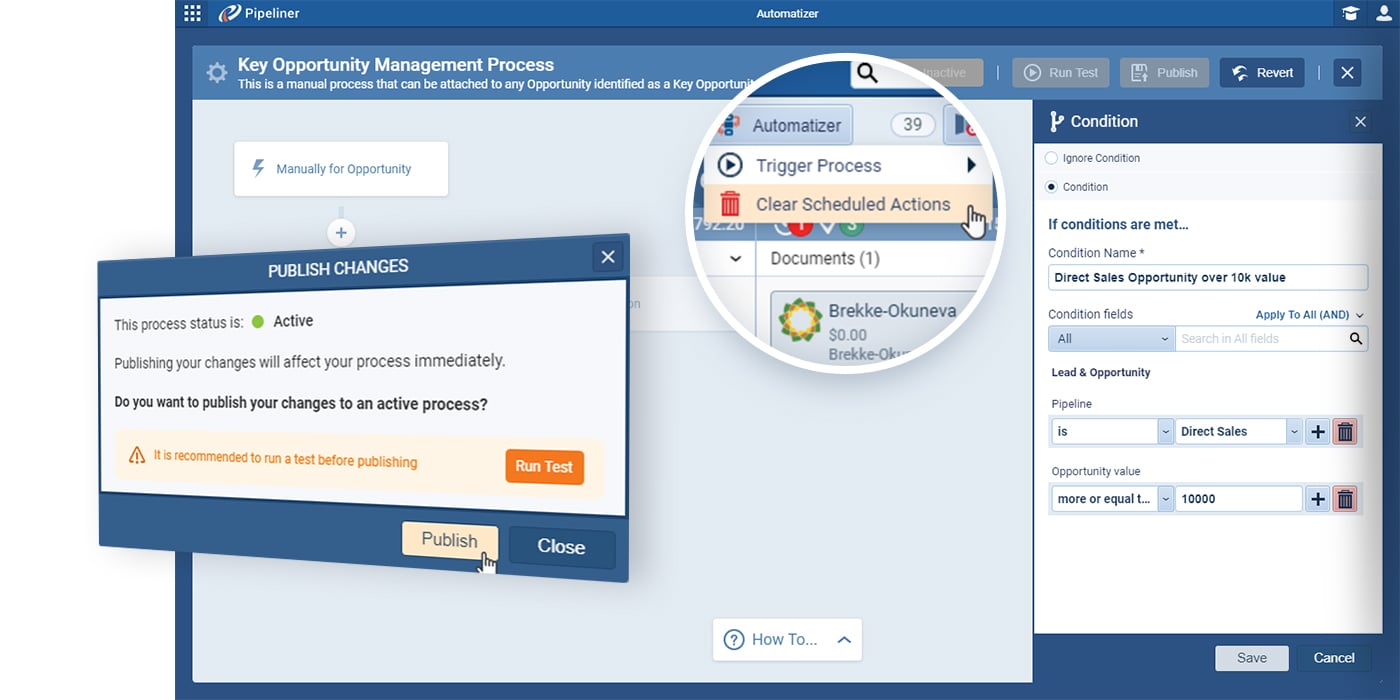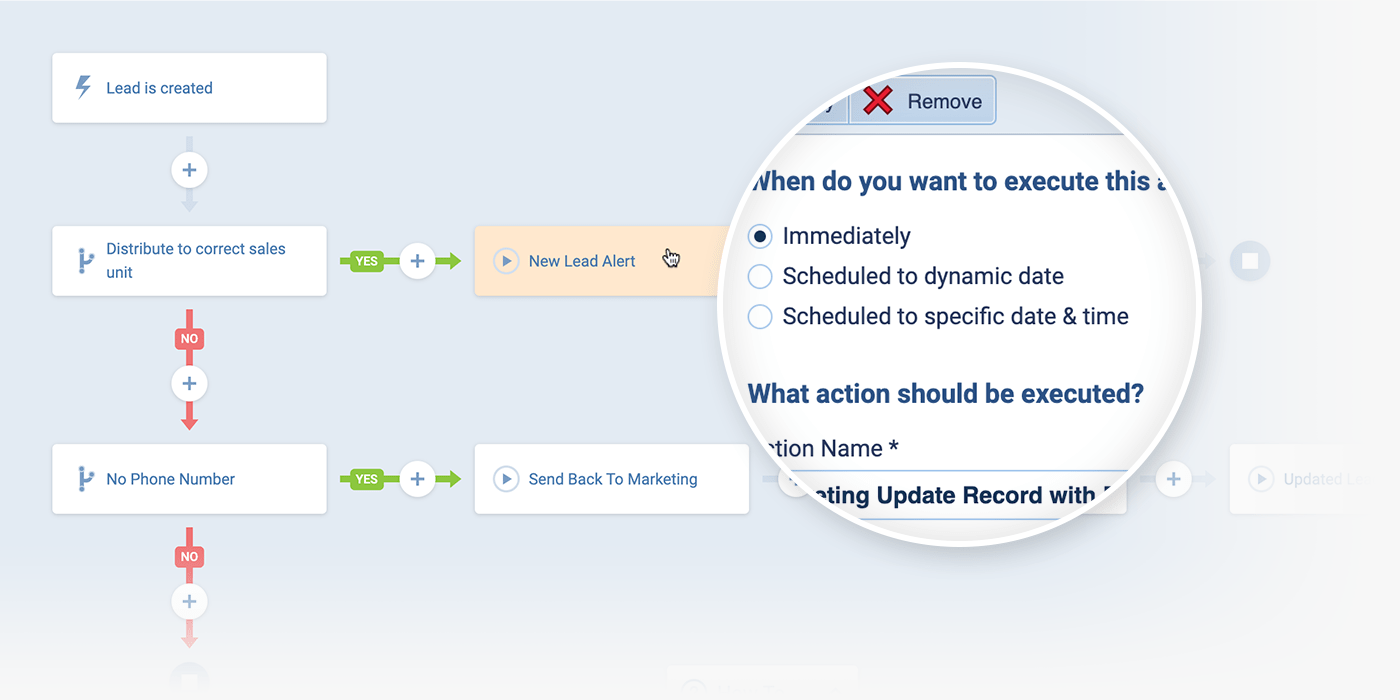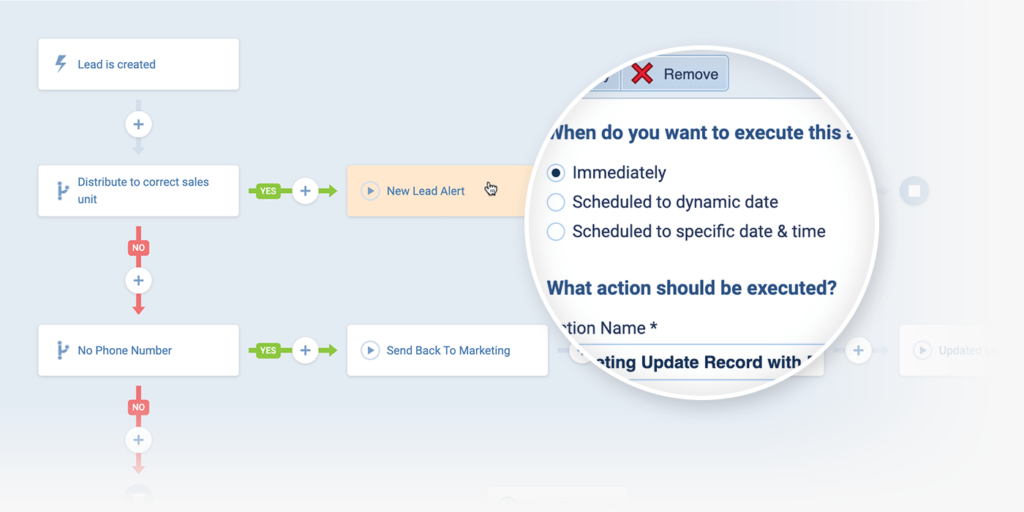 Workflow Automation Drives Greater Efficiency
Who Can Use Automatizer?
Anyone…
No technical skills needed
Fully no code solution

Solution

Solution is a combination of ideas, strategies, processes, technologies and services that effectively helps an organization achieve its goals or hurdle its challenges.
Intuitive process flow builder