Pipeliner CRM 5.0 "Michelangelo"
Has Arrived!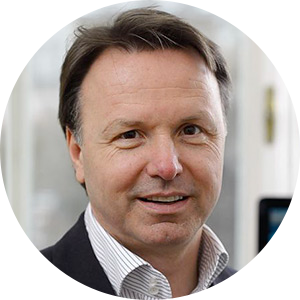 "Pipeliner CRM 5.0—the most ambitious Pipeliner CRM version yet—will see its release on the 27th of September. It contains Custom Entities and many other innovations and features. I have named this release Michelangelo, after the legendary artist of the 14th century."
Nikolaus Kimla • Founder & CEO • Pipeliner CRM
Why are we comparing this release to this timeless sculpture, painter and poet?
Innovation in Youth
Michelangelo, whose full name was Michelangelo di Lodovico Buonarroti Simoni, lived from 1475 to 1564. It was a very long life for the time—the average lifespan in the 14th century was between 50 and 55 years, and he lived to be 88.
Taking four years to complete, Michelangelo's best known work is probably the massive (114 feet long by 46 feet wide) painting on the ceiling of the Sistine Chapel, composed of various scenes out of the book of Genesis.
Michelangelo, early in life, achieved fame through two sculptures: the Pieta, a dramatic depiction of Mary cradling the body of the crucified Jesus, completed when he was just 23, and the statue of the Biblical figure David carved when he was 26. This can be compared to Pipeliner CRM in that Pipeliner also delivered a groundbreaking innovation during its youthful years: a completely visual interface. At that time, we made a rather revolutionary decision to utilize the technology of Adobe AIR against the advice of many others who attempted to convince us to use the Microsoft technology called Silverlight.
This decision was based on our view that salespeople are visual in nature. The visual experience, including a person's unique tastes and preferences, was impossible to achieve at the time with HTML. When I came to the United States in 2012, I had no idea that Steve Jobs would kill Flash within five years, which meant the end of Adobe AIR. But that precipitated our move to more modern cloud-based technologies.
Pipeliner and The Creation of Adam
The ceiling of the Sistine Chapel was completed when Michelangelo was in his early 30s, after spending four years suspended just beneath the top of the chapel.
A section of the ceiling is a painting known as The Creation of Adam. This breathtaking image depicts God reaching out with his index finger, about to touch the index finger of Adam.
It might seem an overreaching comparison, but in an analogous way, Pipeliner reaches out, touching salespeople, connecting with them, and helping breathe life into them.
Pipeliner Compared to the Doni Tondo
When Michelangelo was 33, he painted another incredible masterpiece called the Doni Tondo, a revolutionary masterpiece for its time, and the only panel painting he completed during his life. It depicts Mary, Joseph, and the infant Jesus. Pipeliner CRM is also revolutionary in its field—the first completely visual CRM, and the first CRM to address all sales requirements within a single platform.
Experience Pipeliner CRM Now
Pipeliner allows salespeople to take control of their opportunities, remain consistent through every stage of the
sales process

Sales Process

Sales Process is a series of strategic steps or a set of activities aimed at driving sales growth through the alignment of personnel, market insight, methodologies, relevant business units, and technology.
, and always stay focused on important priorities. It's the CRM that salespeople actually enjoy using.
Try Pipeliner CRM for Free
Comparing Persistence of Cause
Michelangelo certainly lived in a dramatic age, witnessing the Reformation—a major movement in Western Christianity that posed a religious and political challenge to the Catholic Church. Despite these turbulent times, Michelangelo stayed loyal to the Catholic cause.
It is my view that we, too, are living through a turbulent period, and I doubt anyone would argue with me. Despite the times, we, too, are steadfast in our cause to become the world's number one holistic sales application.
Our aim is to not simply have salespeople use Pipeliner CRM, but to see them embrace it enthusiastically, just as Michelangelo has been embraced for his unbelievable works. Through our visual experience, we support the whole person allowing for their uniqueness in tastes and preferences. We provide them with multiple options like no other CRM system in the world.
We have taken the classical approach to CRM—"it's for everyone"–and converted it into "my CRM." It's the salesperson's CRM, that they adapt for themselves.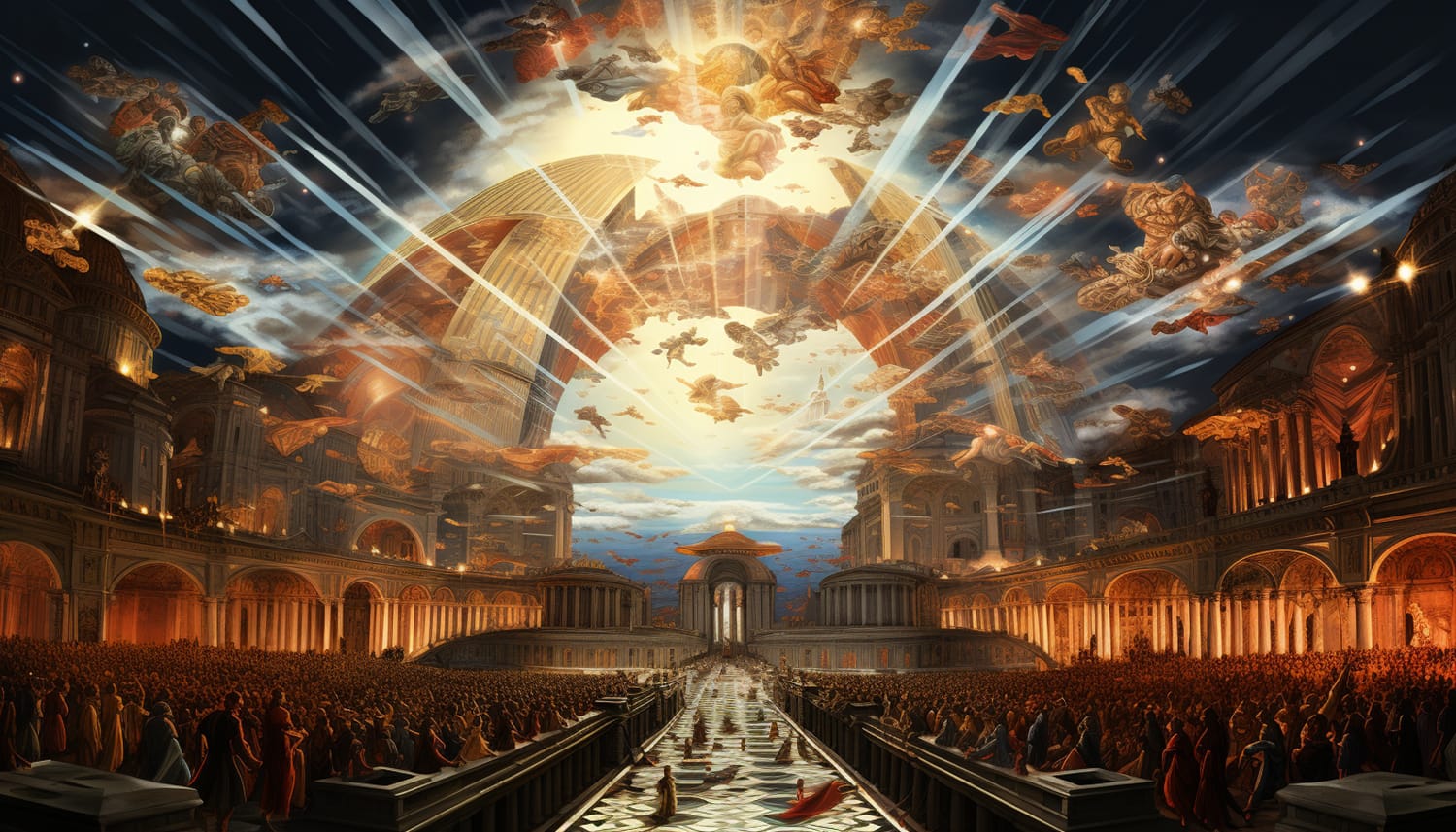 Constant Improvement
Amazingly, Michelangelo returned to the Sistine Chapel 25 years after painting its ceiling, and gave it the dramatic finishing touch of The Last Judgment, covering its entire altar wall. It was a brave move and received heavy criticism for its depiction on both religious and artistic grounds. But The Last Judgment completed the Sistine Chapel, making the entire artistic structure a finished statement.
In a similar manner, Pipeliner is also complete as a sales-centric solutionSolution Solution is a combination of ideas, strategies, processes, technologies and services that effectively helps an organization achieve its goals or hurdle its challenges., with all the tools necessary for any sales organizationOrganization Organization is a cohesive group of people working together and formally bound by a shared identity (e.g., one team, company, club, etc.) and a common purpose (e.g., business growth, athletic victory, etc.).. Unlike numerous other CRM systems—especially the larger ones—adding multiple third-party applications is unnecessary. A system containing other third-party apps requires the userUser User means a person who uses or consumes a product or a service, usually a digital device or an online service. to jump from one to another, making for an unintuitive and inefficient experience. When integration with outside systems such as ticketing is required, the solution we provide is a tight integration so that dataData Data is a set of quantitative and qualitative facts that can be used as reference or inputs for computations, analyses, descriptions, predictions, reasoning and planning. can be imported.
Pipeliner exists at the very center of the sales experience.
And There is the Reason!
In his life, Michelangelo literally changed the course of visual arts. Today, millions visit the Sistine Chapel, as well as viewing his incredible works in the Vatican and other locations.
In the same way that Michelangelo revolutionized visual arts, Pipeliner has completely revolutionized CRM. Yes, it has taken more than 15 years—however, it's not the time taken but the end result that counts.
These are our reasons for taking the name of this immortal artist for our new Pipeliner CRM release.

Features of Pipeliner CRM 5.0 "Michelangelo"
Introducing Custom Entities
We use the term "Entities" to refer to Pipeliner CRM functions such as contact, leadLead Lead refers to a prospect or potential customer (who can be an individual or organization) that exhibits interest in your service or product; or any additional information about such entity., accountAccount Account refers to a record of primary and background information about an individual or corporate customer, including contact data, preferred services, and transactions with your company., opportunity and more. For many organizations, the Standard Entities contained in Pipeliner are sufficient.
In certain instances, a company will require Custom Entities to fit their particular line of business. With 5.0, we introduce this functionality, making it 65 percent easier to set up and run compared to similar competitor functionality.
Changes in Pivot Tables
It is now possible for Pivot Table users to sort data by total value, or alphabetically. Columns can now be resized within Pivot Tables, enabling wider tables.
More Improvements
Date fields can now be added into the segment part of a chart
Users now have the option to send scheduled reports only on business days. Reports have also undergone several other improvements.
It is now possible to synchronize emails based on Account domain. Other various improvements have also been made to email.
New changes to Document Management including the printing of different document types directly from Pipeliner—no downloading needed. Email can now be sent directly from the document preview.
These improvements are included with the over 500 enhancements delivered within this new release.
Learn More About Pipeliner CRM
Take a no-obligation 14 day trial of Pipeliner CRM.
No credit card info required – just experience for yourself how it could impact your sales.
Customers love Pipeliner CRM
I have used other CRM's and this has to be the most user-friendly program I have ever used. Denise Schmidt • Sales Operations

Sales Operations

Sales Operations is a collection of aligned business processes, strategic implementations and other activities aimed at achieving organizational goals, specially in the areas of sales revenue, market coverage and growth.

• First Tactical
Test it. Keep it. Use it. Love it.

Jens Leonhaeuser • Owner • Steilpass
With simple training and general intuition this CRM blows many others out of the water, plus it is a fraction of the cost. Our Franchise units simply love it.

Eduardo Pinzon • Director of Operations • Crestcom
One of my favorite parts as a sales manager

Sales Manager

Sales Manager is an executive who leads a sales unit, team or department by setting goals and meeting targets, formulating plans and policies, designating tasks, and developing salespeople.

 is using Pipeliner CRM to run sales campaigns that drive our team to have fun and use the system in a way that drives sales. Luke Wittenbraker • Sales & Marketing

Marketing

Marketing is the field, set of actions, or practice of making a product or service desirable to a target consumer segment, with the ultimate aim of effecting a purchase.

DIrector • Mactech
Its features and functionality make it a great CRM at a great price point.

Catherine Austill • Advisor • Graphic Partners
A top CRM that has all the features and flexibility you can possibly need and still is easy to learn, administer, configure and use.

Hanneke Gieles • Business Development • Prowareness WeOn Groep BV
It is the best CRM on the market today, don't be fooled by big box or free products.

Margye Sullivan • VP • Envision2BWell Inc.
I highly suggest using Pipeliner, it is a tool that has absolutely sky-rocketed our business to where it needs to be.

Patrick Bauer • CEO • Amherst Brands