LOS ANGELES, May 6, 2021 – Pipeliner CRM, the leading sales enablementSales Enablement Sales Enablement is a strategic process that provides a company's sales professionals with tools, technology, training and other resources that improve their performance at customer engagement and at generating value for all stakeholders in the sales process. tool and CRM, today announced its new release with AccountAccount Account refers to a record of primary and background information about an individual or corporate customer, including contact data, preferred services, and transactions with your company. Management enhancements that focus on the OrganizationOrganization Organization is a cohesive group of people working together and formally bound by a shared identity (e.g., one team, company, club, etc.) and a common purpose (e.g., business growth, athletic victory, etc.). Chart for improved depth of information and customerCustomer Customer is an individual or an organization that purchases a product or signs up for a service offered by a business. retention.
With its newest release, the Organization Chart is packed with customer-driven updates and enhancements to help sales professionals win new clients, retain existing clients and unlock revenueRevenue Revenue is the amount of money a business generates during a specific period such as a year or a quarter; also called sales. growth by connecting with the right people, uncovering their challenges, and providing a solutionSolution Solution is a combination of ideas, strategies, processes, technologies and services that effectively helps an organization achieve its goals or hurdle its challenges..
The Organization Chart is a relationship map to understand the hierarchy of a company and its employees to better manage relationships with your prospects and customers. With the power of visualization and interactive tools, it reduces complexity so you can focus on the right people in the organization. In addition, other supporting components such as the unique Relationship Mapping (a key component for effective account management) have also been enhanced.
New features in Organization Charts include:
Understand a contact's relationship strength – with color-coding enhancements, such as green, yellow, and red you can quickly focus your energy on the right contacts.
Understanding the Account roles – categorize your contacts based on the role within the company (i.e. influencer, decision-maker, budget holder, detractor, etc.)
Understanding the Influence – with the same color-coding enhancements as relationship strength, you can understand who within the organization is influential to key contacts.
Real-time information – Easily track comments and view interactions with each individual in an organization.
Our team has been hard at work to provide improved tools in Account Management to ensure our customers have the information they need to better manage relationships with everyone at a company. By focusing your attention on the right people, a sales pro can improve new clientClient A client is an entity who pays another entity for products purchased or services rendered. Also called a customer. acquisition and client retention while driving revenue. Pipeliner continues to provide innovative solutions to simplify our customers' lives and improve efficiencies.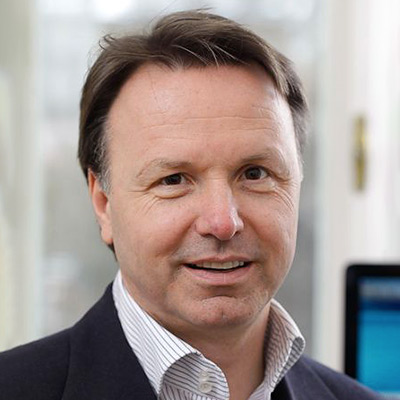 Nikolaus Kimla,

CEO at Pipeliner Sales, Inc.
Pipeliner continues to develop and innovate multiple CRM productProduct Product refers to anything (an idea, item, service, process or information) that meets a need or a desire and is offered to a market, usually but not always at a price. lines for salespeople with both online and offline apps that address the largest audience possible along with the best IOS and Android mobile Apps in the market. Beyond its technology, Pipeliner is the only company in the CRM space that has a deep and passionate mission to truly influence salespeople.
Pipeliner is an innovative sales application that combines powerful sales productivitySales Productivity Sales Productivity is a metric that indicates how efficient a sales unit is at closing sales and generating revenue for the company, based on sales volume, payroll expenses, level of personnel activity and other factors. tools, a built-in automation engine, visualized reporting, and deep analyticsAnalytics Analytics is the active study of different types of data with the aim of discovering meaningful patterns and translating these into insight (such as historical analyses and forecasts), or action (such as those intended to improve business performance). to help companies gain a competitive edge in sales.
For more information or for a product demo, visit Pipelinersales.com.
About Pipeliner CRM
Pipeliner – The Better CRM is built by salespeople and used by salespeople. Pipeliner CRM is based out of Los Angeles, California. Pipeliner is an innovative sales application that combines powerful sales productivity tools, a built-in automation engine, and visualized reporting & deep analytics to help companies gain a competitive edge in sales.
Pipeliner is headquartered in Los Angeles, California, please engage with us on Facebook, LinkedIn, and @PipelinerCRM or visit us at PipelinerCRM.com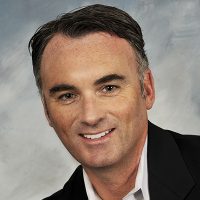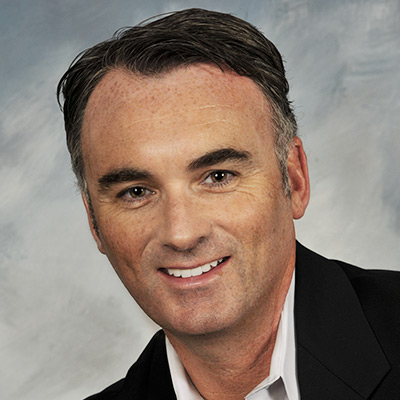 John Golden
CSMO at Pipelinersales Inc.
Public Relations and CSMO at Pipelinersales Inc.
press@pipelinersales.com