Dynamic Activity Management!
Los Angeles, CA October 30th, 2017 — Pipeliner CRM today announced the release of its latest version called Universals that brings a whole new level of intelligence, flexibility and transparency to Activity Management.
Pipeliner CRM Dynamic Activities
The lifeblood of any sales cycleSales Cycle Sales Cycle is a repeating process characterized by a predictable sequence of stages that a company undergoes as it sells its products and services to customers. is the actions and activities taken by both seller and buyerBuyer A buyer is an individual or organizational entity that purchases a product or subscribes to a service.. By providing an even greater level of visual insight and flexible management control over these activities, Pipeliner CRM brings a level of predictability and transparency unrivaled in the industry. Now with the ability to customize activities using Pipeliner's easy to use administration interface, organizations can now even more closely reflect their own unique sales processes and ensure a greater level of uniformity in the execution of a sale.
To further ensure Salespeople are always up-to-date and informed about anything happening that could impact a sale, Pipeliner CRM has added In-App Notifications. Now when new dataData Data is a set of quantitative and qualitative facts that can be used as reference or inputs for computations, analyses, descriptions, predictions, reasoning and planning. is added or existing data is updated in leads, opportunities, contacts, accounts or activities or when emails are received, documents uploaded, or when a colleague sends a message, the userUser User means a person who uses or consumes a product or a service, usually a digital device or an online service. is immediately informed from right inside the application.
Pipeliner's standout Insights feature is also enhanced to display even greater visual insight into leadLead Lead refers to a prospect or potential customer (who can be an individual or organization) that exhibits interest in your service or product; or any additional information about such entity. and opportunity conversionConversion Conversion is the process of turning a target consumer into a paying customer; or more generally, the point at which a user performs a specific action favorable to a marketer or a seller. metricsMetrics Metrics  are quantities that are measured and used to:, sales cycle velocity, and performance comparisons between salespeople, teams territories. Included is the ability to use the Power Panel to filter views to display the KPIs and data most relevant to a particular user.
Our Pipeliner CRM Universals release delivers the most effective and dynamic Activity Management capability of any CRM on the market today. The reality is that any sales cycle is made up of actions taken and tasks and activities completed by both seller and buyer. With this release we are now able to provide a level of management and visual insight to both salespeople and managers to allow for a whole new level of efficiency, predictability and focus within the sales processSales Process Sales Process is a series of strategic steps or a set of activities aimed at driving sales growth through the alignment of personnel, market insight, methodologies, relevant business units, and technology..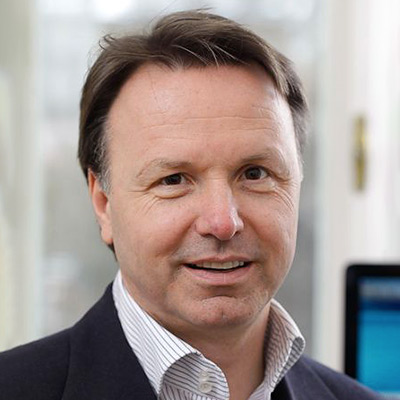 Nikolaus Kimla,

CEO at Pipelinersales, Inc.
There are also several enhancements to Pipeliner Mobile CRM–Pipeliner on the go! The same Notification functionality that is available through the PIpeliner desktop version is available on Pipeliner Mobile CRM. Products and Services are now also available in mobile which allows companies to place their catalog right within Pipeliner CRM.
Plus Pipeliner Mobile CRM has a unique wheel chart, where users can also compare won, lost or open opportunities by AccountAccount Account refers to a record of primary and background information about an individual or corporate customer, including contact data, preferred services, and transactions with your company. Class, Account Type, Owner and Unit.
About Pipeliner CRM
Pipeliner CRM is a software system that enables salespeople and teams to understand their sales process and accelerate opportunities toward a close, while saving time and maintaining focus. Pipeliner CRM overlays organizational features atop a visual interface, creating a worktool that adapts to and grows with the organizationOrganization Organization is a cohesive group of people working together and formally bound by a shared identity (e.g., one team, company, club, etc.) and a common purpose (e.g., business growth, athletic victory, etc.)..
Headquartered in Los Angeles, California and Vienna, Austria, Pipeliner CRM has offices in the UK, Sweden, Slovakia, and India. Engage with us on Facebook, LinkedInLinkedIn LinkedIn is a social network for the business community., and @PipelinerCRM or visit us at www.PipelinerCRM.com