Los Angeles, CA, September 12th, 2018—
Pipeliner today announced the release of the latest version of its unrivalled and market-leading Mobile CRM App. The new Mobile App, developed specifically for the new Cloud version of Pipeliner CRM, introduces even more visual elements such as new dashboards as well as functionality such as the ability to create and edit profiles (custom views) within the mobile App itself.
Salespeople are using mobile apps more extensively than ever before, often bypassing desktop apps – this is why Pipeliner has invested so much time and resources into developing a Mobile CRM App designed specifically for this audience. Today Pipeliner has the biggest and most highly-skilled Mobile CRM development team in the industry.
The new dashboards include the ability to view Activity Performance in color-coded bar graphs as well as the ability to instantly do a visual health analysis of your pipelinePipeline Sales pipelineis a visual representation of the stage prospects are in the sales process. opportunities. Combined with all the other dashboard KPIs, Pipeliner CRM Mobile now has the most comprehensive, visual and intuitive dashboards of any mobile CRM available today.
The profiles feature in Pipeliner allows the userUser User means a person who uses or consumes a product or a service, usually a digital device or an online service. multiple ways to visualize and instantly filter dataData Data is a set of quantitative and qualitative facts that can be used as reference or inputs for computations, analyses, descriptions, predictions, reasoning and planning. so they can have the precise view they need. Now Pipeliner Mobile CRM users can edit or create new profiles in the mobile App and have these profiles available in the cloud version as well and vice versa.
The release of our new Mobile App for Pipeliner CRM Cloud continues to push us further ahead of other mobile CRM Apps on the market today. We always have the reality of sales professional firmly in mind when we develop our products and we know that these busy sales professionals need to be able to instantly interpret the data on their mobile devices. This is why we make it visual, highly intuitive and dynamic so they are delivered actionable insights instantly!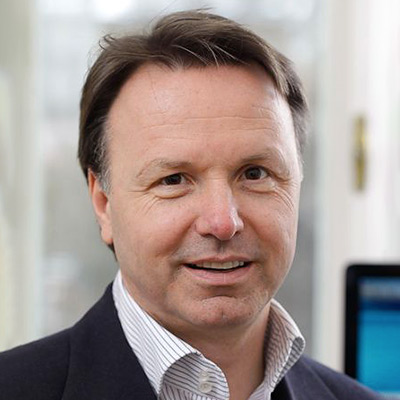 Nikolaus Kimla,

CEO at Pipelinersales, Inc.
The new Pipeliner CRM Mobile App is available for both IOS and Android and works in conjunction with Pipeliner CRM Cloud.
For more on Pipeliner CRM software or take a 14-day free trial, please visit: Pipelinersales.com
About Pipeliner CRM
Pipeliner CRM adopts a unique approach to features by leveraging instant, dynamic visualization that drives rapid adoption rates and supreme user experiences. Its multiple productProduct Product refers to anything (an idea, item, service, process or information) that meets a need or a desire and is offered to a market, usually but not always at a price. lines and both online and offline apps address the largest audience possible with the best IOS and Android mobile Apps in the market. Pipeliner is reinventing CRM and leading the market with new ideas and innovations efficiently executed to truly meet the challenges of this digital age
Headquartered in Los Angeles, California.. Engage with us on Facebook, LinkedInLinkedIn LinkedIn is a social network for the business community., and @PipelinerCRM or visit us at www.PipelinerCRM.com