Mark Hertz Company is a leading property violation removal service company for New York City. It is where any New York City property owner or manager—be it, institutional investors, single-family residence, property managers or development, and construction companies—can call on to speedily and effectively resolve violations or judgment issues relating to hearings, settlements or fines.
This company is a prime example of the use of Pipeliner CRM for something other than sales. In order to accomplish its results, Mark Hertz Company has numerous complex processes and utilizes Pipeliner CRM to efficiently expedite them.
Before and After
There is a night and day difference for the company when comparing procedures before and after Pipeliner CRM.
"Pipeliner is the only way for us to have streamlined the whole business. It is pretty much what anyone turns to when they have any sort of question on status, who is working on what, or what's being done on it."
"Before Pipeliner, everything was paper files and guesswork," explains Adina Goldbrenner, Violation Expeditor and Pipeliner CRM Administrator for the company. "Pipeliner is the only way for us to have streamlined the whole business. It is pretty much what anyone turns to when they have any sort of question on status, who is working on what, or what's being done on it."
"I'll give you an example," elaborates Zeli Wiedermann, Office Manager. "A clientClient A client is an entity who pays another entity for products purchased or services rendered. Also called a customer. calls my line and says they want to know what's going on with a certain address—we'll say 100 Broadway. Before Pipeliner, I would have to figure out from the client what it was that we were working on; decide based on that who was probably working on it, approach that person and check with them to see if they have it. They would have to pull their files and then come back to me with an answer, and then I would get back to the client with an answer. You can imagine what kind of process that is!
Multiple Pipelines Feature is Key
Mark Hertz Company utilizes no less than six different Pipeliner processes
Pipeliner's multiple pipeline features is key to the productProduct Product refers to anything (an idea, item, service, process or information) that meets a need or a desire and is offered to a market, usually but not always at a price.'s success with the company. While Pipeliner developed the functionality to accommodate companies with more than one sales processSales Process Sales Process is a series of strategic steps or a set of activities aimed at driving sales growth through the alignment of personnel, market insight, methodologies, relevant business units, and technology., Mark Hertz Company found it a saving grace for organizing its business and utilizes it for no less than six different processes.
"It can be very technical in nature to explain how and why we use different pipelines," Zeli says. "But I think the clearest, simplest way to describe it is that there are different agencies that issue different types of violations and depending on what type it will depend on what pipelinePipeline Sales pipelineis a visual representation of the stage prospects are in the sales process. it goes into."
"Our business might be a little unique," Adina adds. "We do violation expediting, which means that from the time someone gets a violation, we work it all the way through the process until we get that violation fully cleared. So we'll take a violation and put it in as an opportunity, and then walk it through from the proposal to working and reviewing the violation with the client, to hearings, to proving corrections to the city, and until the violation is fully resolved."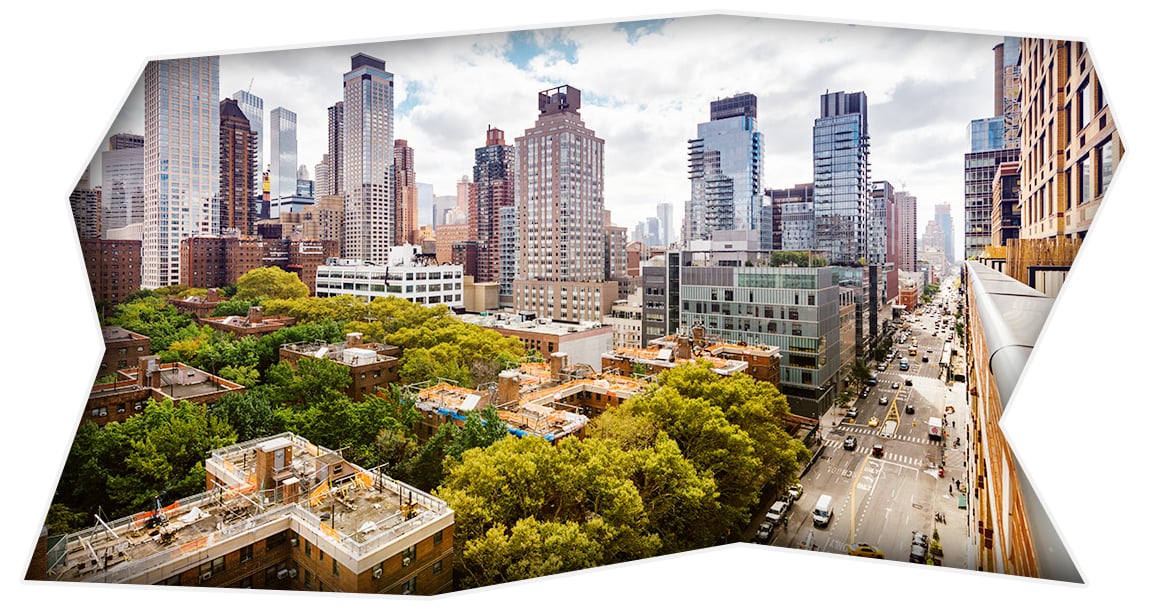 The Need to Customize
Obviously, a great deal of customization was required for Mark Hertz Company to adapt Pipeliner—and this was a major selling point for the product. "What finally sold us on Pipeliner was how intuitive it is to use, and the ease of customizing things," says Adina. "It had options like the reporting features and the uploading of emails that we were specifically looking for, but the intuitiveness and the ease of customizing were really big ones for us."
Other Selling Points
Another aspect that makes Pipeliner CRM cost-effective for any company is its ease of onboardingOnboarding Onboarding is the process or act of introducing a new customer to your product or service; or integrating a newly hired employee into your workforce or team. and administration. Mark Hertz Company found both of these to be the case as well. Users are also very happy with the solutionSolution Solution is a combination of ideas, strategies, processes, technologies and services that effectively helps an organization achieve its goals or hurdle its challenges..
Another major selling point for Pipeliner CRM was its 100 percent visual approach. "When we were researching, there were a number of other systems that we came across," says Zeli. "They may have provided plentiful information, but when you looked at it you almost gave up before you started, because it just wasn't laid out properly. It just wasn't intuitive, it wasn't pleasing to the eye. Pipeliner, to me, is very pleasing to the eye. The layout is very nice. Something as basic as colors make a big difference."
The company would highly recommend Pipeliner CRM. "I would say 1,000% I would recommend it because we are very happy with the system," Zeli concludes.
Learn More About Pipeliner CRM
Take a no-obligation 14 day trial of Pipeliner CRM.
No credit card info required – just experience for yourself how it could impact your sales.