Los Angeles, CA, October 29th, 2018—
Pipeliner and the Center for Sales Leadership (CSL) at DePaul University today announced a multi-year partnership to utilize Pipeliner's CRM system as a fundamental component of the Center's Sales Strategy & Technology course.
Students will use Pipeliner CRM as part of a sales case/simulation to become proficient in using technology to support their future professional sales efforts. Participation in this case/simulation enables students to enter the workforce not only with process skills, but also the CRM skills necessary to become top salespeople in their future organizations. DePaul's Center for Sales Leadership is the largest sales program in the United States.
We are delighted to support the salesforce of the future with Pipeliner CRM. These students will help bring technology center stage in the sales processSales Process Sales Process is a series of strategic steps or a set of activities aimed at driving sales growth through the alignment of personnel, market insight, methodologies, relevant business units, and technology. which will leadLead Lead refers to a prospect or potential customer (who can be an individual or organization) that exhibits interest in your service or product; or any additional information about such entity. to greater efficiency and productivity and ultimately greater sales success for both the individual and their organizationOrganization Organization is a cohesive group of people working together and formally bound by a shared identity (e.g., one team, company, club, etc.) and a common purpose (e.g., business growth, athletic victory, etc.).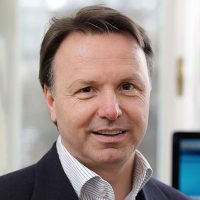 Nikolaus Kimla,

CEO at Pipelinersales, Inc.
By using Pipeliner CRM as an integral part of their real-world hands-on sales development, students will be able to integrate technology into their daily work practice and become the vanguard of an increasingly technology-enabled sales profession.
"The PCA Case/Simulation is an integral part of our Sales Strategy & Technology (SS&T) Course" said Dan Strunk Managing Director of the CSL, and creator of the SS&T course. "This course was developed at the insistence of our business partners who needed sales talent with CRM skills. In this course students become familiar with a variety of sales force automation technologies. When students successfully complete this class, they are proficient in CRM and often become technology leaders within their new companies. We are very happy with our partnership with Pipeliner as we see the company's clear commitment to sales space and the CRM system as a great opportunity to prepare our students for the real world," said Strunk.
About Pipeliner CRM
Pipeliner CRM adopts a unique approach to features by leveraging instant, dynamic visualization that drives rapid adoption rates and supreme userUser User means a person who uses or consumes a product or a service, usually a digital device or an online service. experiences. Its multiple productProduct Product refers to anything (an idea, item, service, process or information) that meets a need or a desire and is offered to a market, usually but not always at a price. lines and both online and offline apps address the largest audience possible with the best IOS and Android mobile Apps in the market.
About The Center for Sales Leadership at DePaul University
The Center for Sales Leadership is committed to supporting the individual ambitions of students and providing unique resources to enable their success. The CSL offers engaging class, self-development programs, and an extensive community of alumni, partners, and peers that prepare students to write their own exceptional stories in a rapidly changing world.