Los Angeles, CA, March 12th, 2019—Pipeliner today announced that with its latest CRM release plus the innovations around Mobile and integration, the company has delivered on its promise of building The Better CRM. With a focus on Exceptional EngagementEngagement Engagement is the state or process of keeping a specific class of audience (employees, management, customers, etc.) interested about a company or brand and invested in its success because of its perceived relevance and benefits to the audience., Pipeliner provides customers with a superior experience whether using, administering or integrating the productProduct Product refers to anything (an idea, item, service, process or information) that meets a need or a desire and is offered to a market, usually but not always at a price. or indeed working directly with the Pipeliner team itself.
The Better CRM is based on five key areas of exceptional value:
Sales-friendly Interface which delivers user

User

User means a person who uses or consumes a product or a service, usually a digital device or an online service.

adoption rates never seen before plus rapid onboarding

Onboarding

Onboarding is the process or act of introducing a new customer to your product or service; or integrating a newly hired employee into your workforce or team.

with minimal business interruption.
Simple, Non-Tech Admin that through visual elements, drag 'n drop and a highly intuitive admin interface makes administration a part-time task and removes the need for expensive, dedicated admins with unnecessary and expensive certifications
Instant, Dynamic & Visualized Reporting that allows managers and indeed any user to instantly create reports ranging from the simple to the complex and from the table-based to the graphical. No other system provides such an advanced reporting engine out of the box.
Automates & Integrates With Everything thanks to Pipeliner's unique Automation Hub that enables organizations to integrate easily with their other core systems to create best-of-breed technology stacks and for more sophisticated organizations, to create automated workflows that pull from multiple data

Data

Data is a set of quantitative and qualitative facts that can be used as reference or inputs for computations, analyses, descriptions, predictions, reasoning and planning.

sources.
Mobile App With Built-In AI provides salespeople with the most powerful, efficient and easy to use Mobile CRM and now with the addition of real Sales AI the mobile CRM App provides intelligent alerts, insights, and suggestions to salespeople on the go.
"After all the years we've spent creating Pipeliner, we took a hard look at what we could potentially do better than other companies in our space and focused exclusively on those areas. Unlike some of our competitors who tried to develop (or buy) every feature they could think of—in other words, try to be everything to everyone, we decided to focus on the features and functions that we knew were critical and that we excelled at, and then made each of them better and easier."

"It is not our expressed goal or strategy simply to "be the best." rather the goal is to succeed, from our understanding, at what we can do best. However, as we do have a superior understanding of sales, we certainly believe we have the potential to be the best in our industry. This is why we proclaim Pipeliner to be "The Better CRM."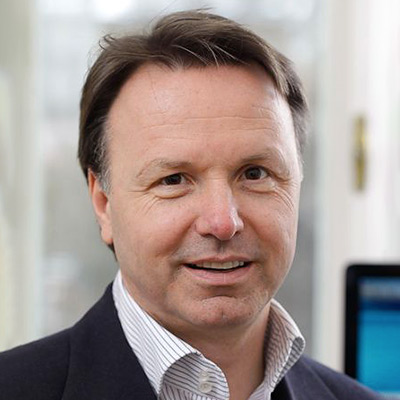 Nikolaus Kimla,

CEO at Pipelinersales, Inc.
Pipeliner – The Better CRM built by salespeople and used by salespeople.
For more on Pipeliner CRM software or a 14-day free trial, please visit: Pipelinersales.com
About Pipeliner CRM
Pipeliner CRM adopts a unique approach to features by leveraging instant, dynamic visualization that drives rapid adoption rates and supreme user experiences. Its multiple product lines and both online and offline apps address the largest audience possible with the best IOS and Android mobile Apps in the market. Pipeliner is reinventing CRM and leading the market with new ideas and innovations efficiently executed to truly meet the challenges of this digital age
Pipeliner is headquartered in Los Angeles, California, please engage with us on Facebook, LinkedIn, and @PipelinerCRM or visit us at PipelinerCRM.com