Los Angeles, CA, July 23rd, 2019—Pipeliner, the leading CRM provider known for its dynamic and visual platform today announced a new partnership and native integration with Act-On Software, the leading Adaptive MarketingMarketing Marketing is the field, set of actions, or practice of making a product or service desirable to a target consumer segment, with the ultimate aim of effecting a purchase. provider that drives personalized and purposeful multi-channel marketing.
The native integration between Pipeliner CRM and Act-On's marketing automation platform enables businesses to align sales and marketing, ensure better leadLead Lead refers to a prospect or potential customer (who can be an individual or organization) that exhibits interest in your service or product; or any additional information about such entity. quality, and seamlessly adapt to the buyerBuyer A buyer is an individual or organizational entity that purchases a product or subscribes to a service.'s journey from prospect to customerCustomer Customer is an individual or an organization that purchases a product or signs up for a service offered by a business.. Sales and marketing teams will now be better equipped to execute and achieve their business objectives by syncing all dataData Data is a set of quantitative and qualitative facts that can be used as reference or inputs for computations, analyses, descriptions, predictions, reasoning and planning., configuring flexible workflows, and receiving hands-on support for maximum success.
"We are delighted to have this native integration with Act-On, which is a huge benefit to our current and future mutual customers. Being able to bring sales force automation and marketing automation together in such an elegant way is a win-win for both sets of users."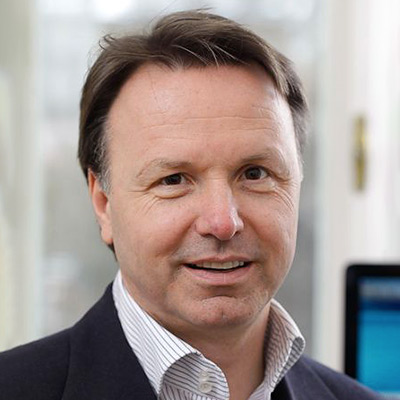 Nikolaus Kimla,

CEO at Pipelinersales, Inc.
"Seamless integrations are essential for companies' technology stacks, so we strive for every one of our customers to have that flawless synthesis between two of their most important revenue

Revenue

Revenue is the amount of money a business generates during a specific period such as a year or a quarter; also called sales.

-generating platforms — marketing automation and CRM. Which is why we're thrilled to extend this native integration to our Pipeliner CRM customers, especially with our aligned vertical

Vertical

Vertical refers to a market where a business targets only a small subset of customers such as a specific industry, sector, profession, or niche. For example, manufacturers of jet plane engines cater only to companies that produce or maintain jet planes.

industry audiences".
Kate Johnson,

CEO of Act-On
For more information about Pipeliner CRM and Act-On Software's integration, visit Pipeliner CRM Market Place – Act-On 
For more on Pipeliner CRM software or to download a 14-day free trial, please visit: Pipelinersales.com
About Pipeliner CRM
Pipeliner CRM adopts a unique approach to features by leveraging instant, dynamic visualization that drives rapid adoption rates and supreme userUser User means a person who uses or consumes a product or a service, usually a digital device or an online service. experiences. Its multiple productProduct Product refers to anything (an idea, item, service, process or information) that meets a need or a desire and is offered to a market, usually but not always at a price. lines and both online and offline apps address the largest audience possible with the best IOS and Android mobile Apps in the market.
Pipeliner is headquartered in Los Angeles, California, please engage with us on Facebook, LinkedIn, and @PipelinerCRM or visit us at PipelinerCRM.com
About Act-On Software
Act-On Software is the leader in Adaptive Marketing solutions that empower marketers to achieve the purposeful and personalized engagementEngagement Engagement is the state or process of keeping a specific class of audience (employees, management, customers, etc.) interested about a company or brand and invested in its success because of its perceived relevance and benefits to the audience. that their business needs to thrive. Act-On makes customer data actionable, enabling marketers to strategize better business outcomes, drive more relevant multi-channel marketing, and generate higher customer lifetime value–all with the fastest time-to-value. For more information, visit Act-On.com