Act-On + Pipeliner CRM Means Better Leads, More Revenue
Improve lead quality and drive lead generation campaigns with Act-On Marketing Automation for Pipeliner CRM.
About Act-On
As the industry-leading Marketing Automation provider, Act-On Software empowers marketers to achieve purposeful and personalized engagement for optimal business growth. Act-On's Adaptive Marketing solutions make customer data actionable, enabling marketers to strategize better business outcomes, drive more relevant multi-channel marketing, and generate higher customer lifetime value–all with the fastest time-to-value.
Act-On's simple, powerful, cloud-based integrated marketing automation platform puts first-rate marketing tools at your fingertips. Act-On provides everything you need to easily and quickly create, test, deploy, and measure your campaigns. It allows you to build engagement and relationships with direct-response email, social marketing, as well as score and nurture leads through the entire customer lifecycle.
Key Features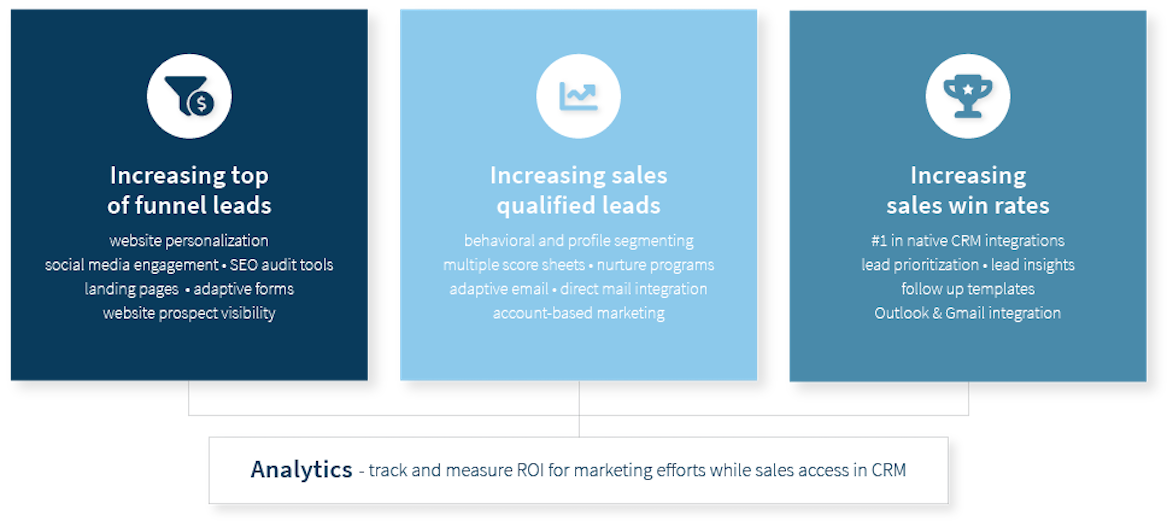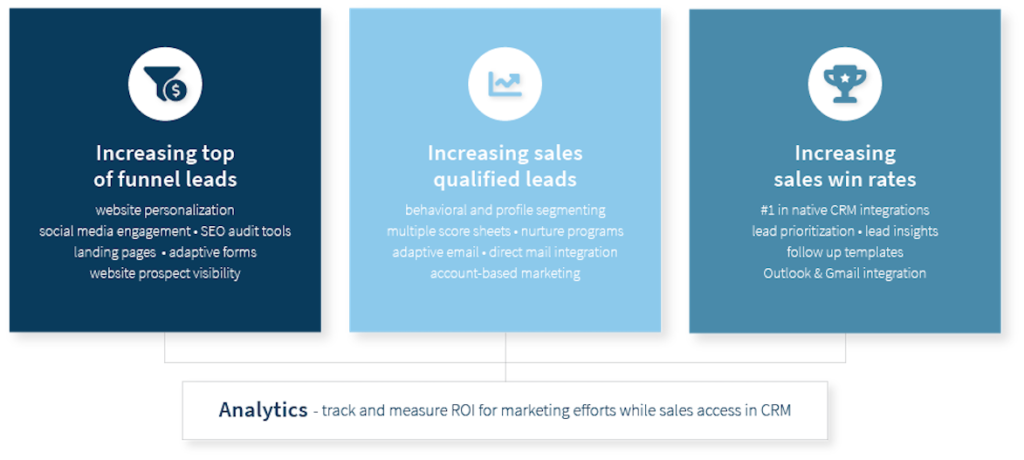 Pipeliner to Act-On Integration
Business professionals that want to integrate Act-On with Pipeliner CRM like that Pipeliner's native integration give them the power to sync all data, connect deeply, and configure flexible workflows. With Pipeliner, organizations can:
Create custom workflows
Receive hands-on support for ensured success
See how Pipeliner's enterprise-scale API integration platform can transform your business. Request a demo today of Act-On integration, and automation.
Pipeliner CRM Support Portal provides information on how to connect apps you already work with to your Pipeliner CRM account.