Los Angeles, CA, June 27th, 2019—Pipelinersales announced today major enhancements that allow companies to customize their productProduct Product refers to anything (an idea, item, service, process or information) that meets a need or a desire and is offered to a market, usually but not always at a price. lists within Pipeliner CRM. Customers can now define different types of Products and create a corresponding Custom Form for each Product. These Custom Forms can also include Custom Fields. Now when a customerCustomer Customer is an individual or an organization that purchases a product or signs up for a service offered by a business. adds Products to the Products & Prices section in the Administration Module, they can fill in those Custom Fields with additional Product details specific to their business.
In addition, customers can now also import products and price lists using .csv files or the API – this makes regularly updating products and pricing simple and convenient.
Today's product release also includes a new communication feature for updating users on new features and enhancements. This feature called "What's New?" is embedded within the Pipeliner CRM App and flashes when there is an update and then displays a pop-up containing information, videos, and other assets on how to use the new or enhanced feature. This is part of Pipeliner's ongoing dedication to empowering users to be as proficient as possible.
"The release today of the ability to further customize products and prices in Pipeliner CRM is another example of how we are enabling our customers to adapt our CRM to their business. We are leading the market in how easy Pipeliner is to administer and putting the control of the CRM back into the hands of those operating within the business on a day-to-day basis. And now with our "What's New?" feature built into the product, we are also ensuring that end users can quickly understand and immediately start using every new feature or enhancement."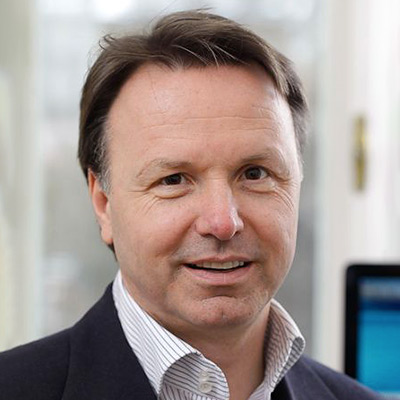 Nikolaus Kimla,

CEO at Pipelinersales, Inc.
Pipeliner CRM Cloud is available in three versions: Starter, Business & EnterpriseEnterprise Enterprise (in the context of sales) is a relatively large organization typically composed of multiple levels, locations, and departments which need multi-layer software systems that support collaboration across a large corporate environment. and delivers a level of visualization and instant, dynamic insights unrivaled in the CRM space. This ensures a supreme userUser User means a person who uses or consumes a product or a service, usually a digital device or an online service. experience, short learning curve plus high and rapid adoption rates. Its unique administration backend means that non-technical users can easily configure the system, so no programmers, consultants or systems integrators and there is no need for an expensive, full-time administrator which saves companies money and minimizes risk.
For more on Pipeliner CRM software or to download a 14-day free trial, please visit: Pipelinersales.com
About Pipeliner CRM
Pipeliner CRM adopts a unique approach to features by leveraging  instant, dynamic visualization that drives rapid adoption rates and supreme user experiences. Its multiple product lines and both online and offline apps address the largest audience possible with the best IOS and Android mobile Apps in the market. Pipeliner is reinventing CRM and leading the market with new ideas and innovations efficiently executed to truly meet the challenges of this digital age
Pipeliner is headquartered in Los Angeles, California, please engage with us on Facebook, LinkedIn, and @PipelinerCRM or visit us at PipelinerCRM.com