The Go-To Platform for Sales Productivity

Sales Productivity

Sales Productivity is a metric that indicates how efficient a sales unit is at closing sales and generating revenue for the company, based on sales volume, payroll expenses, level of personnel activity and other factors.
Los Angeles, CA, October 31st, 2016— Pipeliner CRM today announced the release of its new version called "Continuity" our third major release of the year in keeping with our recent history of three major releases per year. No other company in the CRM space has this ability to move quickly to meet market demands and customerCustomer Customer is an individual or an organization that purchases a product or signs up for a service offered by a business. feedback. Continuity features some major efficiency enhancements and innovations that take Sales productivity to a whole new level.
Central to "Continuity" are major enhancements to Activities which are the lifeblood of Sales. These include the ability to associate an Activity with multiple Accounts, Contacts, Leads and Opportunities to ensure everything relevant to that Activity is connected. Recurring tasks can now be created with default time durations and reminders. In addition a userUser User means a person who uses or consumes a product or a service, usually a digital device or an online service. can now access a Time Zone Checker to immediately check what the local time of a proposed meeting will be in other time zones and adjust as necessary. Plus Pipeliner has now enriched the Compact View for Leads and Opportunities with contacts, accounts, and notes (previously it only tasks and activities were included) making this view a one-stop screen to get the most comprehensive view of a LeadLead Lead refers to a prospect or potential customer (who can be an individual or organization) that exhibits interest in your service or product; or any additional information about such entity. or Opportunity.
For those selling multiple products and even in multiple currencies, Pipeliner has now added the ability to associate different productProduct Product refers to anything (an idea, item, service, process or information) that meets a need or a desire and is offered to a market, usually but not always at a price. or service sets with different pipelines and define the price for each in different currencies.
Being efficient and productive with their time and focus is what differentiates top performing sales professionals from the others and with this release of Pipeliner CRM called "Continuity" we continue through our visual approach, intelligent display of relevant dataData Data is a set of quantitative and qualitative facts that can be used as reference or inputs for computations, analyses, descriptions, predictions, reasoning and planning. and time saving tools to enable more and more sales professionals to reach a whole new level of productivity. Whether it is through of our compact, integrated views, our comprehensive Activity Management capabilities or the ability to immediately set the best meeting time for multiple time zones, Pipeliner CRM is underlining its position as the go-to platform for organizations who want to give their sales professionals the productivity edge.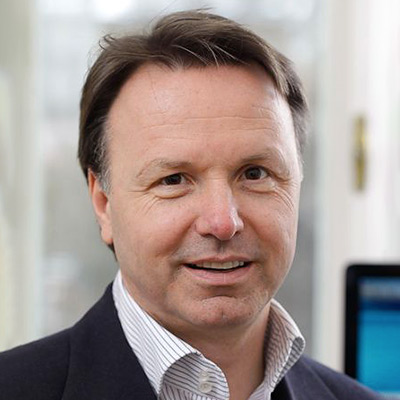 Nikolaus Kimla,

CEO at Pipelinersales, Inc.
This release also includes some reporting enhancements such as the ability to filter using Parent Sales Units and the ability to bulk export Leads and Opportunity information directly to MS Excel. In addition the Mobile version of Pipeliner CRM will now include Pipeliner's powerful Navigator tool which keeps salespeople focused on what matters most in their day-to-day business.
For more on Pipeliner CRM software or to download a 14-day free trial, please visit: Pipelinersales.com
About Pipeliner CRM
Pipeliner CRM is a software system that enables salespeople and teams to understand their sales processSales Process Sales Process is a series of strategic steps or a set of activities aimed at driving sales growth through the alignment of personnel, market insight, methodologies, relevant business units, and technology. and accelerate opportunities toward a close, while saving time and maintaining focus. Pipeliner CRM overlays organizational features atop a visual interface, creating a worktool that adapts to and grows with the organizationOrganization Organization is a cohesive group of people working together and formally bound by a shared identity (e.g., one team, company, club, etc.) and a common purpose (e.g., business growth, athletic victory, etc.)..
Headquartered in Los Angeles, California and Vienna, Austria, Pipeliner CRM has offices in the UK, Sweden, Slovakia and India. Engage with us on Facebook, LinkedIn, and @PipelinerCRM or visit us at PipelinerCRM.com