The Go-To Platform for Sales Productivity

Sales Productivity

Sales Productivity is a metric that indicates how efficient a sales unit is at closing sales and generating revenue for the company, based on sales volume, payroll expenses, level of personnel activity and other factors.
Los Angeles, CA, November 9th, 2016— Pipeliner CRM today announced the release of its innovative Web Clipper designed to help salespeople quickly gather prospect and customerCustomer Customer is an individual or an organization that purchases a product or signs up for a service offered by a business. intelligence from the internet and then pull directly into Pipeliner CRM. In keeping with the release of the new version of Pipeliner CRM "Continuity" last week, the Pipeliner Web Clipper represents another example of how Pipeliner is leading the industry with its focus on sales productivity and efficiency.
The Pipeliner Web Clipper, which is a Google Chrome plugin, allows a userUser User means a person who uses or consumes a product or a service, usually a digital device or an online service. to capture information from a web page and clip it into Pipeliner CRM as a leadLead Lead refers to a prospect or potential customer (who can be an individual or organization) that exhibits interest in your service or product; or any additional information about such entity., accountAccount Account refers to a record of primary and background information about an individual or corporate customer, including contact data, preferred services, and transactions with your company. or even a task. The user simply highlights the information that is relevant to them and then clicks the Pipeliner Web Clipper to save that information in Pipeliner. Furthermore, the Web Clipper displays a preview screen, where the user can easily review clipping dataData Data is a set of quantitative and qualitative facts that can be used as reference or inputs for computations, analyses, descriptions, predictions, reasoning and planning. and even add more useful data to the clipped account or contact.
Thanks to its "smart clipping" technology, the Pipeliner Web Clipper immediately recognizes the most important information on the web page such as a contact's role, email and phone number.
The release of the Pipeliner Web Clipper is yet another example of our speed-to-market and dedication to adding tools and capabilities to Pipeliner CRM to increase the level of efficiency and productivity of salespeople and reduce as many data entry burdens as possible. Whereas other companies are offering such capabilities as the Web Clipper as paid standalone tools or expensive add-ons to other CRM systems, Pipeliner is providing this directly to our customers at no extra cost. The Pipeliner Web Clipper just like the Pipeliner Mobile App is again completely overcoming the complaint that salespeople have with traditional CRM about data entry – now information can be captured and entered with one click while our Mobile App can gather voice data.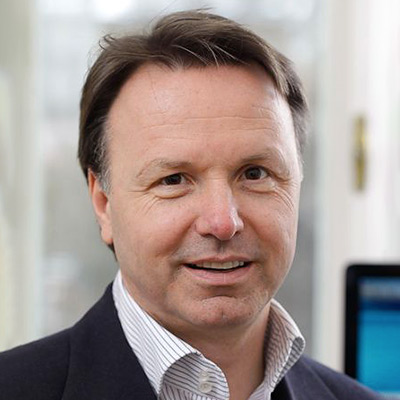 Nikolaus Kimla,

CEO at Pipelinersales, Inc.
For more on Pipeliner CRM software or to download a 14-day free trial, please visit: Pipelinersales.com
About Pipeliner CRM
Pipeliner CRM is a software system that enables salespeople and teams to understand their sales processSales Process Sales Process is a series of strategic steps or a set of activities aimed at driving sales growth through the alignment of personnel, market insight, methodologies, relevant business units, and technology. and accelerate opportunities toward a close, while saving time and maintaining focus. Pipeliner CRM overlays organizational features atop a visual interface, creating a worktool that adapts to and grows with the organizationOrganization Organization is a cohesive group of people working together and formally bound by a shared identity (e.g., one team, company, club, etc.) and a common purpose (e.g., business growth, athletic victory, etc.)..
Headquartered in Los Angeles, California and Vienna, Austria, Pipeliner CRM has offices in the UK, Sweden, Slovakia and India. Engage with us on Facebook, LinkedIn, and @PipelinerCRM or visit us at PipelinerCRM.com