Working Seamlessly With The Products You Use
Los Angeles, CA, December 12th, 2016— Pipeliner CRM today announced the release of its Microsoft Outlook Inbox Add-In that allows users, of one of the world's most popular email clients, to seamlessly work with Pipeliner CRM from inside Outlook.
With the new Pipeliner CRM Inbox Add-In for Outlook, users can view all their Pipeliner contacts, accounts, leads, opportunities, tasks and appointments that are associated with email addresses–without ever having to switch between their Outlook and Pipeliner CRM. When they receive an email message, the Pipeliner CRM Smart Preview Panel for Outlook brings them the detailed information about the sender of the message within seconds. This allows them to easily review all related business they have previously done with that contact, including related leads, opportunities, accounts and even activities.
Microsoft Outlook continues to be an extremely popular email clientClient A client is an entity who pays another entity for products purchased or services rendered. Also called a customer. for both individuals and businesses across the globe. At Pipeliner, we are always looking for ways to make it easy for our users to leverage their other business tools seamlessly with our CRM. The release of the Pipeliner MS Outlook Inbox App represents another example of this. Now MS Outlook users can work even more efficiency with Pipeliner CRM and reach an enhanced level of productivity.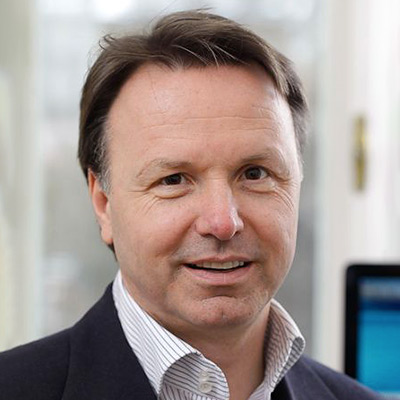 Nikolaus Kimla,

CEO at Pipelinersales, Inc.
This market leading Outlook Addin enables users to click on an email located in Outlook. The Pipeliner CRM Inbox Add-In will match the dataData Data is a set of quantitative and qualitative facts that can be used as reference or inputs for computations, analyses, descriptions, predictions, reasoning and planning. from the sender and recipients with their data in Pipeliner CRM, including:
Detecting Existing Data
Detecting Pipeliner Users
Relating existing records from Pipeliner to the Sender
Detecting "Unknown" Data
All of the contentContent Content refers to a material or document released in various forms (such as text, image, audio, and video) and created to inform, engage or influence specific audiences. from the received email message can be saved to Pipeliner and If necessary, additional records related to the contact can be created and saved. A contact can also be called directly from Outlook over the Pipeliner CRM Mobile App. Plus when sending an email to a client, customerCustomer Customer is an individual or an organization that purchases a product or signs up for a service offered by a business. or prospect, users can add other contacts and sales team members right from CRM plus documents can be attached right from CRM.
For more on Pipeliner CRM software or to download a 14-day free trial, please visit: Pipelinersales.com
About Pipeliner CRM
Pipeliner CRM is a software system that enables salespeople and teams to understand their sales processSales Process Sales Process is a series of strategic steps or a set of activities aimed at driving sales growth through the alignment of personnel, market insight, methodologies, relevant business units, and technology. and accelerate opportunities toward a close, while saving time and maintaining focus. Pipeliner CRM overlays organizational features atop a visual interface, creating a worktool that adapts to and grows with the organizationOrganization Organization is a cohesive group of people working together and formally bound by a shared identity (e.g., one team, company, club, etc.) and a common purpose (e.g., business growth, athletic victory, etc.)..
Headquartered in Los Angeles, California and Vienna, Austria, Pipeliner CRM has offices in the UK, Sweden, Slovakia and India. Engage with us on Facebook, LinkedIn, and @PipelinerCRM or visit us at PipelinerCRM.com