Flowing Through Connections
Our Commitment
Flowing Through Connections (FTC) extends a commitment to its clients with a signature that says: "telecommunications experience you can trust." FTC is a technical service provider designed to meet your business needs and is consistent with the demands of today's competitive market.
Most small and many medium-sized businesses can't afford a full-time professional on its payroll or have time or expertise to manage their telecommunications resources. Downsizing has taken a toll on large businesses and sometimes they need someone from the outside to take a look on the inside.
This is where we come in.
As a business owner, you know what it takes to be successful in your business. Reliable operating systems are key to your success. While you're focusing on business strategies, we'll focus on maximizing your telecom investment, by helping you get the most out of your computer and telephone systems.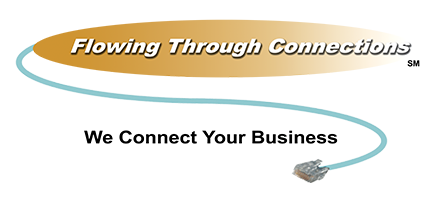 Contact Information
Flowing Through Connections
P.O. Box 34377
Chicago, IL 60634

(773) 794-0275