Klaxon Marketing

Marketing

Marketing is the field, set of actions, or practice of making a product or service desirable to a target consumer segment, with the ultimate aim of effecting a purchase.
We are a marketing agency that can help you to understand, engage and convert your target audiences.
The team at Klaxon have played a key role enabling our business growth this year. I have valued their straight talking and honest recommendations: great execution, alongside outstanding clientClient A client is an entity who pays another entity for products purchased or services rendered. Also called a customer. support has exceeded expectations
Gary Cole
CEO of Archipelo
About Us
Klaxon is a Marketing Agency, committed to enabling your business to grow through better understanding, engagementEngagement Engagement is the state or process of keeping a specific class of audience (employees, management, customers, etc.) interested about a company or brand and invested in its success because of its perceived relevance and benefits to the audience. and conversionConversion Conversion is the process of turning a target consumer into a paying customer; or more generally, the point at which a user performs a specific action favorable to a marketer or a seller. of your target audiences. We've been doing so since 2006 and our past clients would be the envy of any marketing agency. You'll recognise the larger brands: lastminute.com, Xerox, Vodafone, IBM, Oracle and Philips. We are equally as proud of our smaller B2BB2B B2B is an acronym for Business-to-Business, a model for selling, relationship-building, or engagement. marketing and consumer clients too.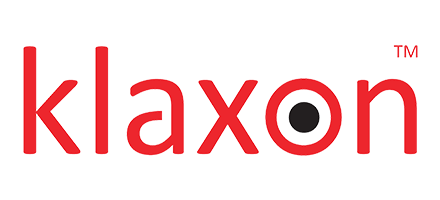 Contact Information
Andy Bargery
Director & Marketing Consultant
London
United Kingdom, WC2N 4AA

044 2036910599