Red Beach Advisors
Red Beach Advisors assists small and medium sized companies and enterprises build, grow, and scale through strategy, process, systems, and people.
We help companies develop growth strategies and implement technologies to help them exceed their goals in an efficient way. Through industry-leading technology solutions and proven, measured process, our clients establish a track record of success and exceptional performance.
Ray McKenzie
Founder/Principal, Red Beach Advisors
Business Philosophy
Red Beach Advisors helps small to medium sized companies with the following:
Strategy – Assisting companies in developing their business growth.
Process – Providing companies with efficient ways to produce and improve operational execution.
Systems – Implementing cutting-edge technology to support company and department strategy and goals.
People – Evaluating leadership, management, and organizational structure to maximize company talent.
About Read Beach Advisors
Red Beach Advisors is a management consulting group headquartered in Los Angeles, CA providing businesses and organizations with successful growth strategies. We work with businesses to increase revenueRevenue Revenue is the amount of money a business generates during a specific period such as a year or a quarter; also called sales. growth, enhance operational performance, assess employee performance, while improving customer successCustomer Success Customer Success is a proactive mindset, function, department or strategy commonly adopted by B2B companies to optimize business with customers, reduce churn rate, drive profits and increase the predictability of recurring revenue. and service delivery programs. Our goal is to assist our clients with implementing efficient processes and teach proven methods to increase a companies' ability to grow revenue, retain customers and clients, reduce operational costs, and decrease revenue loss. This allows our clients to grow, succeed, and exceed performance expectations. With more than 15 years of experience in designing, implementing, and refining solutions for startups and small to large companies, Red Beach Advisors has a proven record of success and results with our clients. We assist clients in all industries but specialize in high-tech / cloud computing, e-commerceE-Commerce E-Commerce is a field, platform, or environment where the buying and selling of goods and services are transacted online., consumer and industrial products, finance, insurance, construction, professional services, non-profit, and retail companies.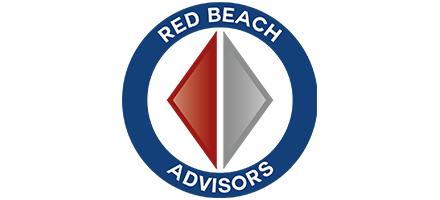 Contact Information
Raymond McKenzie
Founder and Principal
Redondo Beach, CA
United States, 90278

424-247-6143