Tony Perzow
Tony is passionate about helping people and organizations acquire the skills of negotiationNegotiation Negotiation is a strategic dialogue, discussion, or bargaining process between two or more parties with the goal of reaching a mutually acceptable agreement..
TO MAXIMIZE PROFITS AND STRENGTHEN RELATIONSHIPS
About Tony Perzow
A former negotiation speaker and trainer at the Karrass OrganizationOrganization Organization is a cohesive group of people working together and formally bound by a shared identity (e.g., one team, company, club, etc.) and a common purpose (e.g., business growth, athletic victory, etc.). and Vice President of negotiation training at Strategic Pricing Associates, Tony's mission is to help others be insanely successful. His highly engaging keynote presentations and workshops shatter the myths and misconceptions that prevent most companies and individuals from negotiating effectively. He blends the 30,000-foot view with in-the-trenches experience and practical tools to create immediate and lasting change. Your audience will never think about leaving money on the table the same way again. And they will leave with concrete actions, ideas, and techniques (backed by Artificial Intelligence) they can use to negotiate bigger and more profitable outcomes.
A polished and engaging keynote speaker, Tony has presented to top executives from many of the leading Fortune 500Fortune 500 Fortune 500 is a listing of the 500 largest companies in the United States based on revenue, compiled and published yearly by Fortune magazine. companies. His upcoming book, You Suck at Negotiating – But, You Don't Have to goes beyond the theory of negotiating by providing practical, action-oriented information. Before his career as a negotiation keynote speaker, Tony was a top sales performer, procurementProcurement Procurement is the process of finding and acquiring goods and services, usually involving demand assessment, bid reviews, approval requests and transaction logging. specialist, and entrepreneur. He's been a buyerBuyer A buyer is an individual or organizational entity that purchases a product or subscribes to a service. and seller of some of the world's largest closeouts, negotiating with such companies as Walmart, Amazon, and Costco. He's also been a successful restaurateur, real-estate developer, and award-winning film producer.
Most negotiation speakers strive for applause. Tony aims for getting you the results you need to win at the game of negotiation. He will help you get clear on winning, figure out how to get there, and get it done!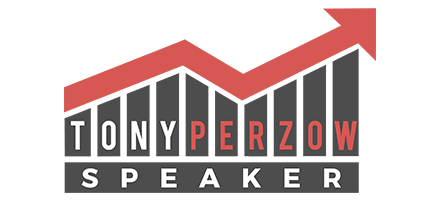 Contact Information
Tony Perzow
1727 Penmar Avenue
Suite #2
Venice Beach, CA
902912