Visuforce
In particular, Visuforce installs Visual Sales CRMs that are the basic tools for building a business development system. They provide a turnkey solutionSolution Solution is a combination of ideas, strategies, processes, technologies and services that effectively helps an organization achieve its goals or hurdle its challenges. that includes a mix of consulting, technology, tools and training.
Companies come to us when it's time to significantly lift their prospecting and new business capability.
Michael McGowan
Director at Visuforce
About Visuforce
Visuforce has helped some of the most successful sales operationsSales Operations Sales Operations is a collection of aligned business processes, strategic implementations and other activities aimed at achieving organizational goals, specially in the areas of sales revenue, market coverage and growth. in the world to build better visual sales systems, including Mintel, Zurich Insurance, Sprint and Thomson Reuters. Pipeliner CRM fits their philosophy about sales tools – make them simple, relevant to salespeople and their managers. Pipeliner also fits their skills set, because they offer a blend of sales processSales Process Sales Process is a series of strategic steps or a set of activities aimed at driving sales growth through the alignment of personnel, market insight, methodologies, relevant business units, and technology. consulting, training, and software implementation.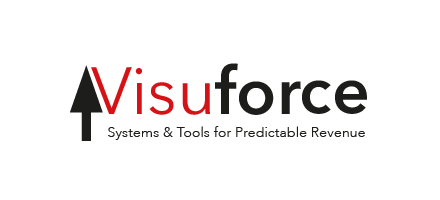 Contact Information
Michael McGowan
Owner
Dublin
Ireland, D02 EY47

035 319081298