Consultants
A consultant is hired to address one or more aspects of business management within a company. Such consulting can be provided at the very top—C-level—at executive or middle-management level, or in specialized areas such as IT or sales.
No matter where in a company consulting occurs, consultants and consulting companies have very specific needs when it comes to CRM.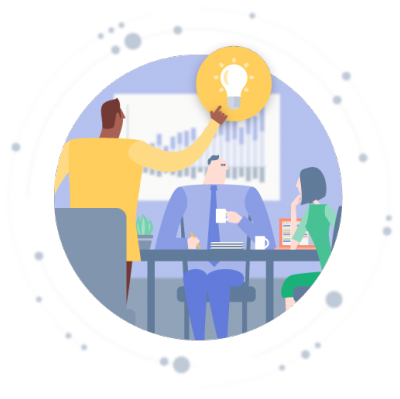 Time is money
A key aspect of consulting is that time is money. Being billed by the hour, time must be utilized as cost-effectively as possible. Therefore any solutionSolution Solution is a combination of ideas, strategies, processes, technologies and services that effectively helps an organization achieve its goals or hurdle its challenges.—CRM or otherwise—being utilized by a consultant or consulting company must, first and foremost, contribute to this factor.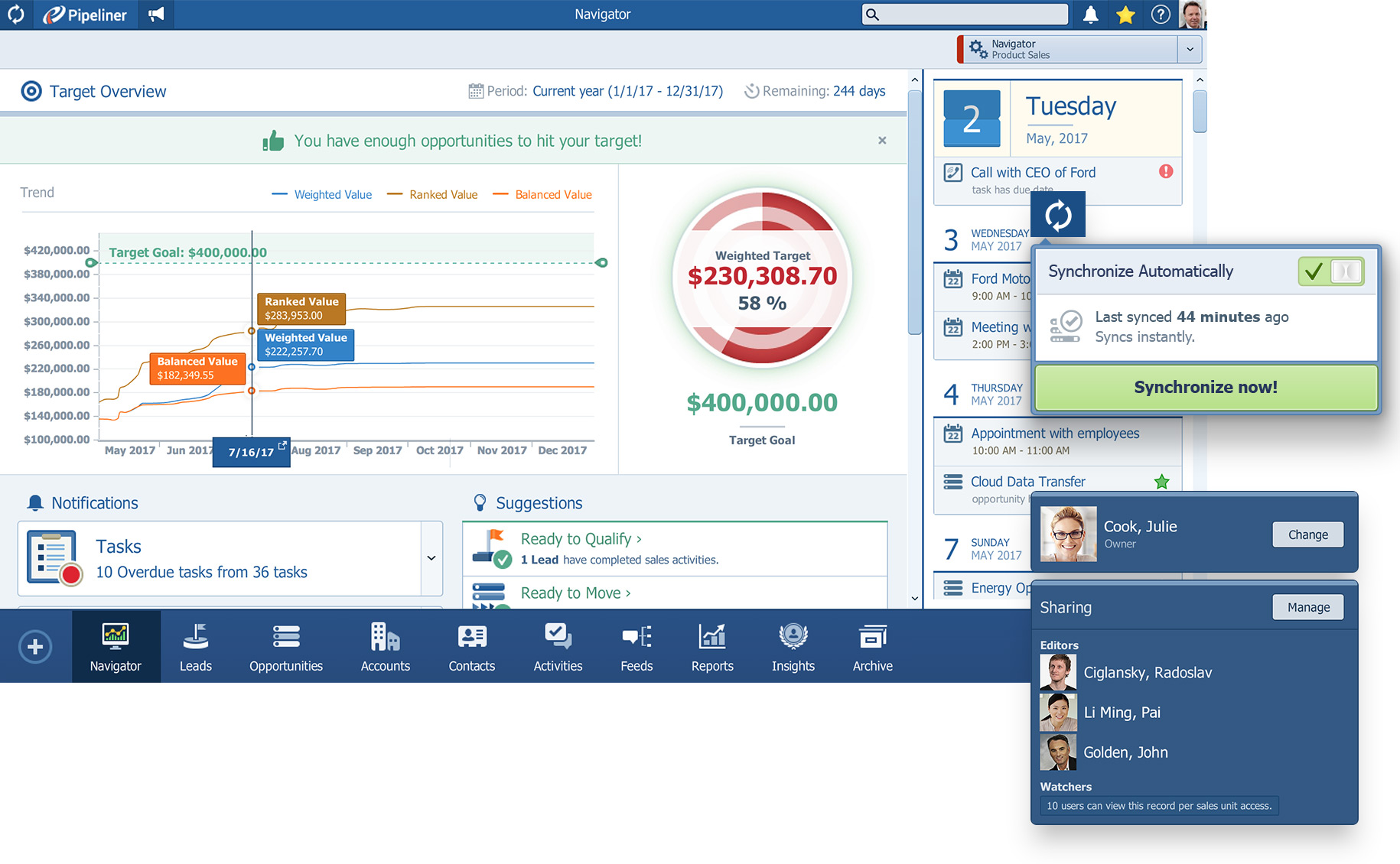 Pipeliner CRM is instant intelligence, visualized. Because the application is so visual in nature, needed dataData Data is a set of quantitative and qualitative facts that can be used as reference or inputs for computations, analyses, descriptions, predictions, reasoning and planning. is instantly available to the consultant, as are functions required to enter data.
For the consultant, Pipeliner's Navigator feature is ideal. In one view, all of the consultant's priorities are visually displayed so that there is no confusion as to "what to do next." No time is wasted in chasing up the next task or activity—it's right there, just click on it and start.
Because of the way Pipeliner is organized, anyone can be made part of a team, can be viewed, and can view data in CRM as required. This is true whether the person is on-site or remote.
Delivery
The second major step in a consultancy is delivery of service. Because of Pipeliner's totally visual, intuitive organizationOrganization Organization is a cohesive group of people working together and formally bound by a shared identity (e.g., one team, company, club, etc.) and a common purpose (e.g., business growth, athletic victory, etc.). of data, needed information is only a click away regarding the next task or activity, the accountAccount Account refers to a record of primary and background information about an individual or corporate customer, including contact data, preferred services, and transactions with your company., or the contact. Documents for each step of delivery—often utilized with every clientClient A client is an entity who pays another entity for products purchased or services rendered. Also called a customer.—can be placed 1 click away, in the step to which they apply.
Along with this data will be needed pertinent communication with or about the account. Part of account data is Pipeliner's feeds—showing email, internal correspondence, phone notes and even social media postings. This feed allows your consultants to not only be on top of particular companies with which they're dealing, but also to follow a particular space or industry.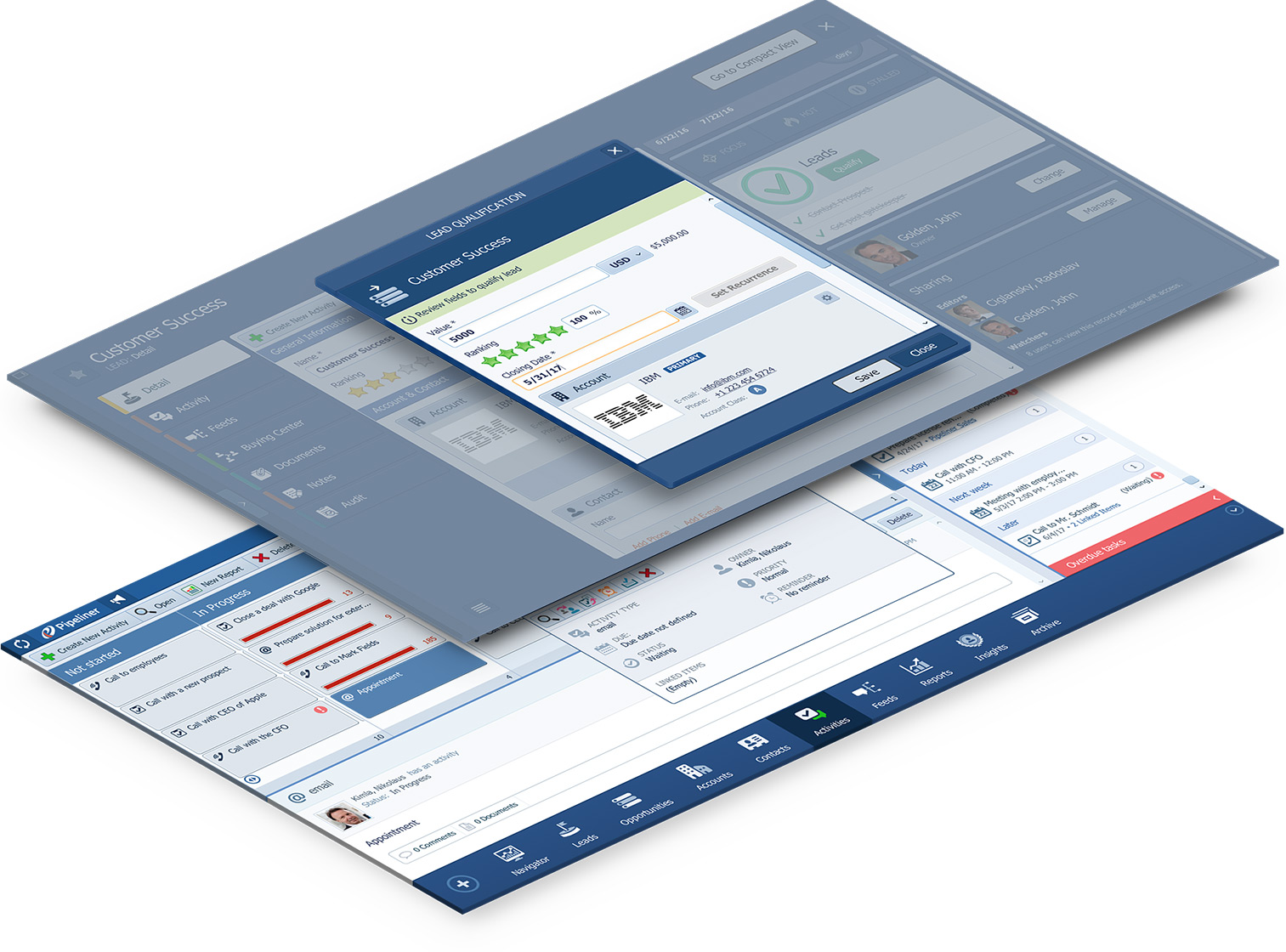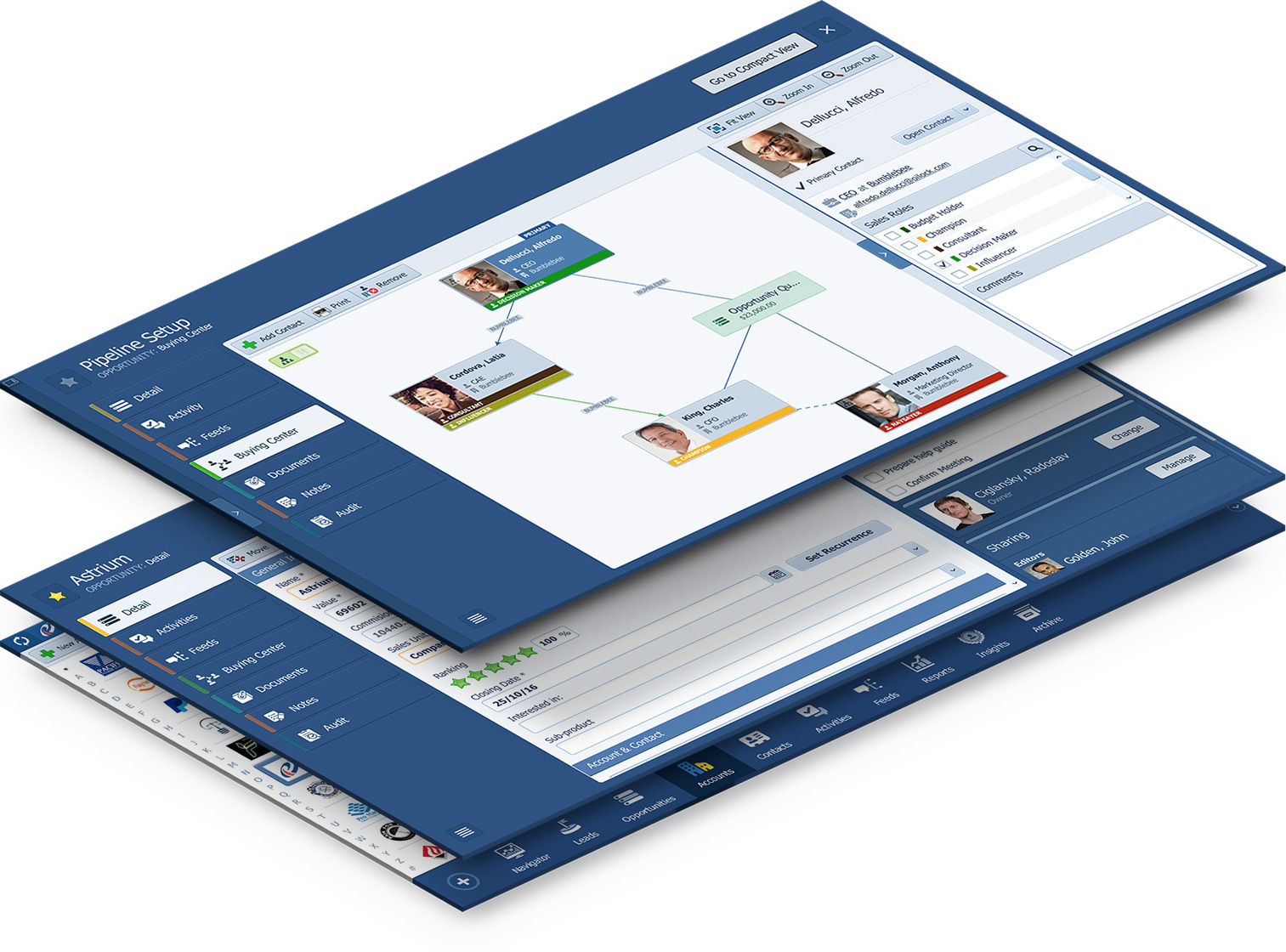 Data Gathering Made Simple
The first thing a consultant or a consulting company is going to do is gather pertinent information about the company being consulted. It is vitally important that such information be rapidly organized, and placed where it will be needed for later use.
Because of Pipeliner's visual, intuitive structure, information can even be entered in real time, as it's being gathered. Data about the account, contacts, the people involved and their interrelations, specifics on what issues need to be addressed and at what stage of engagementEngagement Engagement is the state or process of keeping a specific class of audience (employees, management, customers, etc.) interested about a company or brand and invested in its success because of its perceived relevance and benefits to the audience., can all be entered rapidly and with no delay as to application complexity or confusion.
Processes
A very key part of consulting is processes—there are usually numerous processes involved even with a single client. For example:

Discovery / Inspection
The phase, in which specific issues are uncovered

Design
The phase, in which the solution for that client is created

Implementation
The phase, in which the solution is implemented

Measurement
The phase, during which results are precisely measured
Each of these phases is usually its own process—its own series of precise steps.
Because of this, Pipeliner CRM allows a company to utilize as many processes as they need within CRM. All processes are reliant on a single database, so that data can be easily shared from one process to another.
Due to its totally visual, intuitive functionality, Pipeliner CRM is a natural for fast-paced consulting and its constant demand for accurate data.