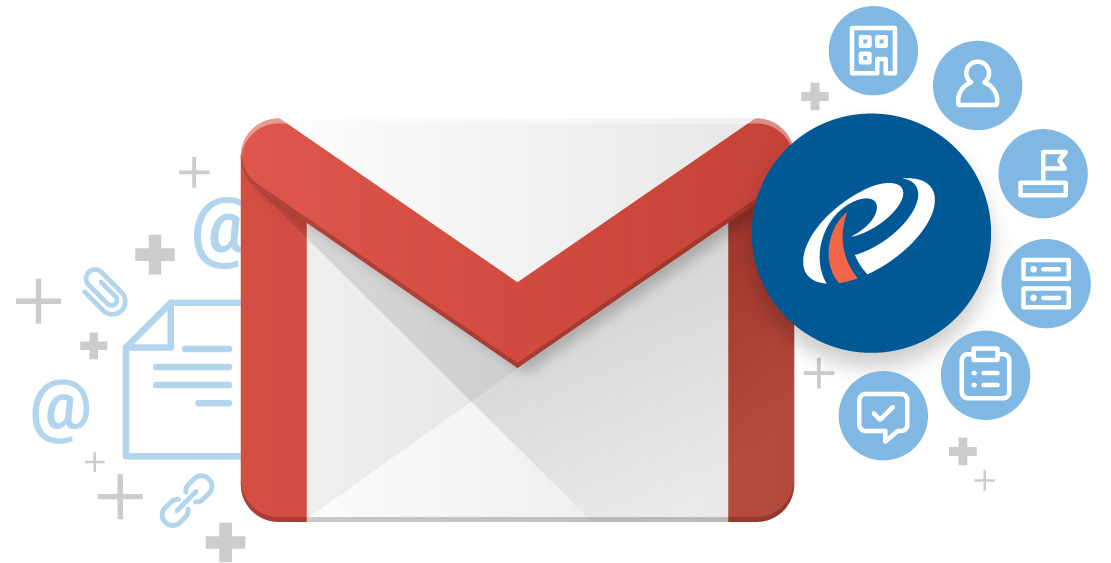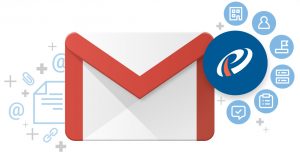 Pipeliner CRM Google Chrome Extension: Gmail Inbox App
Pipeliner CRM Gmail Inbox App is part of the Pipeliner CRM Google Chrome Extension, and allows full and powerful integration between Pipeliner CRM and Gmail. If you work within Gmail, we don't want you to have to switch back and forth to utilize Pipeliner's instant intelligence, visualized. It's all right there, accessable from Gmail.
Quick Create Records from Email
The Gmail Inbox App Quick Create feature enables you to create a record from within Gmail as a:
New Account

Account

Account refers to a record of primary and background information about an individual or corporate customer, including contact data, preferred services, and transactions with your company.

New Contact
New Lead

Lead

Lead refers to a prospect or potential customer (who can be an individual or organization) that exhibits interest in your service or product; or any additional information about such entity.

New Opportunity
New Task
New Appointment
The Quick Create feature also rapidly allows you to save an email contact and its attachments as:
a Feed Message to Leads, Opportunities, Accounts and Contacts.
a Document to Leads, Opportunities, Accounts and Contacts. You can also save email attachments only as Documents.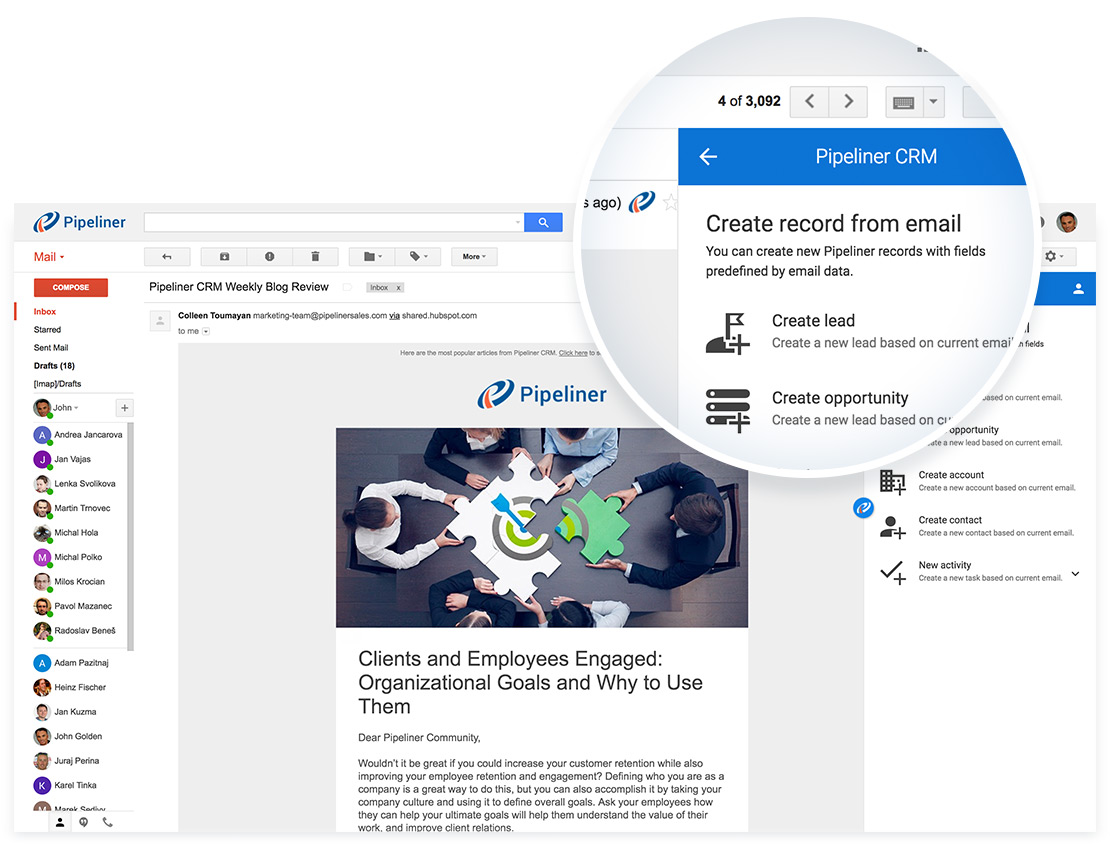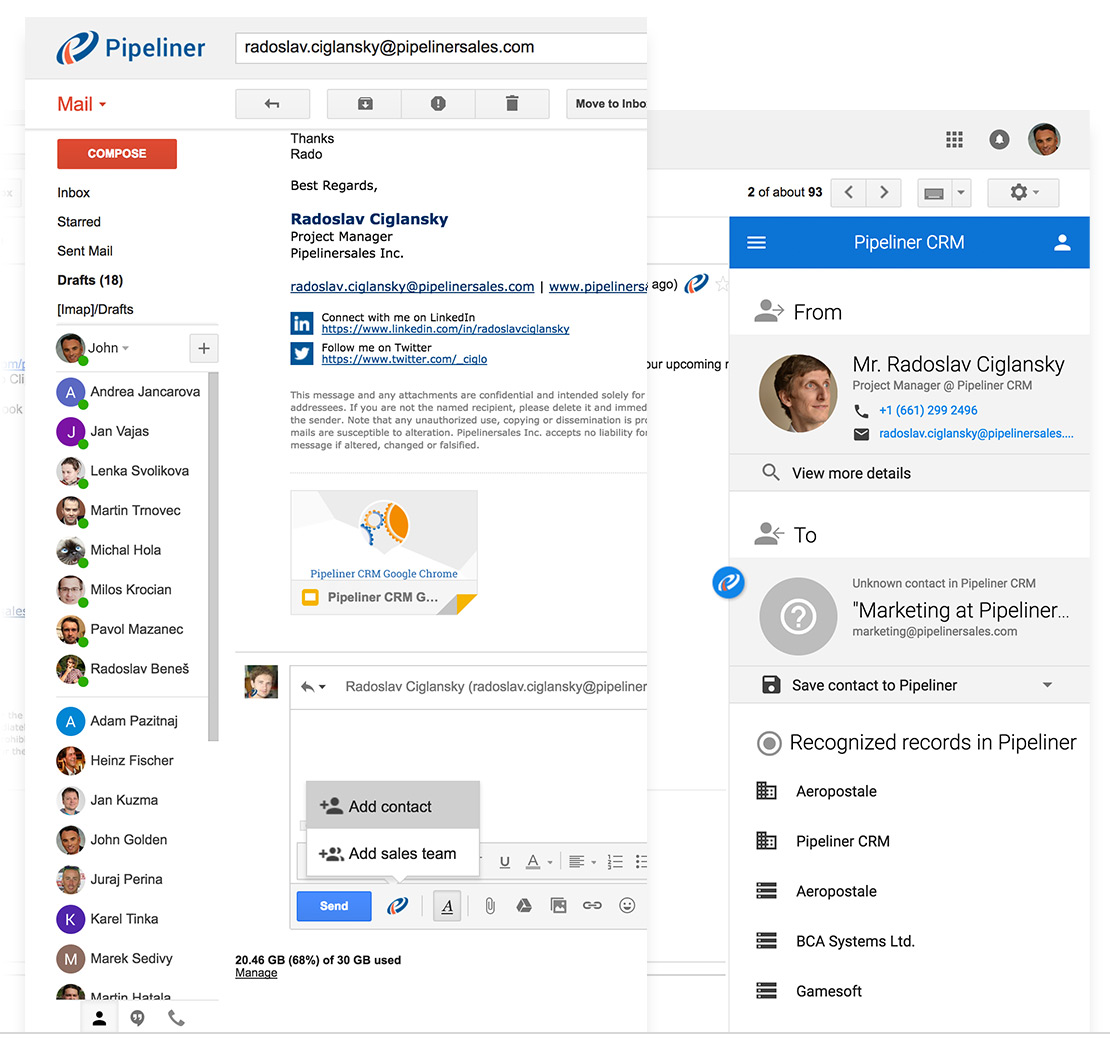 Read Email Features
For any email in your Gmail Inbox, you can view all contacts, accounts, leads, opportunities, tasks, and appointments associated with email addresses—without switching between Pipeliner CRM and Gmail.
If the contact that wrote you is not in Pipeliner CRM, you can easily save it to Pipeliner.
You can review all related business that you have previously done with that contact, including all related leads, opportunities, accounts and even activities.
You can create and save all content

Content

Content refers to a material or document released in various forms (such as text, image, audio, and video) and created to inform, engage or influence specific audiences.

from any email received to Pipeliner CRM.
You can create and save additional records to Pipeliner CRM, related to the contact that wrote you.
Compose Email Features
When composing a new message to your contacts you can:
Add contacts as recipients
Add sales teams as recipients
Smart Inbox Preview Pane
The Smart Inbox Preview Pane enables you review all associated contacts, accounts, leads, opportunities and activities directly within your online Gmail. You do not have to leave Gmail to obtain more details about the contact your are currently speaking with.
Review Contact's related data

Data

Data is a set of quantitative and qualitative facts that can be used as reference or inputs for computations, analyses, descriptions, predictions, reasoning and planning.

Create new data related to the selected Contact
Save a currently received email to the Pipeliner Contact
Call contact directly from within Gmail (over Pipeliner Mobile CRM App)
Through the Preview Pane, you can preview data from Pipeliner CRM related to a selected email. Click on any email in your inbox, and the Pipeliner CRM Gmail Inbox App matches data from the sender and recipients with data in your Pipeliner CRM.
Detects Existing Data
Detects Pipeliner Users
Relates existing records from Pipeliner to the Sender
Detects "Unknown" Data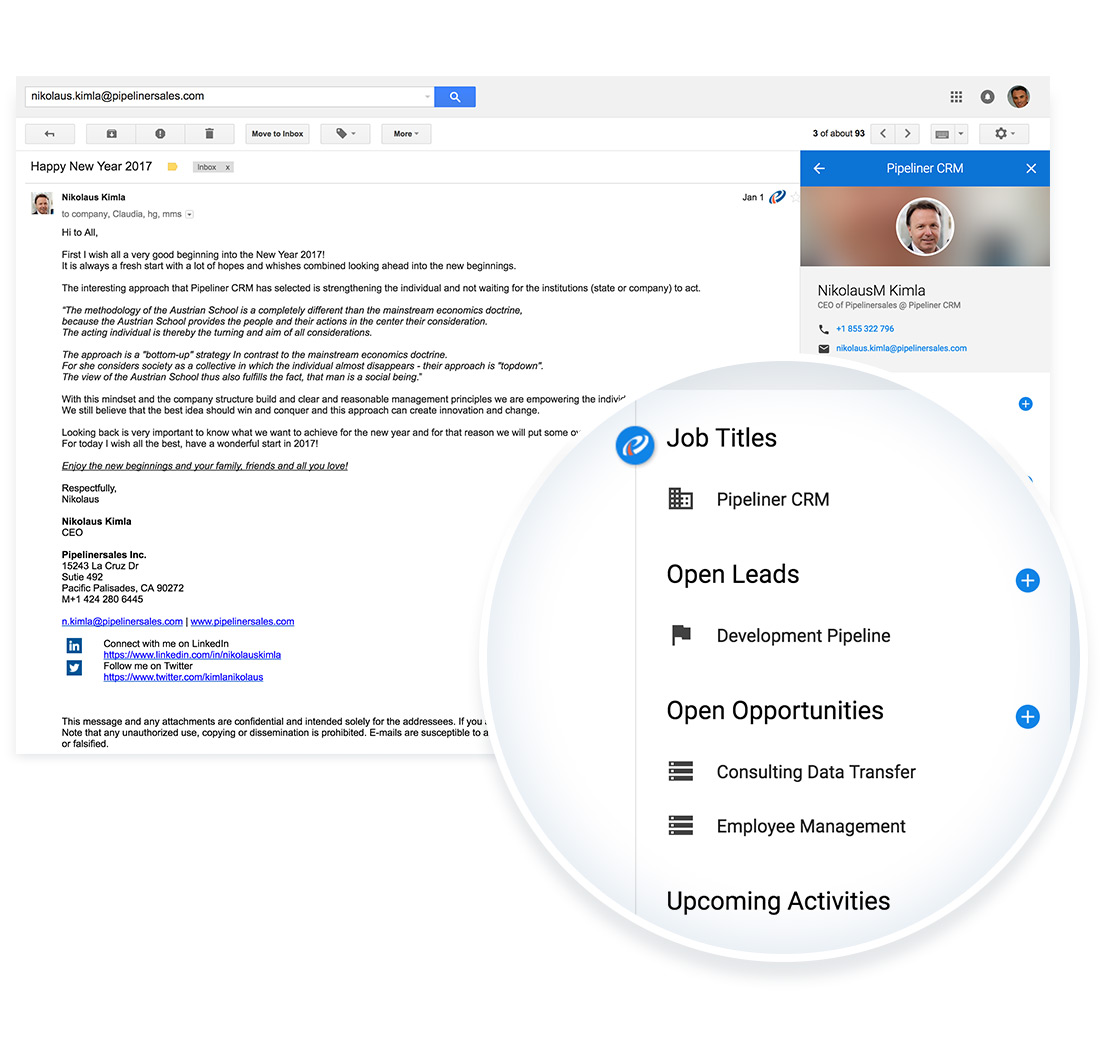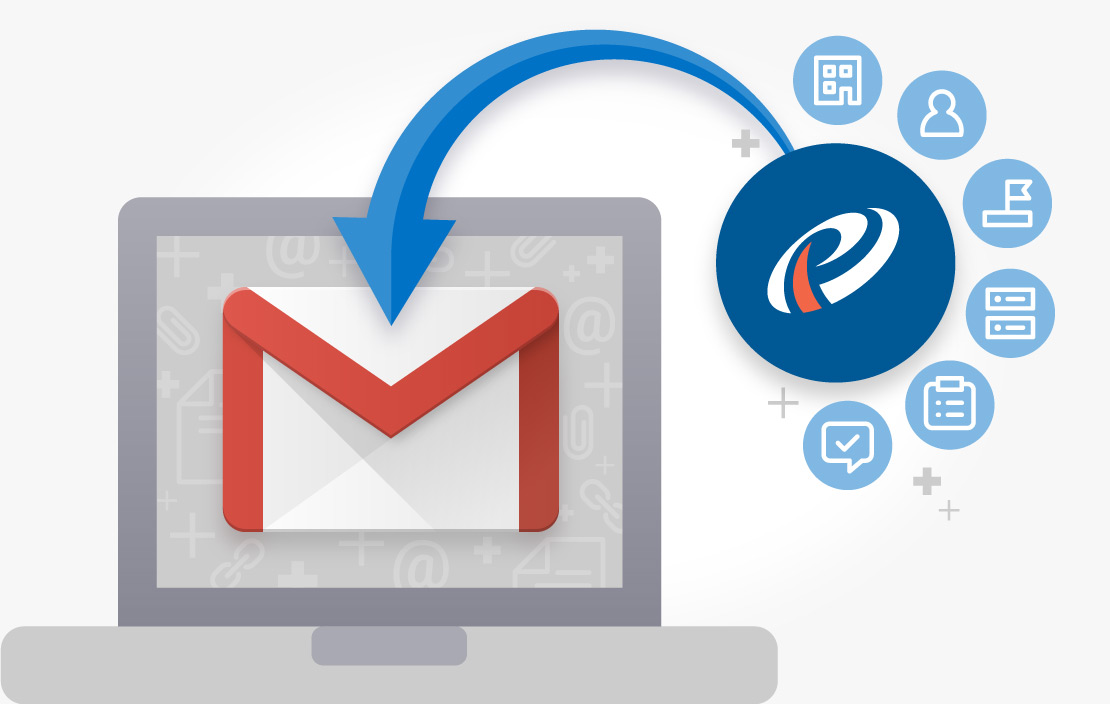 Get the Google Chrome Extension Gmail Inbox App Today!
If you are running the latest version of Pipeliner CRM (Pipeliner Continuity), on either the Starter, Business or EnterpriseEnterprise Enterprise (in the context of sales) is a relatively large organization typically composed of multiple levels, locations, and departments which need multi-layer software systems that support collaboration across a large corporate environment. tier, simply download the Pipeliner CRM Google Chrome Extension. You'll then have the Gmail Inbox App, the Pipeliner Web Clipper, and any future Google Chrome Extension apps developed for Pipeliner CRM.