Pipeliner CRM Integration with Konnectify
Pipeliner CRM enables organizations to streamline their sales processes, improve collaboration, and make dataData Data is a set of quantitative and qualitative facts that can be used as reference or inputs for computations, analyses, descriptions, predictions, reasoning and planning.-driven decisions. Pipeliner is conveniently hosted within the Konnectify marketplace, allowing seamless integration with other apps for effortless connectivity.
Konnectify enables the integration of Pipeliner with numerous other apps, facilitating bidirectional data flow between them. Konnectify empowers users to create, update and delete the leads, contacts, accounts or opportunities.
By simply adding your app accounts and configuring workflows known as Konnectors in Konnectify, you can achieve seamless data flow and updates across multiple apps, unlocking a wide range of possibilities.
End-To-End Automated Workflows 
Transform your Pipeliner CRM system into an automated powerhouse for data flow and updates. How? Introducing Konnectors, the game-changing workflows that work seamlessly in trigger and action format. Experience the magic as new accounts created in other Apps are effortlessly mirrored in Pipeliner CRM, maintaining precise data mapping.
Unlock the power of lookups within Konnectify workflows. Simply search for specific data, and actions are triggered only when the desired information is found. No more wasted efforts or unnecessary actions – just targeted results.
Take control with the dynamic rule engines offered by Konnectify. Define conditional parameters that drive actions aligned with your business requirements. Picture this: Whenever a new task is added to a deal and assigned to a contact for addressing. This integration can create a corresponding task in the helpdesk system and utilize a parsing engine to establish a rule and assign the task to the specific contact as an agent.
Utilize the available form builders in Konnectify. Create custom userUser User means a person who uses or consumes a product or a service, usually a digital device or an online service.-defined forms that seamlessly integrate with Pipeliner CRM. Easily map form fields to relevant Pipeliner CRM fields, ensuring that submitted data is promptly and accurately updated.
Experience the automation revolution with Konnectify, where manual tasks are transformed into streamlined processes that drive efficiency and productivity in your Pipeliner CRM system. Embrace the power of automation today.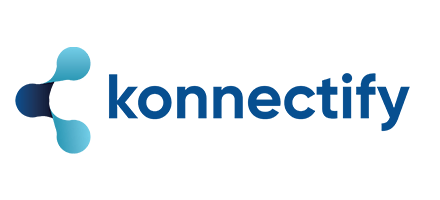 Learn More About Pipeliner CRM
Take a no-obligation 14 day trial of Pipeliner CRM.
No credit card info required – just experience for yourself how it could impact your sales.