With the latest release of Pipeliner CRM, we have a new tagline: Exceptional EngagementEngagement Engagement is the state or process of keeping a specific class of audience (employees, management, customers, etc.) interested about a company or brand and invested in its success because of its perceived relevance and benefits to the audience.. The Better CRM. I want to take a moment and explain exactly what we mean. Anyone could say their CRM is "better"—but in our case this statement is made after careful consideration.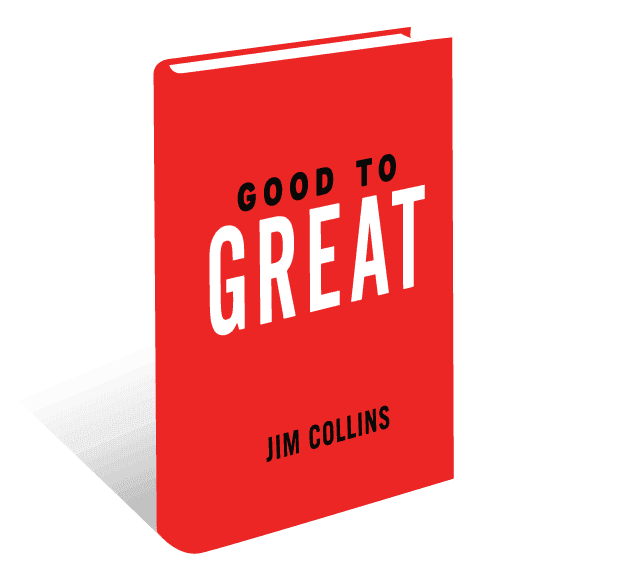 Why Better? Jim Collins wrote an excellent book, Good to Great, which I refer to quite often. In that book, Mr. Collins advises a company to isolate what they can be best at, and do that. After all the years we've put in creating Pipeliner, we took a hard look at what we could potentially do better than other companies in our space—and we focused exclusively on those areas.
We didn't do like some of our competitors have done, and force (or buy) development on every feature we could think of—in other words, try to be everything to everyone. We came to the conclusion that each feature and each function we knew we excelled at, had to be made better, and made easier.
There was an additional goal for us. Carl Reichardt, former CEO of Wells Fargo, once said, "What we did was so simple, and we kept it simple. It was so straightforward and obvious that it sounds almost ridiculous to talk about it."
Simplicity is a philosophy that we've always adhered to. We adapted cybernetic principles because cybernetics, as stated by cybernetic pioneer W. Ross Ashby, is "the science of simplicity." So in addition to sticking to what we do best, we also strive to always simplify what we do best.
Note that it's not our expressed goal or strategy to "be the best." Rather the goal is to accomplish, from our understanding, what we can do best. We feel that we have a superior understanding of sales—and for that reason we feel we have the potential to be the best in our industry.
This is why we say "The Better CRM."
Exceptional Engagement
What exactly does "Exceptional Engagement" mean? We have reached a point of perfection as regards intuitiveness and clarity. We set out to create the most visual CRM on the market—and we have done so. This all makes for Exceptional Engagement between the userUser User means a person who uses or consumes a product or a service, usually a digital device or an online service. and the software and—most importantly—between the user and the customerCustomer Customer is an individual or an organization that purchases a product or signs up for a service offered by a business..
Sales-Friendly Interface
Pipeliner's is indeed the most sales-friendly interface in the world. For companies this means far better ROI, based on high and fast adoption rates. Pipeliner contains a uniform navigation which a user can learn once, and use everywhere within the system. All of Pipeliner's functions are totally visualized for ease of use. The application is logically organized to keep the user focused. And each user can customize views to suit their needs.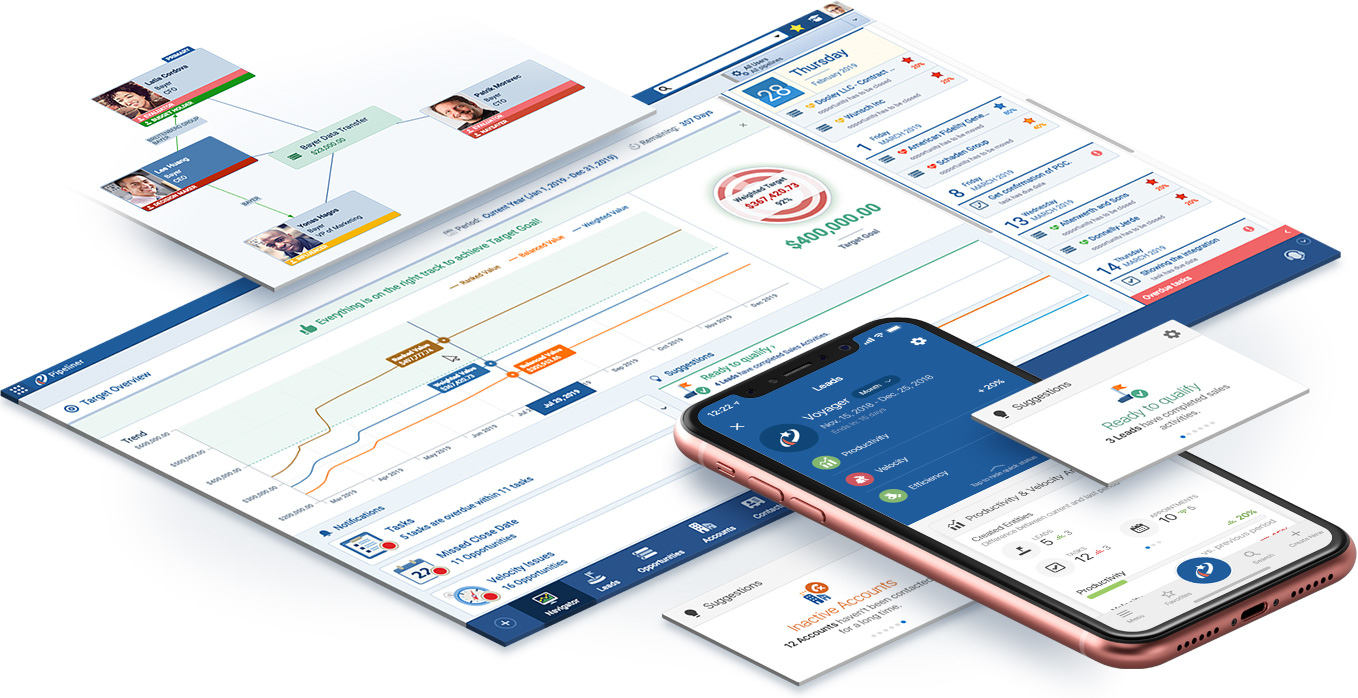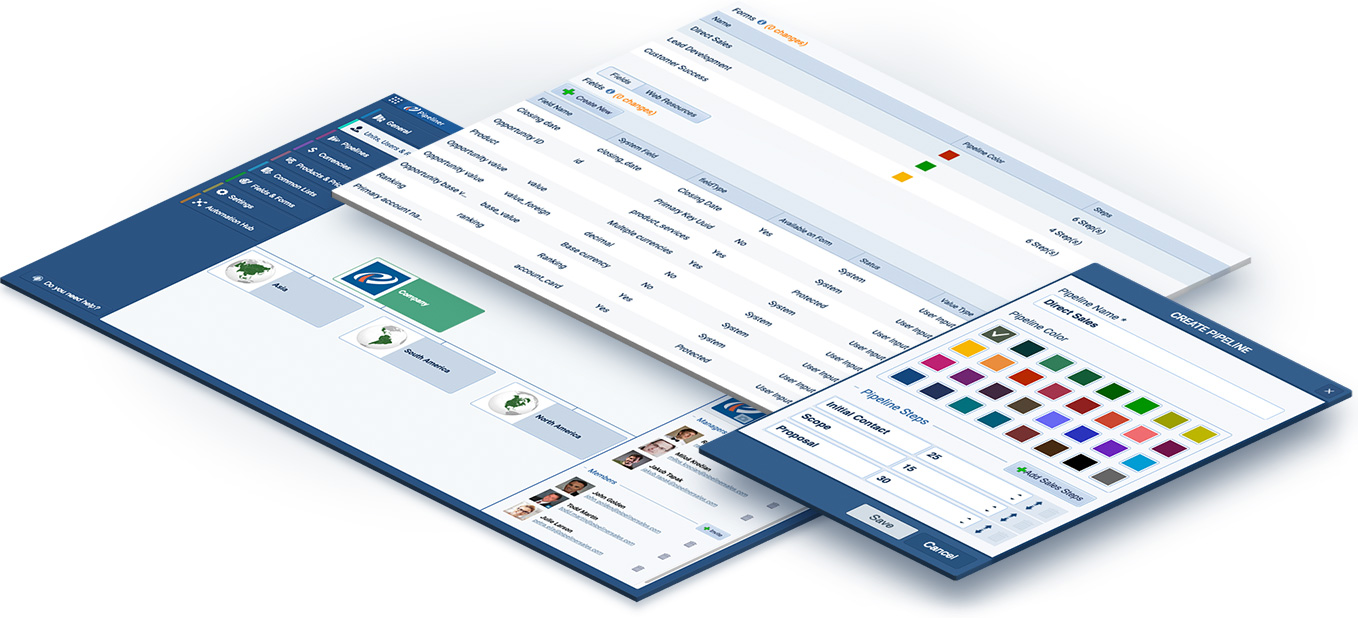 Simple, "Non-Tech" Administration
Pipeliner is the first robust CRM to empower companies to operate without a high-cost, full-time administrator. Pipeliner administration requires a few hours of learning, and can be done by anyone. No expensive certification needed. As with all of Pipeliner's functions, administration is totally visual, drag-and-drop and intuitive. If you do need help, we provide our powerful inline help as well as instant chat with tech support.
Instant Dynamic, Visualized Reporting
Reporting is one of the most loved Pipeliner features by sales managers, and we have the most comprehensive CRM reporting system in the world. Reports can be generated from anywhere in the system: standard reports, pivot table reports, advanced business intelligence reports, forecast reports or performance dashboard reports. And there's no lengthy learning curve—anyone can create and use these reports, quickly, easily and powerfully.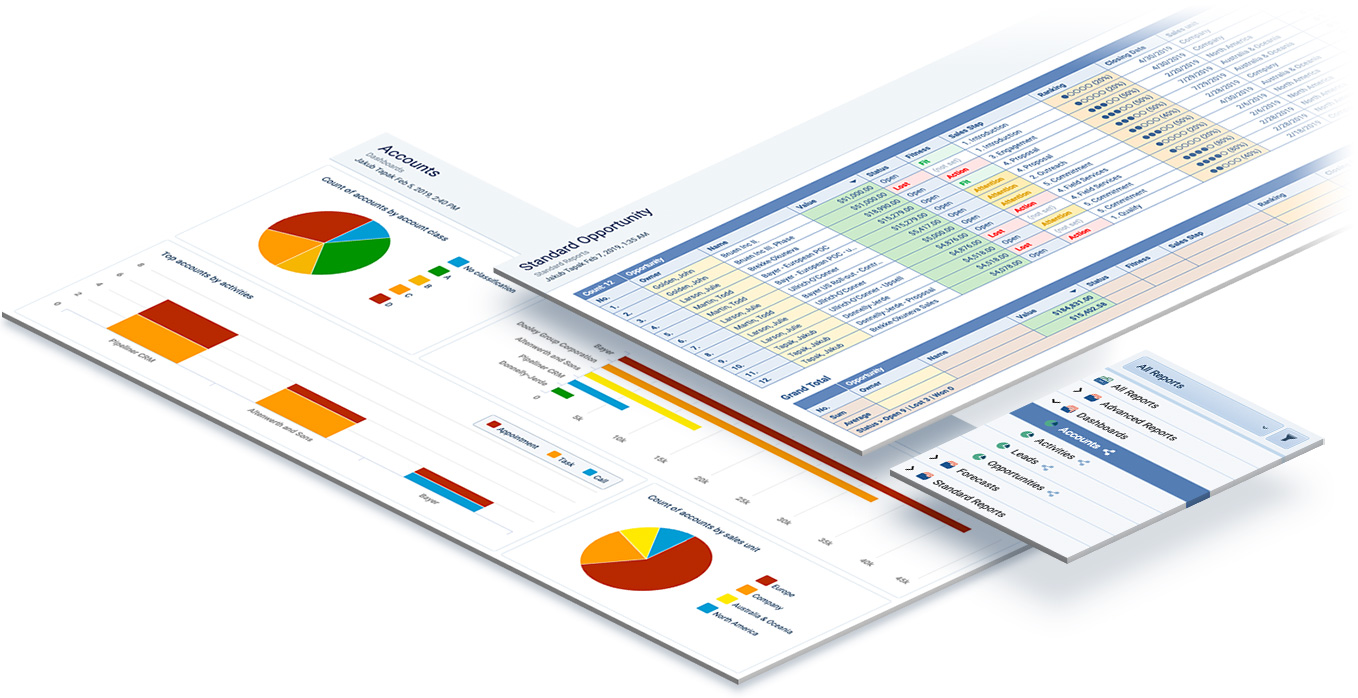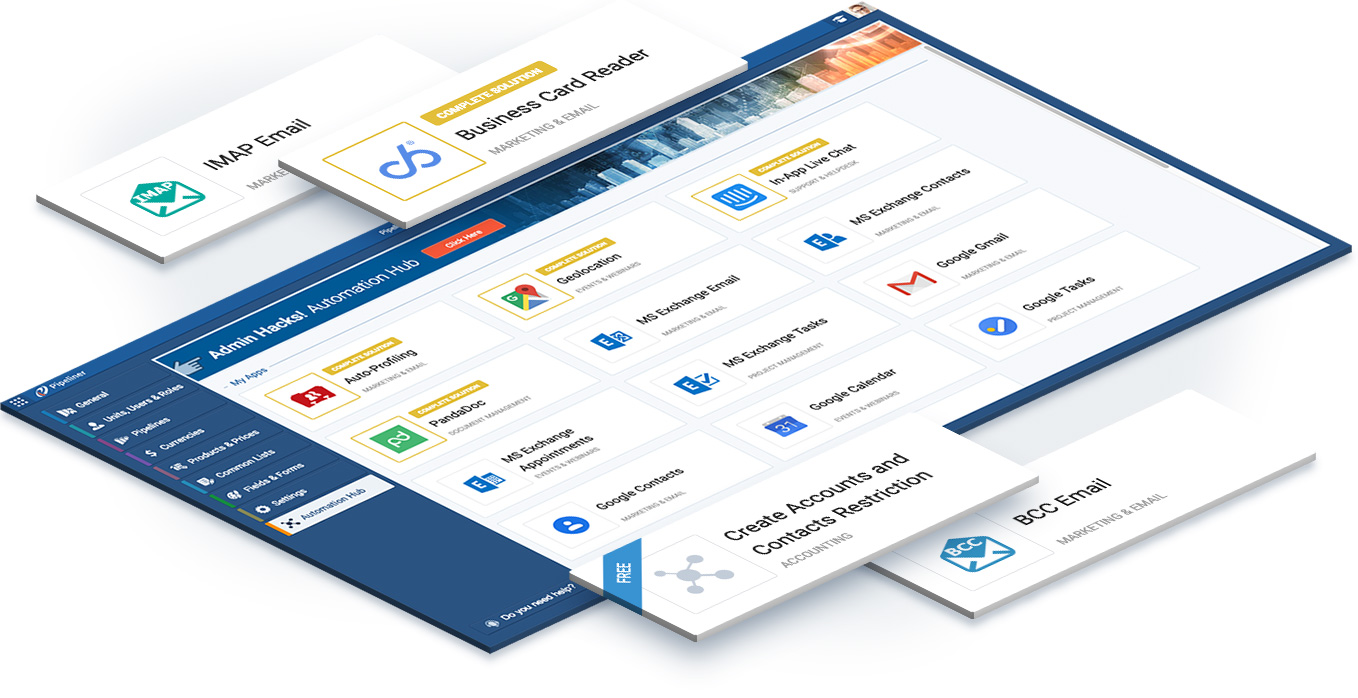 Automation and Integration
Another of our philosophical points is "best of breed"—along with Pipeliner, we want you to be able to integrate and connect with the very best applications out there for all your other tasks and duties. Pipeliner connects with all the systems you use, automates your sales force processes, and easily imports or migrates all your dataData Data is a set of quantitative and qualitative facts that can be used as reference or inputs for computations, analyses, descriptions, predictions, reasoning and planning..
Creating the Mobile Future
As we all know, the future is mobile—and Pipeliner is leading the way with the very first AI-empowered mobile CRM. Users are always up to date with the latest sales information on the go. You can scan business cards, and make voice-to-text notes. You always know where to focus with AI-powered insights. And there is a full KPI dashboard to keep you constantly informed.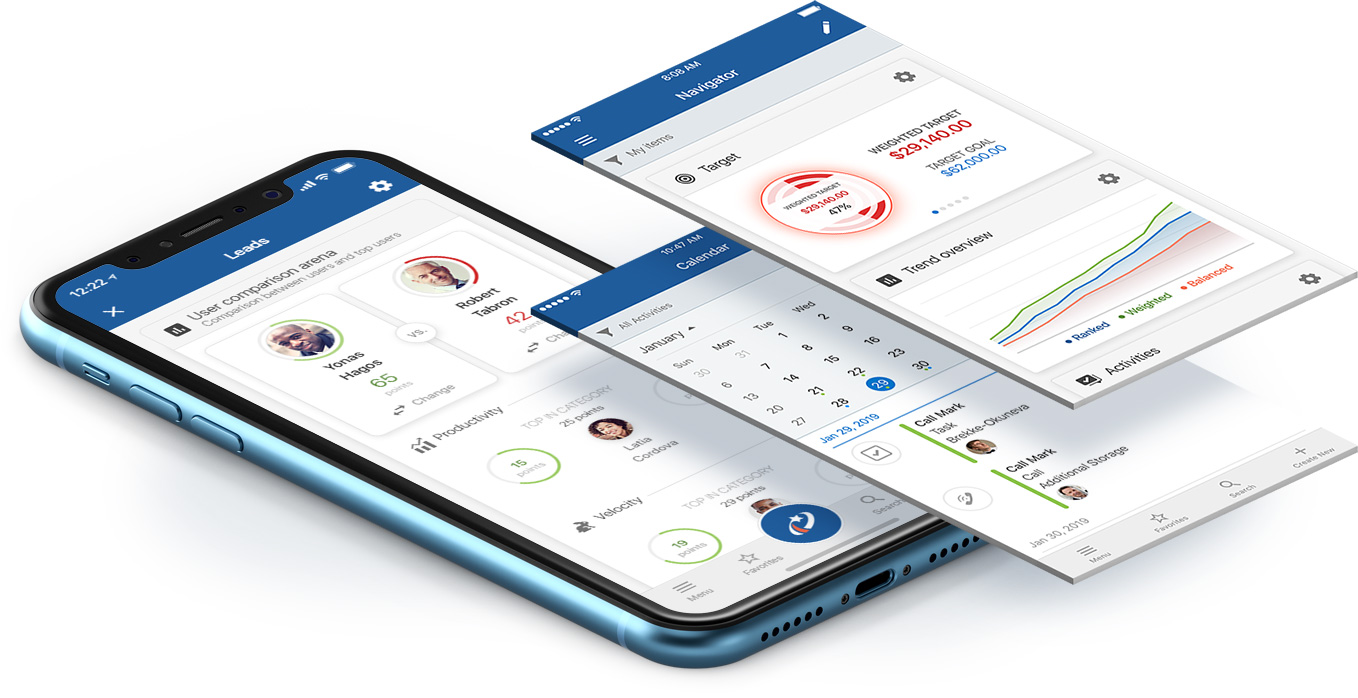 Experience
As you can see, Pipeliner is not simply an application you use, but one you experience. Beyond that, you experience Pipeliner not only as a productProduct Product refers to anything (an idea, item, service, process or information) that meets a need or a desire and is offered to a market, usually but not always at a price., but as a company—just as we are all here ready to back you up.
Thank you for joining us on this journey!
Nikolaus Kimla