Google Web Clipper for CRM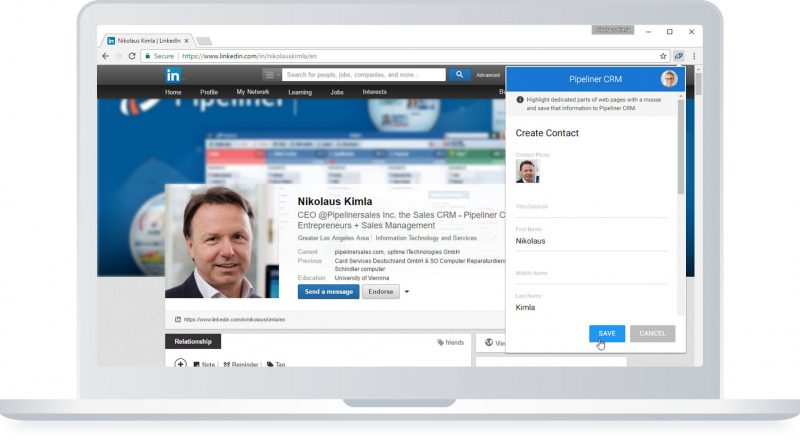 You can run across data that you really need for your sales or marketing efforts virtually anywhere—but it often happens when you are surfing the web. Previously the only way you could save it would be to note it down to be entered in CRM later, or to work back and forth between your browser and CRM so the information can be input.
For such situations we now bring you a fantastic time saver. Introducing Pipeliner CRM Web Clipper—a customized Google Chrome Extension with which you can highlight parts of web pages, or easily clip web pages, then save them in Pipeliner CRM as contacts, accounts, leads, or even tasks.
Web Pages
Whenever you come across a web page that could be relevant to your business or sales efforts, simply clip it into Pipeliner as a contact, lead, account or even a task for you to follow up at a later time.
Example: You're surfing the web and happen to come across the web site of a company you know could greatly benefit from your product or service. Simply clip it with the Pipeliner CRM Web Clipper, and save it into Pipeliner CRM as a contact, account, lead or task.
When you clip
When you clip a new record into Pipeliner, Pipeliner CRM Web Clipper also shows you a preview screen. You can easily review clipping data and, even add more useful data to the clipped account, contact lead or task.
With the Smart Clipping feature, when you browse a particular web page (LinkedIn, for example), Pipeliner CRM Web Clipper is able to recognize additional data you might need, and will clip even more publicly available information such as a contact's position, email address or even a phone number.