Integrating your email with Pipeliner CRM brings to life so many options and capabilities that it can transform your whole CRM experience. See the diagram below for examples of what email integration can power…

AI Email Assistant is a huge productivity gain!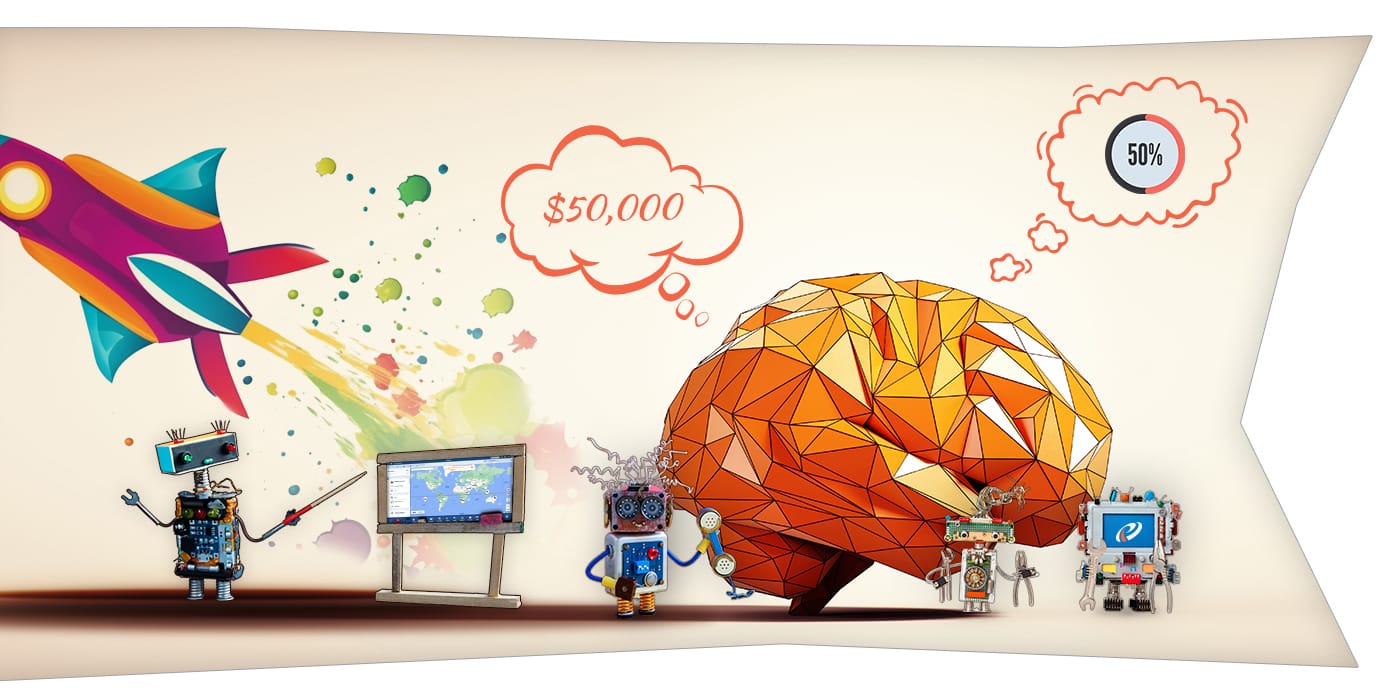 Our AI Email Assistant can:
Generate topics for your email

Offer you different email tones (professional, friendly, etc.)

Even compose the email for you!
Hit the mark each time and see the difference your AI-enhanced email contentContent Content refers to a material or document released in various forms (such as text, image, audio, and video) and created to inform, engage or influence specific audiences. makes.
Integrating email is simple and straightforward and Pipeliner CRM supports both Office 365 and Google G-Suite.
Just a few mouse clicks and you are connected!
Now you have access to your emails, contacts, calendars, and documents from inside Pipeliner CRM.
It is as simple as connecting your smartphone to your service provider.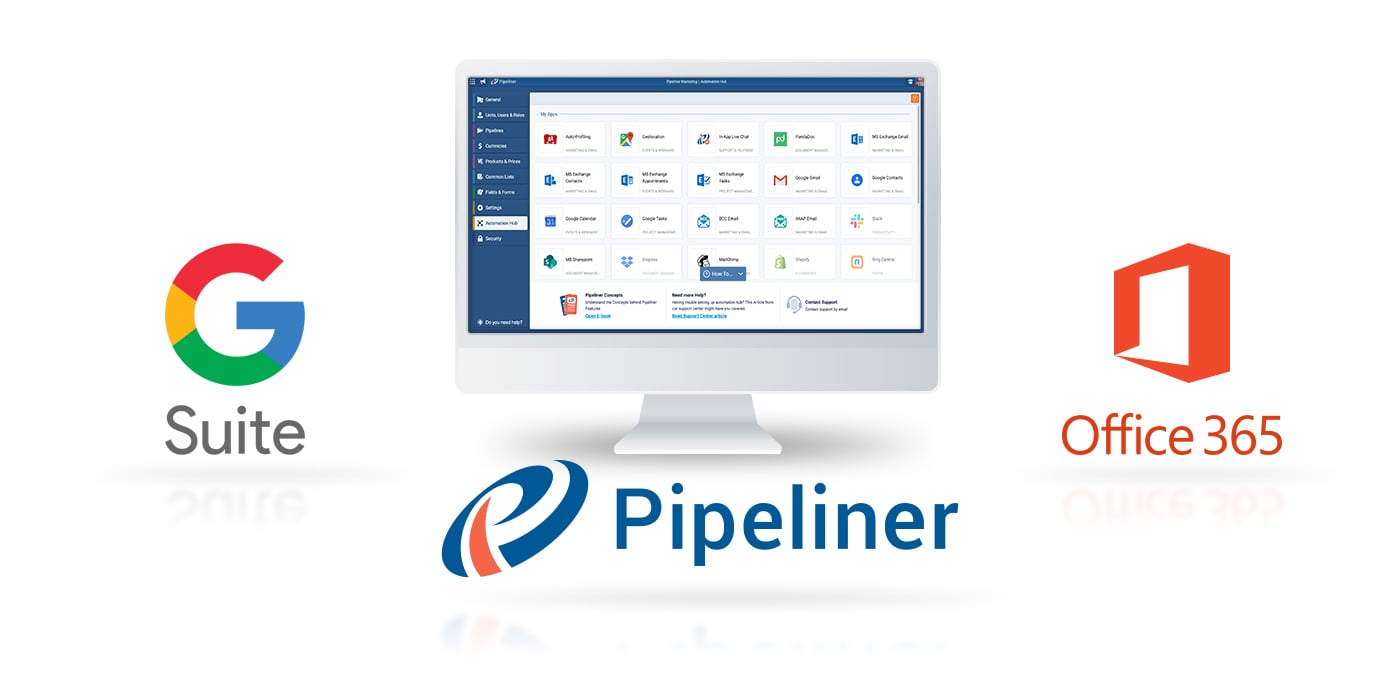 Email Features Included At No Extra Cost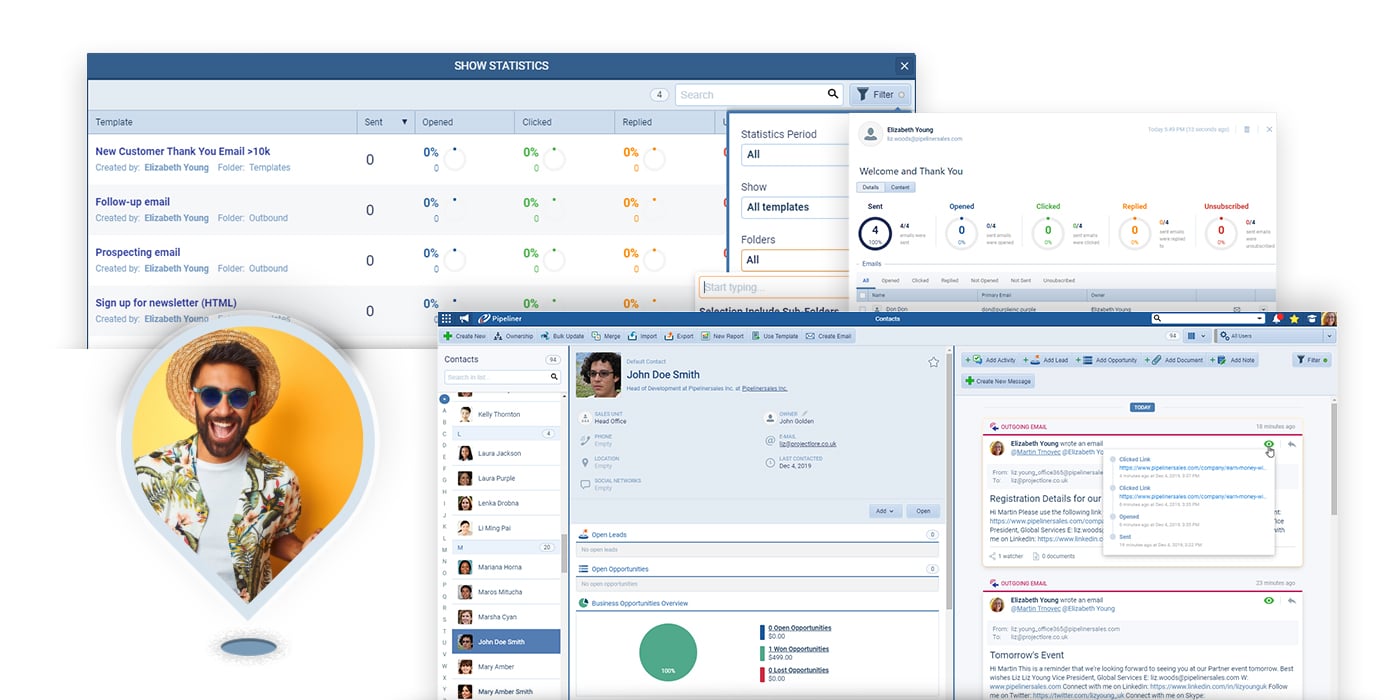 Email Tracking
You can immediately see who has opened, clicked, replied, or unsubscribed.
This allows you to:
Review how well your email is performing

Adjust messagingMessaging Messaging is the process of communicating your brand's value proposition, the benefits you offer, and the perceived meaning of such communication among your target audience., subject lines, and links as needed
Templates
Create, save and share templates in folders.
An example of a templateTemplate Template is a generic file with a framework showing the standard sections or features of a specific kind of document, used to create a new document of the same type faster and easier. could be a thank-you note you send to a prospect or customerCustomer Customer is an individual or an organization that purchases a product or signs up for a service offered by a business. following a meeting. With the template, you save time by not having to recreate the email each time but simply customize a few words if needed and send.
Templates save you time but also can be used to ensure that your emails are always on message and on-brand.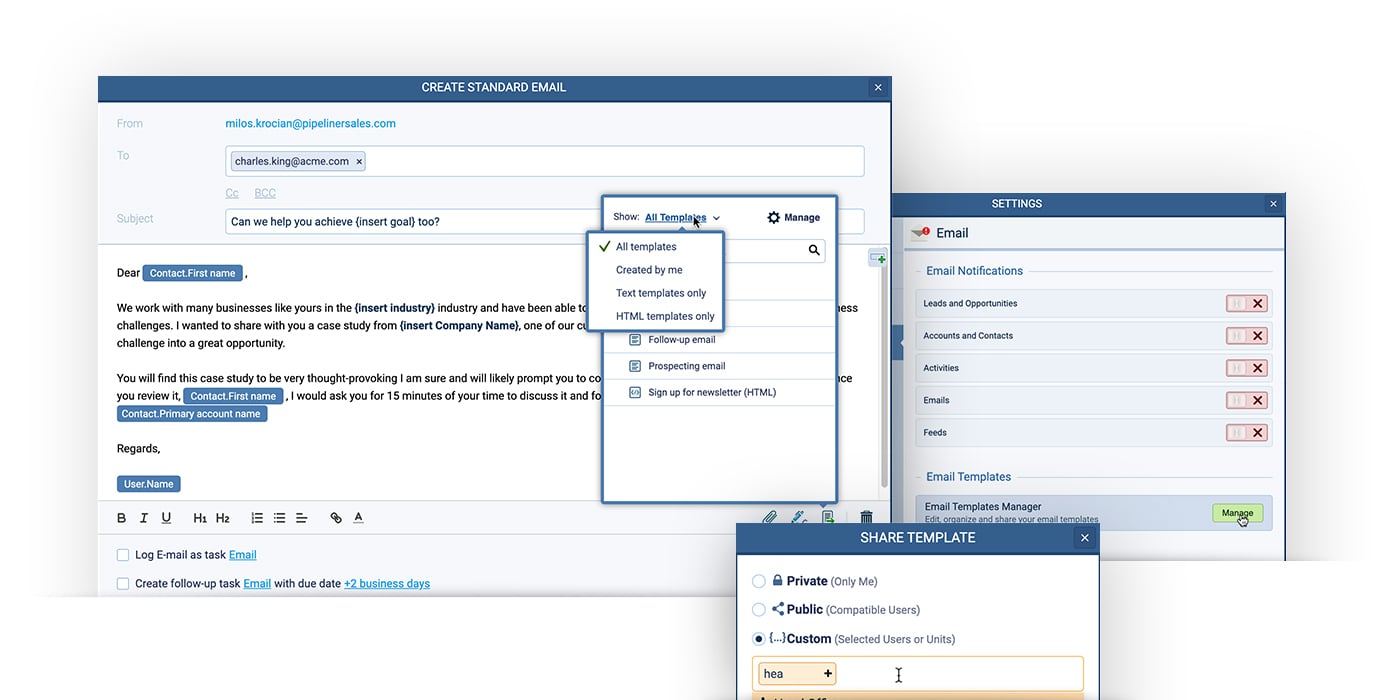 Mass Emails
Utilizing Pipeliner CRM's email integration, you can not only send emails to individuals, but you can create group and even mass emails. For example, you might want to invite a group of customers or prospects to a conference — this can be done with one click!
Appointment Scheduler
With email integration, you can utilize Calendy's simple and powerful appointment scheduler. Calendly helps you schedule meetings without the back-and-forth emails. You can simply let Calendly know your availability preferences, and it'll do the work for you.
Share your Calendly links, and others can pick a time to meet with you. The event is automatically added to your calendar, and you will be notified. The application works with Google, Outlook, Office 365, or iCloud calendars so nothing is ever double-booked.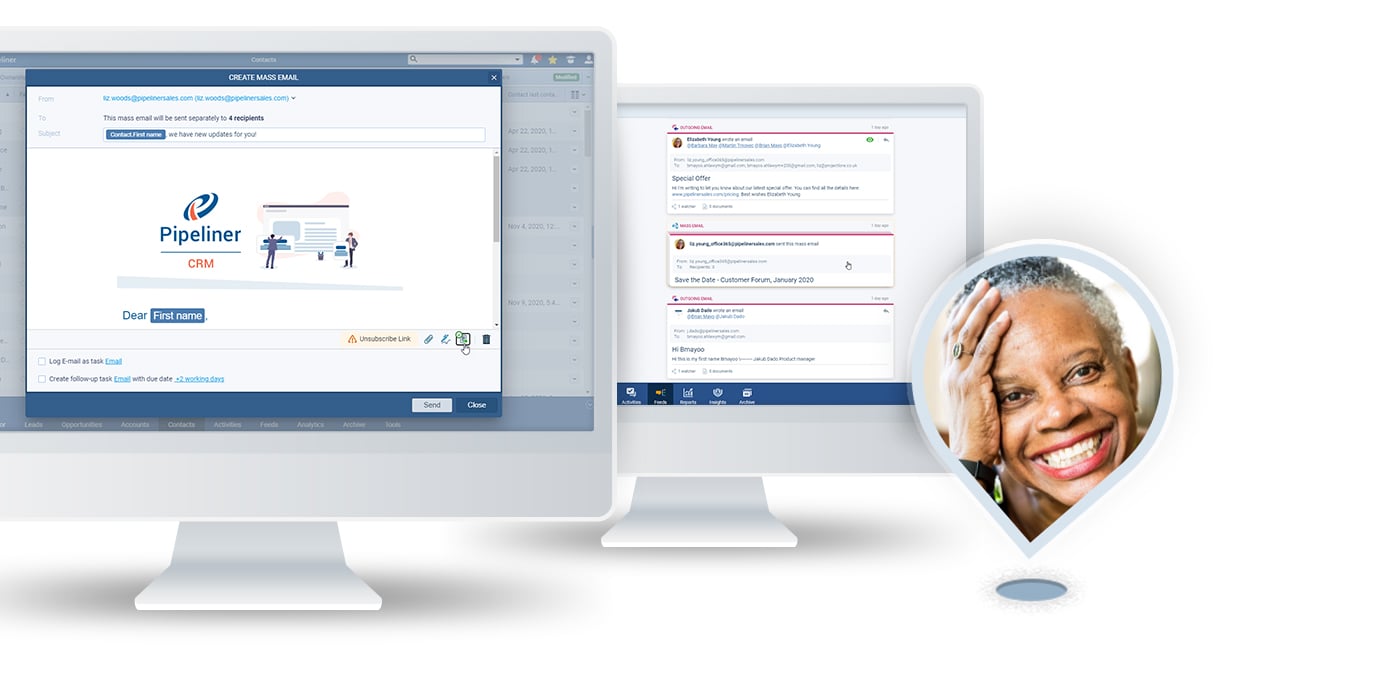 You can automatically schedule follow-up emails from any entity in Pipeliner CRM:
AccountAccount Account refers to a record of primary and background information about an individual or corporate customer, including contact data, preferred services, and transactions with your company.

LeadLead Lead refers to a prospect or potential customer (who can be an individual or organization) that exhibits interest in your service or product; or any additional information about such entity.
And see when they are opened, clicked etc.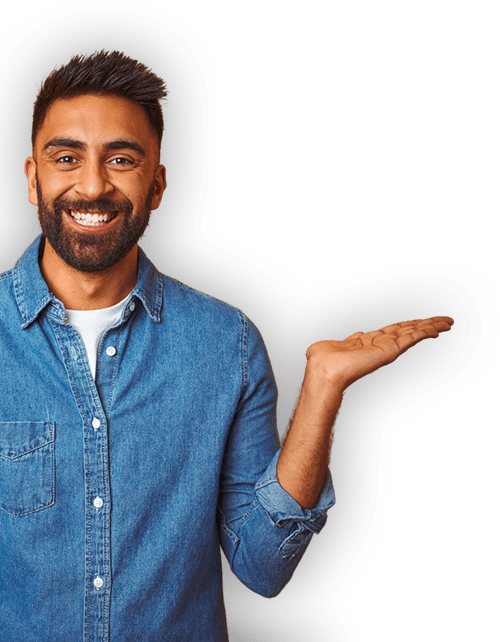 Report Scheduling
Pipeliner's powerful reporting features allow many types of reports to be created. Many managers want to have a specific report, for example, at the beginning or the end of the week before they leave for the day.
For instance board members want to see a report of closed sales or new opportunities every Friday at the end of the day. These reports can be created and scheduled to be sent, either to individuals or groups, from within Pipeliner's Reports section.
However, reports can only be sent using Pipeliner's email integration, so it only makes sense to have this functionality enabled.
* This feature is available as a paid option or at no additional cost with Pipeliner CRM EnterpriseEnterprise Enterprise (in the context of sales) is a relatively large organization typically composed of multiple levels, locations, and departments which need multi-layer software systems that support collaboration across a large corporate environment. and Unlimited tiers.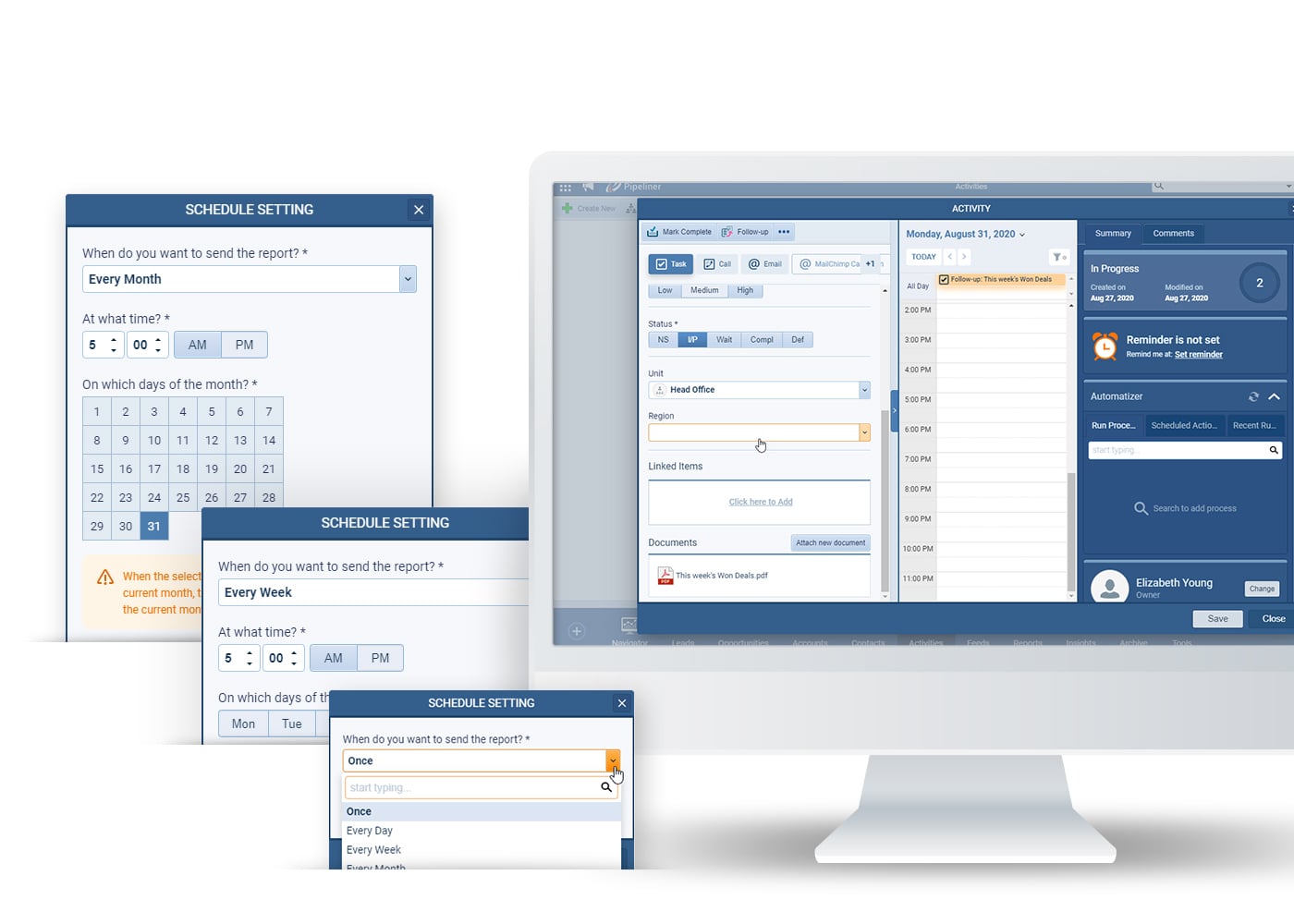 Email Sequences
Email sequences allow emails to be sent, and then scheduled follow-ups to be sent afterward.
For example, you could have an email scheduled to go out to prospects, inviting them to a virtual conference. If they don't respond in 2 days, another email goes out which says, "Did you forget to register?"
If there is still no response, a third email could go out saying, "Don't miss _____ conference 2022!"
This feature also displays email opening statistics, so you can see how well your email campaign is doing.
* This feature is real marketingMarketing Marketing is the field, set of actions, or practice of making a product or service desirable to a target consumer segment, with the ultimate aim of effecting a purchase. automation. It is available as an optional paid feature, or with Pipeliner's Unlimited tier.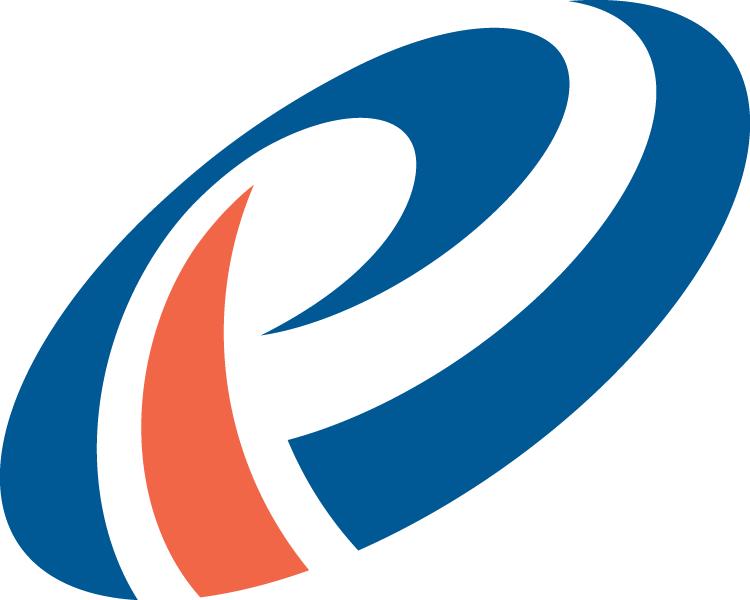 According to McKinsey Salespeople spend at least 13 hrs per week working with email! Its time you integrated your email with Pipeliner CRM to unlock all the benefits and increase efficiency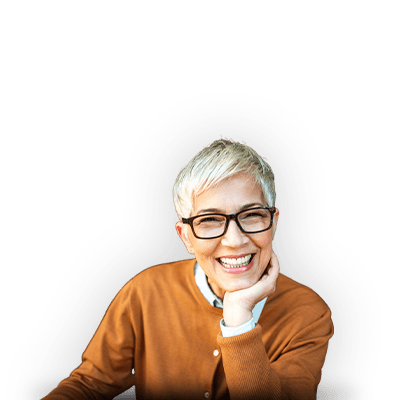 Still Have Questions?
Does every user

User

User means a person who uses or consumes a product or a service, usually a digital device or an online service.

have to enable their own email integration?
Yes because every user can configure their own version of Pipeliner such as setting up folders and selecting or deselecting other options. Plus setting up email integration literally takes a couple of minutes!
What about privacy?
There are settings in the backend that can be used in order to protect the privacy of emails and restricts who can see what.