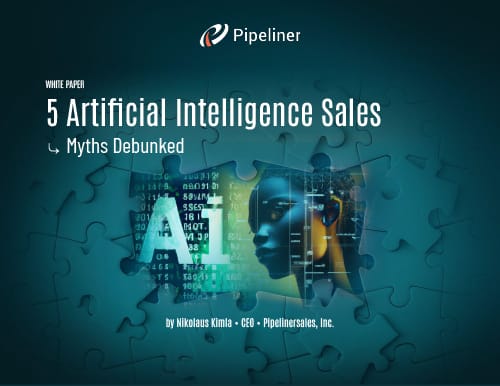 5 Artificial Intelligence Sales Myths Debunked
In this white paper, Nikolaus Kimla explores the Myths Debunked: DataData Data is a set of quantitative and qualitative facts that can be used as reference or inputs for computations, analyses, descriptions, predictions, reasoning and planning. Security & Risk Assessment 3 surrounding AI in Sales forecastingForecasting Forecasting is a prediction or calculation of a trend or event likely to occur in the future based on qualitative, quantitative and historical data as well as emergent but relevant factors..
AI in sales forecasting, specifically focusing on Pipeliner CRM's AI system, Voyager. It clarifies that AI integration does not require specialized personnel, explains that AI aids in data exploration and alerts for sales opportunities, dispels the notion of AI predicting actions like a crystal ball, and emphasizes that AI conclusions can be understood within the Pipeliner CRM context.
Myths Debunked
Data Security & Risk Assessment
It's true that Artificial intelligence can be of great assistance in sales forecasting.
Pipeliner CRM's AI, called Voyager, continually navigates and explores customerCustomer Customer is an individual or an organization that purchases a product or signs up for a service offered by a business. and prospect data captured in CRM. It then presents key indicators of actions to be taken, areas that need attention, and acts as an early warning system of the health of opportunities in the pipelinePipeline Sales pipelineis a visual representation of the stage prospects are in the sales process..
Myth #1 › "I need to engage special staff for using AI in my business."
AI is built right into Pipeliner CRM and requires no additional or specialized personnel.
Myth #2 ›  "AI predicts customer and prospect actions for our sales team."
Despite what some say about AI, it does not make predictions like some high-tech crystal ball.
Myth #3 › "The path that AI uses to arrive at conclusions cannot be understood."
There are AI models out there that draw conclusions, and users cannot understand how AI got there.
Myth #4 › "AI is useless with uncertainty."
On the contrary, AI was developed to deal with and untangle uncertainty. When used correctly, it performs this function outstandingly.
Myth #5 › "In performing analyses, AI invades privacy."
AI is only as invasive as it is programmed to be.
No Hype — Just Sales AI That Actually Helps You!
Unlike the artificial intelligence (AI) being promoted/hyped by several other CRM applications, the AI utilized in Pipeliner is of a supportive nature.
Learn More About Pipeliner CRM
Take a no-obligation 14 day trial of Pipeliner CRM.
No credit card info required – just experience for yourself how it could impact your sales.
This ebook is on the subject of "Win Together." It falls under the same context as"win-to-win" described in my book Network Selling: Guarantee Success for the Digital Age. Today, this aspect of sales is more important than ever, and must also be part and parcel of CRM solutions.
"For some years I've been saying that, as a society, we're in the midst of a transformation. Given what's happened in the last couple of years, there's no one left who is disagreeing with me! It's become very obvious."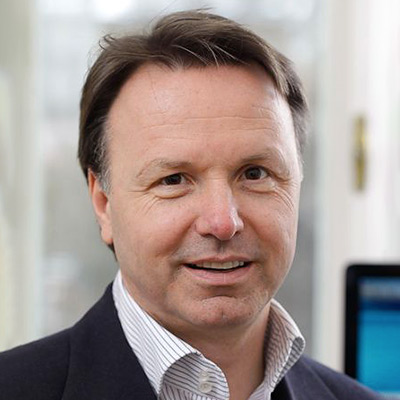 Nikolaus Kimla,

CEO at Pipelinersales, Inc.
A common term in sales today is EQ, which stands for "emotional I.Q." It means the skill a salesperson has in reading emotions and utilizing them in sales. It means empathy and a number of other abilities. The short version is, it's an I.Q. when it comes to emotions. But just as with our Network Selling model, E.Q. isn't just for sales, either. It's actually the missing factor in human interactions, for confrontation—a common "tool" in human interactions—doesn't actually handle anything.
"You can have everything in life you want if you will just help enough other people get what they want."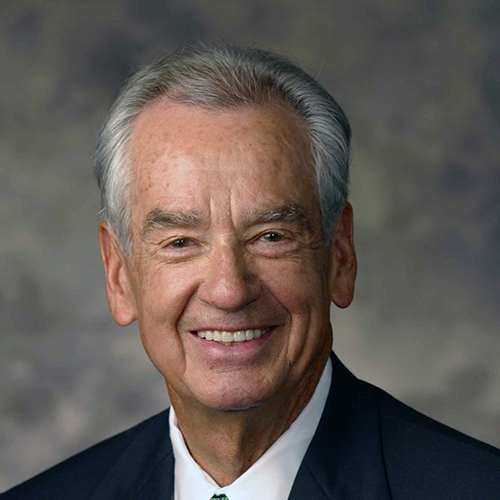 Zig Ziglar