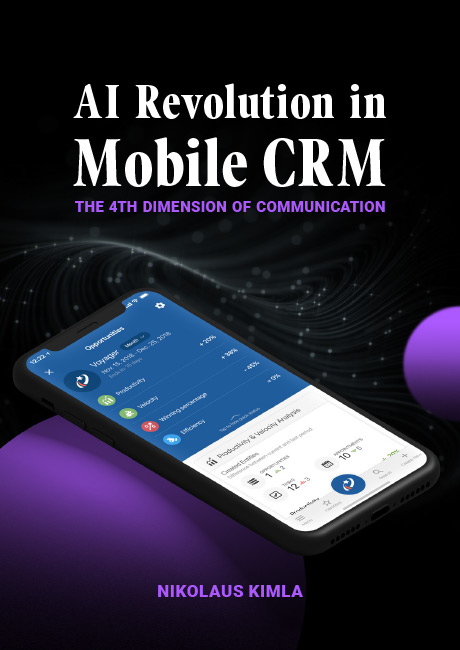 AI Revolution in Mobile CRM
You may not realize it—or the fact may have snuck up on you while you weren't looking—but today there are far more smartphones out there than computers. There are currently an estimated 3 billion smartphones in use globally. Just to show the comparison, in 2017, the percentage of smartphone users accessing the internet was 63%, versus 37% by computer. There are parts of the world that don't even have computers, but yet have mobile. There are endless applications available for smartphones today. It's not just a phone directory—that functionality is so common that you don't even hear about it anymore. We've long gone beyond personal photos and music, and booking of trips. We have complex apps such as mobile banking, credit card scanning, project collaboration, and many more.
The first generation of smartphones only allowed you to call and to text. Each successive generation has brought increased functionality, such as higher bandwidth and the ability to send more complex dataData Data is a set of quantitative and qualitative facts that can be used as reference or inputs for computations, analyses, descriptions, predictions, reasoning and planning. such as sound and video files. We've now reached the point of live streaming. You might remember the first smartphones—the "flip phone." Smartphone screens have gotten bigger and bigger, and today are almost 6.5 inches. The screen is now almost as large as that of the very first Macintosh computer. Of course, that screen was monochrome, and today screens are sharp rich color, and are touchscreens. Smartphone 3D screens have now even become available. We're currently moving into the 5th generation of smartphones—5G—which incorporates the Internet of Things. We're not simply communicating anymore with smartphones, but including control of any smart-enabled devices such as home security, automobiles and even appliances. Verizon already has a 5G network up and running in parts of the US, and it's being tested in Europe. Changes are coming down the line with unbelievable speed.
In this ebook Nikolaus Kimla predicts that 5G is the next major fundamental move, and either you're in or you're out. A mobile strategy is crucial for every company, because expectations for the future are what is currently on everyone's phone. Pipeliner its mobile strategy several years ago and currently has the most advanced mobile CRM in the world today. They are not only dedicated to mobile, but are working hard to remain the forerunners in this technology. It is clear for everyone to see that the future is, indeed, completely mobile. The challenge for businesses and sales is, and will continue to be, for mobile to work seamlessly with the whole system. What further criteria will be needed for a for a business mobile strategy? It is this we will be exploring in this ebook. Let's get started!
Learn More About Pipeliner CRM
Take a no-obligation 14 day trial of Pipeliner CRM.
No credit card info required – just experience for yourself how it could impact your sales.
This ebook is on the subject of "Win Together." It falls under the same context as"win-to-win" described in my book Network Selling: Guarantee Success for the Digital Age. Today, this aspect of sales is more important than ever, and must also be part and parcel of CRM solutions.
"For some years I've been saying that, as a society, we're in the midst of a transformation. Given what's happened in the last couple of years, there's no one left who is disagreeing with me! It's become very obvious."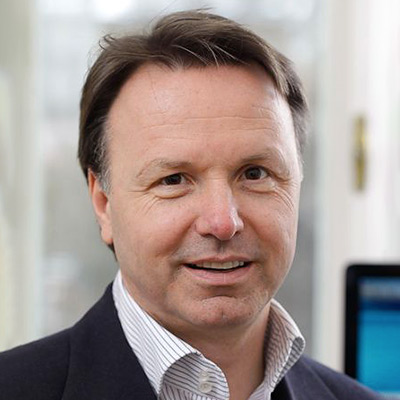 Nikolaus Kimla,

CEO at Pipelinersales, Inc.
A common term in sales today is EQ, which stands for "emotional I.Q." It means the skill a salesperson has in reading emotions and utilizing them in sales. It means empathy and a number of other abilities. The short version is, it's an I.Q. when it comes to emotions. But just as with our Network Selling model, E.Q. isn't just for sales, either. It's actually the missing factor in human interactions, for confrontation—a common "tool" in human interactions—doesn't actually handle anything.
"You can have everything in life you want if you will just help enough other people get what they want."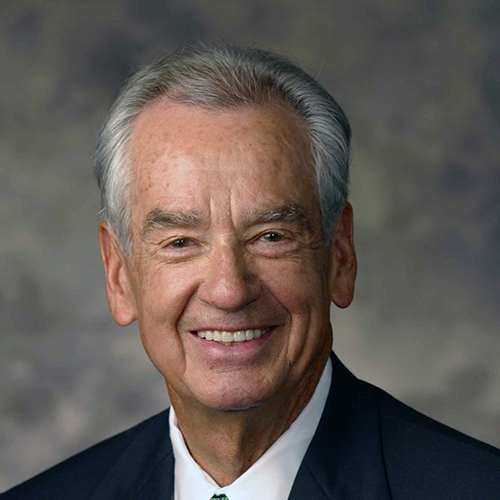 Zig Ziglar