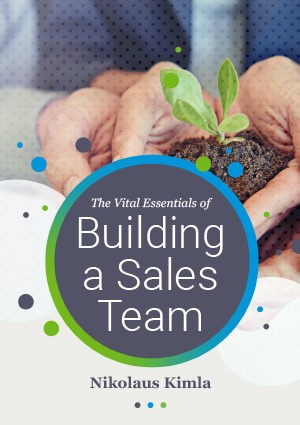 The Vital Essentials of Building a Sales Team
In terms of personnel, building a sales team is the most difficult task you will undertake.
There is No Easy Way
There are many vital factors that go into building a business. But the careful building of a sales team is probably the most important task any business owner or sales managerSales Manager Sales Manager is an executive who leads a sales unit, team or department by setting goals and meeting targets, formulating plans and policies, designating tasks, and developing salespeople. will undertake. It may seem rather easy: you hire salespeople who, at least by prior recommendation, have proven they can sell. You hire an experienced sales manager. You start selling.
Take it from one who knows: it's nowhere near that easy. In fact, as I repeat several times throughout this ebook, it is probably the most difficult task that can be undertaken personnel-wise. You have to make sure your reps' training and experience align with your market and the size of the company you're selling to. You have to hire reps that can be self-sufficient, not always relying on inboundInbound Inbound refers to interest (could be sales or marketing driven) that comes in – e.g. cold emails to you, submitted forms on your website, press inquiries, etc. leads. Your reps should be focusing on customers and their issues, not simply the productProduct Product refers to anything (an idea, item, service, process or information) that meets a need or a desire and is offered to a market, usually but not always at a price. or service being sold. Then, after all that, you have to properly manage them.
"When you first start a company, you have immediate priorities. If you don't make building a sales team one of the first of those priorities, you won't make it very far at all as there will be no revenueRevenue Revenue is the amount of money a business generates during a specific period such as a year or a quarter; also called sales.. When you first start up, how can you ensure you're building a sales team that will truly fuel the company as it grows?"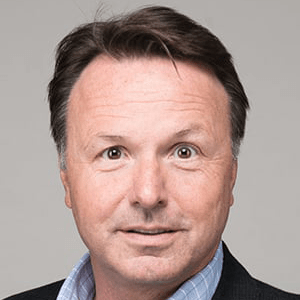 Nikolaus Kimla,

CEO at Pipelinersales, Inc.
Pipeliner CRM as a Vital Tool
As you're growing and your sales reps are having to do all of these extra functions, they certainly need to spend as little time as possible on dataData Data is a set of quantitative and qualitative facts that can be used as reference or inputs for computations, analyses, descriptions, predictions, reasoning and planning. entry and administration with CRM. Pipeliner, with its totally visual, intuitive interfaces, makes it possible to rapidly manage and control opportunities, making sure all needed tasks are done and that no opportunities go off the rails or are lost.
So in the beginning, make sure you build a sales team of entrepreneurs—and that you have Pipeliner backing you up the whole while.
Chapter 1: Where Do You Start?
When you first start a company, you have immediate priorities. If you don't make building a sales team one of the first of those priorities, you won't make it very far at all as there will be no revenue. When you first start up, how can you ensure you're building a sales team that will truly fuel the company as it grows?
Chapter 2: Becoming Customer

Customer

Customer is an individual or an organization that purchases a product or signs up for a service offered by a business.

-Centric
Commonly a salesperson learns, in the main, about the products or services they are selling. If a sales team is really going to succeed, it must go well beyond this approach.
Chapter 3: Tailoring to Your Industry
The next step is to ensure that a sales team is precisely focused on the industry they are in. The primary reason for this is that buyers in each industry will have completely different actions. The seller's actions must be customer-centric for those specific buyers and tailored for that industry.
Chapter 4: The Personality Profile
The sales processSales Process Sales Process is a series of strategic steps or a set of activities aimed at driving sales growth through the alignment of personnel, market insight, methodologies, relevant business units, and technology. and all sales activities must have a precise industry-specific focus. It goes a bit deeper than that, however—for the personality profile of the reps you are hiring must also align with your target industry and even size of business you are selling to.
Chapter 5: The Self-Sufficient Sales Rep
It used to be that salespeople, by necessity, had to drum up their own leads. Today it's not the same. The majority of salespeople are dependent on inbound leads—those leads which come in off a web site, through advertising or from social media. What might be the more successful approach?
Chapter 6: And, Oh Yes, There's Sales Management
Overall I believe sales management is certainly one of the hardest jobs there is. You have a multiple burden: finding the right people, putting them in place, developing the right sales process, utilizing the right technology, evolving sound lead generationLead Generation Lead Generation is a set of activities aimed at generating interest around a product or service through methods such as 1. content marketing (blogging, podcasts, free downloads); 2. advertising (PPC, banner ads, Yellow Pages, sponsoring an event); 3. referrals (recommendations from existing customers and other people); 4. outbound marketing (cold email, cold calling), and 5. partnerships (joint ventures, affiliate marketing). strategies both inbound and outbound, working with MarketingMarketing Marketing is the field, set of actions, or practice of making a product or service desirable to a target consumer segment, with the ultimate aim of effecting a purchase., working with the Board, and much more. In addition, it all must tie together.
Learn More About Pipeliner CRM
Take a no-obligation 14 day trial of Pipeliner CRM.
No credit card info required – just experience for yourself how it could impact your sales.
This ebook is on the subject of "Win Together." It falls under the same context as"win-to-win" described in my book Network Selling: Guarantee Success for the Digital Age. Today, this aspect of sales is more important than ever, and must also be part and parcel of CRM solutions.
"For some years I've been saying that, as a society, we're in the midst of a transformation. Given what's happened in the last couple of years, there's no one left who is disagreeing with me! It's become very obvious."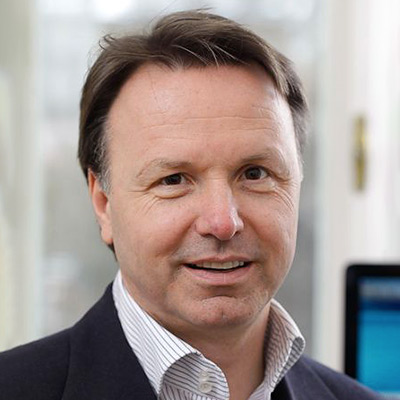 Nikolaus Kimla,

CEO at Pipelinersales, Inc.
A common term in sales today is EQ, which stands for "emotional I.Q." It means the skill a salesperson has in reading emotions and utilizing them in sales. It means empathy and a number of other abilities. The short version is, it's an I.Q. when it comes to emotions. But just as with our Network Selling model, E.Q. isn't just for sales, either. It's actually the missing factor in human interactions, for confrontation—a common "tool" in human interactions—doesn't actually handle anything.
"You can have everything in life you want if you will just help enough other people get what they want."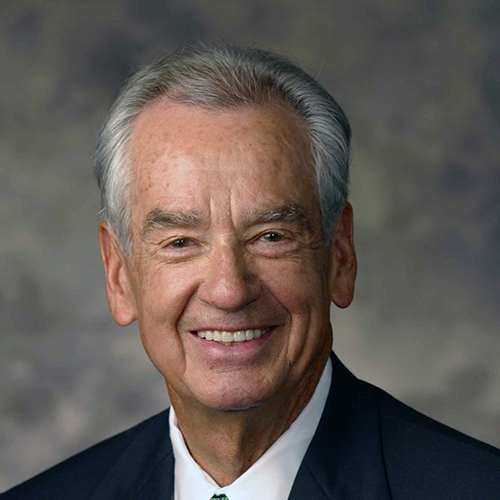 Zig Ziglar