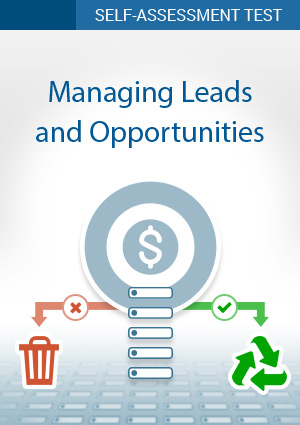 Self-Assessment Test: Managing Leads and Opportunities
As a LeadLead Lead refers to a prospect or potential customer (who can be an individual or organization) that exhibits interest in your service or product; or any additional information about such entity. moves along the sales pipelineSales Pipeline Sales Pipeline is a type of visualization showing the status of each sales prospect in the customer life cycle or sales process., at some point, it becomes an Opportunity. This means it has the real potential of becoming what everyone in the sales force is after: a closed sale. Whereas qualifying a Lead might be relatively simple, Opportunity management is a bit more complex. This is because the stakes are higher.
A salesperson is now going to invest valuable time into working the Opportunity, engaging key people at the target company, making presentations, and using any sales technique to move the Opportunity along. Other departments will likely become involved also.
Tech support might be standing by if the prospect company is testing a trial version. MarketingMarketing Marketing is the field, set of actions, or practice of making a product or service desirable to a target consumer segment, with the ultimate aim of effecting a purchase. might be armed to provide specific materials to help the sale along. Executives in the company could be standing by as tags on the sale. Everyone is betting that this Opportunity will pay off, but there is always that risk factor. Not all sales close. Will this one turn to profit, or become expensively wasted effort?
Learn How to Handle Leads and Opportunities
As Leads become Opportunities and move through your sales processSales Process Sales Process is a series of strategic steps or a set of activities aimed at driving sales growth through the alignment of personnel, market insight, methodologies, relevant business units, and technology., are they getting the right kind of attention, or are you still operating without a process? Are Leads just thrown over to a sales rep, and left to the vagaries of chance?
There's a right and a wrong way to handle Leads and Opportunities, and our self-assessment test is a fun way to find out if you can improve your tactics.
You'll learn more about:
Defining and tracking Leads
Defining your Lead Management Process
The importance of recycling Leads
Revealing problems or bottlenecks in your sales processes
Sharing best practices within your sales team
Learn More About Pipeliner CRM
Take a no-obligation 14 day trial of Pipeliner CRM.
No credit card info required – just experience for yourself how it could impact your sales.
This ebook is on the subject of "Win Together." It falls under the same context as"win-to-win" described in my book Network Selling: Guarantee Success for the Digital Age. Today, this aspect of sales is more important than ever, and must also be part and parcel of CRM solutions.
"For some years I've been saying that, as a society, we're in the midst of a transformation. Given what's happened in the last couple of years, there's no one left who is disagreeing with me! It's become very obvious."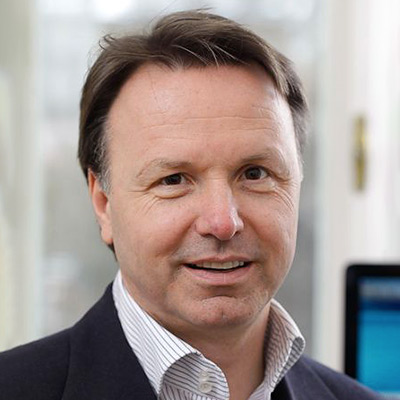 Nikolaus Kimla,

CEO at Pipelinersales, Inc.
A common term in sales today is EQ, which stands for "emotional I.Q." It means the skill a salesperson has in reading emotions and utilizing them in sales. It means empathy and a number of other abilities. The short version is, it's an I.Q. when it comes to emotions. But just as with our Network Selling model, E.Q. isn't just for sales, either. It's actually the missing factor in human interactions, for confrontation—a common "tool" in human interactions—doesn't actually handle anything.
"You can have everything in life you want if you will just help enough other people get what they want."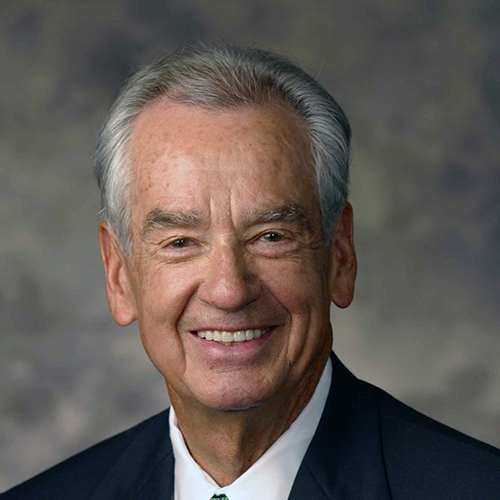 Zig Ziglar