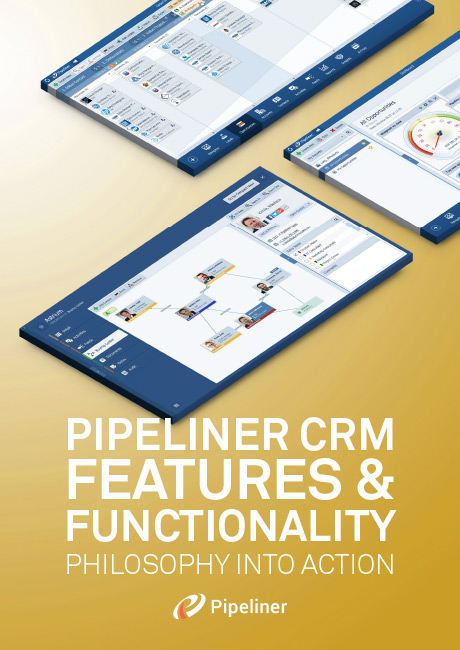 Pipeliner CRM Features and Functionality: Philosophy Into Action
Philosophy Meets the Real World
In our previous 2 ebooks, Theory Made Real and Reducing Risk, we demonstrated how Pipeliner CRM is the sum total, in the real world, of sound philosophical business principles. Theory Made Real explored the 6 basic principles that form the foundation for Pipeliner, with examples of how they are expressed in the productProduct Product refers to anything (an idea, item, service, process or information) that meets a need or a desire and is offered to a market, usually but not always at a price.. Reducing Risk laid out the Pipeliner Selling System, which follows the basic pattern of a sales processSales Process Sales Process is a series of strategic steps or a set of activities aimed at driving sales growth through the alignment of personnel, market insight, methodologies, relevant business units, and technology. against the backdrop of the buyerBuyer A buyer is an individual or organizational entity that purchases a product or subscribes to a service.'s journey, and how this, too, embodies the basic principles.
In this our third ebook in the series, we explore all the specific Pipeliner CRM features—many of which are totally unique in the CRM market—and how each of these reflects the philosophy which inspired it.
Features and Functionality: Philosophy Meets the Real World
Our goal with this book is to bring the reader an understanding of the power that Pipeliner can bring to a sales organizationOrganization Organization is a cohesive group of people working together and formally bound by a shared identity (e.g., one team, company, club, etc.) and a common purpose (e.g., business growth, athletic victory, etc.). and business, and also to provide a continuing overview of the applicable principles on which any business is based.
Stage 1: Focus
The first stage of the Pipeliner Selling System, Focus, deals with:
Focusing reps on deals that matter
Honing in on specific aspects of the deals themselves
Focusing the buyer in on your solution

Solution

Solution is a combination of ideas, strategies, processes, technologies and services that effectively helps an organization achieve its goals or hurdle its challenges.
Under the heading of Focus are the Pipeliner CRM features contained in this chapter:
Dynamic Contact Management
Effective, Efficient Leads Management
Pipeline

Pipeline

Sales pipelineis a visual representation of the stage prospects are in the sales process.

View: Visual Key to Your Processes
Your Instant, Visual Sales Timeline
Archive: Understanding the Past is Key to Your Future
Pipeliner CRM Profiles: It's Your View
Template

Template

Template is a generic file with a framework showing the standard sections or features of a specific kind of document, used to create a new document of the same type faster and easier.

Designer: It Really Is Your CRM
Pipeliner CRM's Built-In Help
Stage 2: Engage
The second stage of the Pipeliner Selling System, Engage, means reaching out and touching this prospect, getting involved with their particular company and issues, and accomplishing the actions necessary to move them to the next stage toward a sale.
Under the heading of Engage are the Pipeliner CRM features contained in this chapter:
Sales Activities—Your Path to Sales Success
Social Selling

Social Selling

Social Selling is the deliberate use of online social networks as sales channels, where sellers directly engage and develop relationships with prospects by probing their needs and providing relevant and valuable insight.

Made Easy
Sales Reports: See More to Sell More
Tracking Sales Efficiency: Pipeliner Hit Rate Manager
Online or Offline: Full CRM Functionality
Notes Management and Integration
Pipeliner App Integrations
Apps Integrations
Auto-Profiling: Saving Hours of Admin Work
History Log: Tracking Changed Data

Data

Data is a set of quantitative and qualitative facts that can be used as reference or inputs for computations, analyses, descriptions, predictions, reasoning and planning.

in CRM
Stage 3: Convince
At the third stage of the Pipeliner Selling System, Convince, you are convincing the buyer—and all decision-makers and influencers at the company acting as evaluators—that purchasing your product or service is absolutely the right thing to do. It is at this stage that the sale is made.
Under the heading of Convince are the Pipeliner CRM features contained in this chapter:
The Pipeliner Task Board: A New Way to Work
Dynamic Target: Constant Focus
Smart Org Chart & Buying Center
Filters: Zeroing In on Deals That Count
Getting a Handle on Sales Velocity
Sales Dashboards—Insights On Demand
Customized Auto-Calculations
Sales Document Management
Microsoft Office Plug-In
Stage 4: Close and Cooperate
At the fourth stage of the Pipeliner Selling System, Close, your buyer has become a customerCustomer Customer is an individual or an organization that purchases a product or signs up for a service offered by a business.. Ultimately your aim is to move that customer into the next and final stage of the Pipeliner Selling System, Cooperate. At that point your customer has become an advocate—and is much more of a partner than a customer.
There are 2 final features that are particularly applicable to the Close and Cooperate stages of the Pipeliner Selling System:
Multiple Pipelines
Bulk Update Feature
Learn More About Pipeliner CRM
Take a no-obligation 14 day trial of Pipeliner CRM.
No credit card info required – just experience for yourself how it could impact your sales.
This ebook is on the subject of "Win Together." It falls under the same context as"win-to-win" described in my book Network Selling: Guarantee Success for the Digital Age. Today, this aspect of sales is more important than ever, and must also be part and parcel of CRM solutions.
"For some years I've been saying that, as a society, we're in the midst of a transformation. Given what's happened in the last couple of years, there's no one left who is disagreeing with me! It's become very obvious."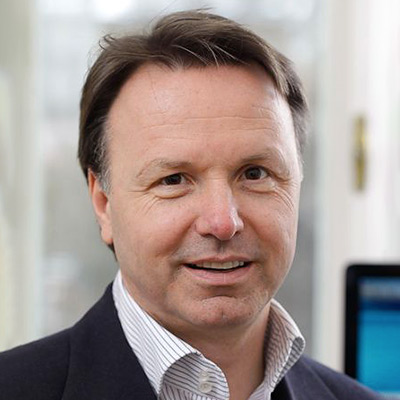 Nikolaus Kimla,

CEO at Pipelinersales, Inc.
A common term in sales today is EQ, which stands for "emotional I.Q." It means the skill a salesperson has in reading emotions and utilizing them in sales. It means empathy and a number of other abilities. The short version is, it's an I.Q. when it comes to emotions. But just as with our Network Selling model, E.Q. isn't just for sales, either. It's actually the missing factor in human interactions, for confrontation—a common "tool" in human interactions—doesn't actually handle anything.
"You can have everything in life you want if you will just help enough other people get what they want."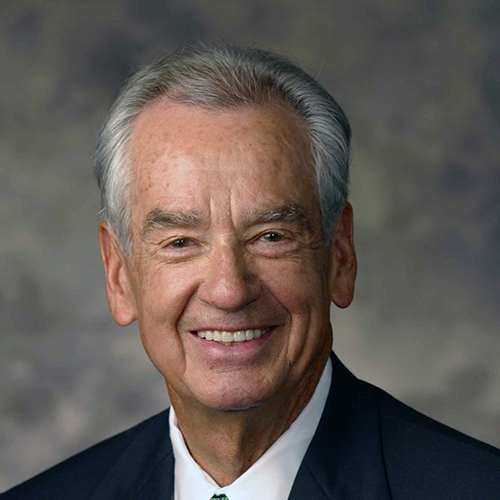 Zig Ziglar