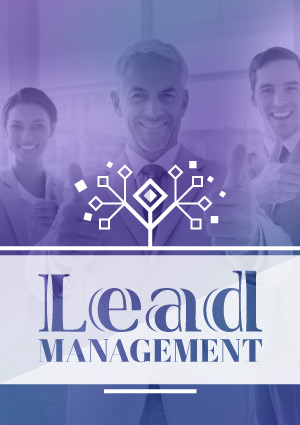 Lead

Lead

Lead refers to a prospect or potential customer (who can be an individual or organization) that exhibits interest in your service or product; or any additional information about such entity.

Management
Today astute companies have begun to institute ways to evaluate, categorize, and nurture leads before sending them into the sales pipelineSales Pipeline Sales Pipeline is a type of visualization showing the status of each sales prospect in the customer life cycle or sales process.. In this way, any communication or outreach by a potential customerCustomer Customer is an individual or an organization that purchases a product or signs up for a service offered by a business. can be handled efficiently – and every potential lead can be properly identified and passed on to the sales team.
A lead can fall anywhere between "hot" (ready to buy) and "cold" (maybe once interested but has apparently moved on). A company that fully analyzes its sales processSales Process Sales Process is a series of strategic steps or a set of activities aimed at driving sales growth through the alignment of personnel, market insight, methodologies, relevant business units, and technology. places these varying degrees of leads into precise categories indicating their viability. Successful methods of moving them along these categories are found and when they finally arrive at "hot" they are then and only then forwarded to sales reps to work.
Chapter 1: Lead Generation

Lead Generation

Lead Generation is a set of activities aimed at generating interest around a product or service through methods such as 1. content marketing (blogging, podcasts, free downloads); 2. advertising (PPC, banner ads, Yellow Pages, sponsoring an event); 3. referrals (recommendations from existing customers and other people); 4. outbound marketing (cold email, cold calling), and 5. partnerships (joint ventures, affiliate marketing).

: The Call to Action
The call to action is the most important element of any lead generation activity. It is the part of your email, web page, landing page or other device that causes the reader to act (hence the name).
Chapter 2: Lead Generation: Sowing the Field
The internet dramatically changed yesterday's lead generation scenario. Today a buyerBuyer A buyer is an individual or organizational entity that purchases a product or subscribes to a service. will conduct extensive online research into your productProduct Product refers to anything (an idea, item, service, process or information) that meets a need or a desire and is offered to a market, usually but not always at a price. category, comb through third-party product comparisons and evaluations, scope out trade shows, and interact with other buyers in forums and social media. Any promotion they might receive from you will likely hit the round file (virtually or literally) as they're busy making up their own minds using their own sources.
Chapter 3: Lead Generation: Purchasing Lists for Leads
Today it is common to leave sales reps doing what they do best: closing sales. The job of lead generation is left to MarketingMarketing Marketing is the field, set of actions, or practice of making a product or service desirable to a target consumer segment, with the ultimate aim of effecting a purchase.. As anyone informed will tell you, leads is a quantity game: The more prospective targets you can reach out to, the more leads you will get back. It often happens, then, that marketing will purchase lists of potential prospects instead of manually trying to seek them out, then isolate and promote to them.
Chapter 4: While You're Home With Your Family, Your lead Generation Machine Rolls On
It used to be that businesses owners would sweat the holidays: leads and sales were not being made. But on a holiday, while your employees are enjoying time with their families, at least your lead generation machine can keep right on chugging—thanks to the internet.
Chapter 5: Lead Management: Nurturing the Leads
Today astute companies not wishing to simply waste the leads they get—whether super hot or lukewarm—are instituting ways of nurturing leads before sending them onto sales. It is part of an overall lead management system that makes it possible to utilize nearly everything that comes in the door.
Chapter 6: Lead Management: Five Cold Calling Basics
Today cold calling is normally done as a part of lead management. This calling is frequently done by an inside sales repInside Sales Rep Inside Sales Rep is a salesperson who conducts most sales processes remotely via the phone or online. to qualify and make the lead "hotter" before sending it to a sales rep who will be going for the close. Nonetheless there is still a very narrow window in which to interest them, and an inside salesperson must have some basic operating actions and skills to bring prospects up to being "sellable."
Learn More About Pipeliner CRM
Take a no-obligation 14 day trial of Pipeliner CRM.
No credit card info required – just experience for yourself how it could impact your sales.
This ebook is on the subject of "Win Together." It falls under the same context as"win-to-win" described in my book Network Selling: Guarantee Success for the Digital Age. Today, this aspect of sales is more important than ever, and must also be part and parcel of CRM solutions.
"For some years I've been saying that, as a society, we're in the midst of a transformation. Given what's happened in the last couple of years, there's no one left who is disagreeing with me! It's become very obvious."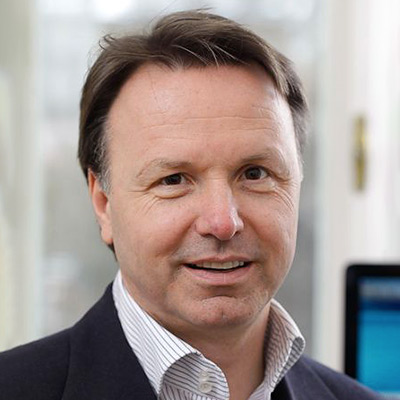 Nikolaus Kimla,

CEO at Pipelinersales, Inc.
A common term in sales today is EQ, which stands for "emotional I.Q." It means the skill a salesperson has in reading emotions and utilizing them in sales. It means empathy and a number of other abilities. The short version is, it's an I.Q. when it comes to emotions. But just as with our Network Selling model, E.Q. isn't just for sales, either. It's actually the missing factor in human interactions, for confrontation—a common "tool" in human interactions—doesn't actually handle anything.
"You can have everything in life you want if you will just help enough other people get what they want."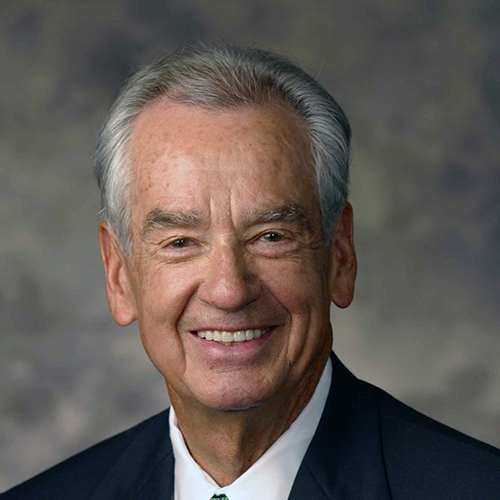 Zig Ziglar