Sales Process Steps – What Are They?
Easily master your sales process using these 5 steps:
Lead Generation (Outbound for Sales Reps)
Qualify Leads (Budget, Capacity, Timing)
Demonstrate Value (Translate into Prospect Needs, Wants, Desires)
Guide Prospect Understanding (Manage Objections, Frame Thinking)
Deliver and Support (Customer Satisfaction!)
Sales Process Steps – Explained
A standardized sales process steps outline not only the main sales steps but also the tasks to be accomplished successfully at each stage – which are absolutely necessary for effective sales pipeline management. Leverage these steps in the sales process to increase win probability, influence customer deal size and speed pipeline velocity.

Sales Process Management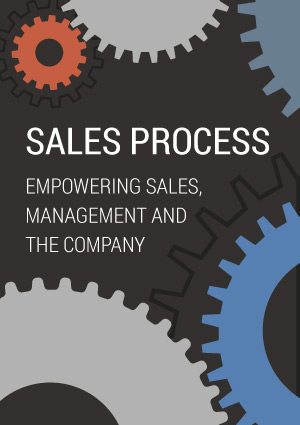 Download this free e-booklet and learn how to predict future sales, utilize the sales process to focus on qualified opportunities and built it from the ground up in a way it does not hinder the growth and influx of sales leads.
Learn More About Pipeliner CRM
Take a no obligation 14 day trial of Pipeliner CRM. No credit card info required – just experience for yourself how it could impact your sales.